"One Man's Opinion" by Gordon Curvey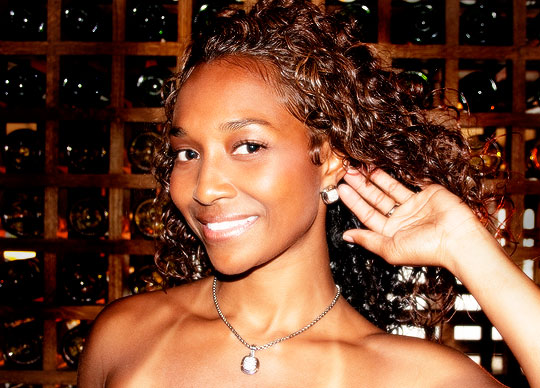 Readers have you checked out the reality show "What Chilli Wants" on VH1? About r&b group TLC member Chilli and her trying to find a man.
Well I watch it every week and I am telling you I have a HUGE problem with the show.
It seems Chilli is looking for MR. PERFECT. VERY handsome, big money, big car, perfect teeth, and on and on. What's the deal Chilli? Why is it you need the PERFECT man?
What about a man who is not very handsome BUT treats her like a lady should be treated? And has a great personality?
On the show Chilli's friend is trying to hook her up with this fella for her. But WHY is it the word 'CUTE" has to be in the picture ALL THE TIME" What about just a real nice fella?
I am tired of these reality shows like "What Chilli Wants" and "Basketball Wives" and "Let's Talk About Pep" where these sistas are ALWAYS saying "Girl………he is soooooooo cute!!!!" GIVE ME A BREAK!!!
Again why does the dude have to be so cute? Again why is it a fella can't be not so handsome, but is a very nice man.
It seems Chilli will NEVER find a man if a dude has to be on this platform. Yo Chilli come on down to reality girlfriend and take a real man who may not be Mr. Handsome. But just a real down to earth and a real nice man who truly treats you like a lady as the The Temptations sang.
ANOTHER EXCLUSIVE interview coming soon on "Music Inner City TV" and right here with the daughter of "The greatest of all times" Muhammad Ali, May May Ali.
We will cover President Obama, youth violence and more. Stay tuned for more details! It is the program others want to emulate and duplicate, "Music Inner City"