NEW LIVE STREAM PLAYING CLASSIC SOUL AND CLASSIC HIP-HOP AND SMOOTH JAZZ 24-7 RIGHT HERE! JUST CLICK THE BAR UNDER OUR "SPORTS INNER CITY TV" WEBCAST SCREEN. IF YOU DON'T HAVE THE ADOBE FLASH PLAYER Click here 
"One Man's Opinion" by Gordon Curvey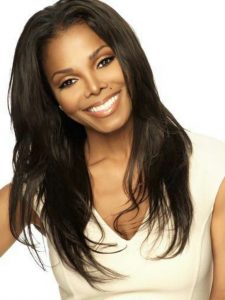 While her late brother Micheal is being talked about in a very negative way in a new documentary that her family is not happy about, their is some good news about Janet Jackson.
The five time Grammy winner announced recently she will be launching her first ever Las Vegas residency in May, It will be called "Metamorphosis," and it will start May 17th and will run until August so if you plan on going you better get your tickets now because it will sell out I think every show.
A press release said "Metamorphosis" peels back the layers of the immensely private life of Janet Jackson, sharing her transformation from a young girl with issues of self esteem to global icon.
The press release went on to say that the centerpiece of this all new thought provoking show, will be Janet herself, captivating you through your senses with electrifying visuals, explosive dance numbers, chart topping hits and fan favorite deep cuts. Fans will follow her path to self love, empowerment, motherhood and activism, amidst the challenges faced along her personal journey.
Janet gave birth to her first child in 2017 and she talked about the joy motherhood has brought into her life. Janet said "The height of happiness is holding my baby son in my arms and hearing him coo, or when I look into his smiling eyes and watch him respond to my tenderness." She made these comments to Essence Magazine recently.
She also said "When I kiss him. When I sing him softly to sleep. During those sacred times, happiness is everywhere. Happiness is in gratitude to God. Happiness is saying thank you, God, for my life, my energy and my capacity to grow in love."
Jackson joins others like Celine Dion, Mariah Carey, Britney Spears and the Backstreet Boys who have had Las Vegas shows. Janet's concerts will take place at the Park MGM's Park Theater. Currently Lady Gaga is currently in residence. Tickets go on sale very very soon.
I have always respected Janet as a artist and as a person. With the huge success of her brother's group The Jackson 5 and of course the success of her late big brother Micheal, and all the drama concerning MJ and his life off the stage, Janet stayed in her lane and made a name for herself in the industry.
For sure Janet Jackson just like Beyonce has been and is a role model for young African American young ladies to look up too. Basically their has been no negative headlines on Ms Jackson. And that's a good thing. Just like the rest of her career, I am sure her concerts in Vegas will be a success.