"One Man's Opinion" by Gordon Curvey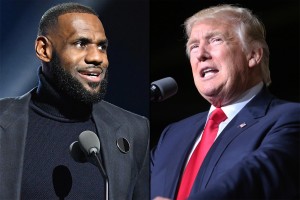 A "MUSIC INNER CITY RADIO" SPECIAL EDITION DEDICATED TO THE "QUEEN OF SOUL" ARETHA  FRANKLIN IS NOW AIRING 24-7 ON DEMAND!
WITH PLENTY OF HITS BY THE QUEEN WHO PASSED AWAY AT THE AGE OF 76 OF CANCER IN DETROIT. Grab your headphones and enjoy the podcast and RIP to the Queen Aretha Franklin!
I hope everyone is well. Ladies and gentlemen we have a serious problem here in America. And YES it is serious. America for some reason elected a man in Donald Trump who as President Obama and former First Lady Michelle Obama and Mrs. Clinton said as well as Vice-President Biden said is unfit to be President.
It is as obvious as two left shoes. OK the economy is doing well. Let's give Trump credit for that. But that is about it. What Trump is doing is dividing America in two ways. White and black. Despite having a African American President in President Obama for eight years..America was still divided. He is showing time and time again that he has a problem with African Americans and people of color. These are pure facts!!
First just look at his cabinet. No African Americans in sight. Where is Dr. Carson? Has anyone seen him lately? Is this America folks? No it is not. Also look at how Trump treats strong willed African American ladies with opinions like April Ryan, Maxine Waters, Jemele Hill and more. Hell even Sen. Warren who Trump calls "Pocahontas "A RACIST NAME!! He has called her this TIME AND TIME AGAIN!!
Last Friday night I guess Trump was watching TV and watched CNN a station he CONSTANTLY calls "fake news" along with MSNBC and the NY Times. And he saw NBA icon Lebron James doing a interview with CNN host Don Lemon at James new "I Promise" school in Akron, Ohio.
A school where at risk kids obtain the following. FREE TUITION, FREE UNIFORMS, A FREE BICYCLE AND HELMET, FREE TRANSPORTATION WITHIN TWO MILES, FREE BREAKFAST, LUNCH AND SNACKS, A FOOD BANK FOR FAMILIES, GED & JOB PLACEMENT SERVICES FOR PARENTS, GUARANTEED TUITION TO THE UNIVERSITY OF AKRON FOR EVERY STUDENT WHO GRADUATES. WOW!!!
What James is doing with the help of the Akron School District is beyond great!!! It is unreal what he has done with the Lebron James Foundation in his hometown of Akron.
In the interview with Don Lemon James criticized Trump as he and other NFL and NBA players have done in the past. It should not be a shock to Trump to hear brothas like James discuss him a negative way. But I guess the Lemon/James hit a nerve with Trump and he got on Twitter and blasted Lemon and James in a no other way to put it..a racist tweet.
He said in his tweet the following' "Lebron James was just interviewed by the dumbest man on television, Don Lemon. He made Lebron look smart, which isn't easy to do. I like Mike" he means Micheal Jordan. Well guess what MJ followed up by saying he supports Lebron. I have to say that Jordan's reaction was WEAK!! He could have said MUCH MORE!! And many NBA players came out and supported Lebron in ways that could have been MUCH STRONGER!!
Even broadcast legend Dan Rather put Trump on blast and supported Lebron! Ladies and gentlemen the tweet that Trump did putting down James is beyond pure stupidity!! It is a brainless comment by a brainless so called President.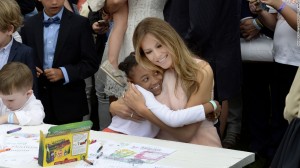 And readers Trump is making a habit of saying certain African Americans like James and Mrs. Waters have "very I.Q" I am sorry to all the white folks reading this. What Trump is doing is racism. Pure and simple!! For Trump to put down Lebron who is taking millions of dollars of his own to help at risk kids in Akron is one of the worst things a man in the White House has EVER done and it is very very sad!!!
Finally, the current First Lady Melania Trump is siding with Lebron!! She has came out and said that she is open to visiting the $8 million school in Akron James helped to build. She said "It looks like Lebron James is working to do good things on behalf of our next generaton." This statement from the First Lady is great!!
I happen to respect and like First Lady Melania Trump. She seems to be a very down to earth and caring lady who cares about at risk children of any color. Unlike her husband. Why is she with this man? Is it the money? I guess so. I say STAY STRONG to Lebron and to CNN host Don Lemon. And thanks to the First Lady!!
Folks I do not care who Lemon is making love to!! I am happy every night to see a strong African American male hosting a news program on CNN!! A man with a opinion and who is not scared to give his opinion despite racist who even want to kill him!!
Trump has a lot to do with the rise of racism in America. White Nationalist organizations and hate groups are showing up everywhere and guess what readers? THEY LOVE DONALD J. TRUMP!! And Trump loves them too!!
Comments: gcurvey@yahoo.com