"One Man's Opinion" by Gordon Curvey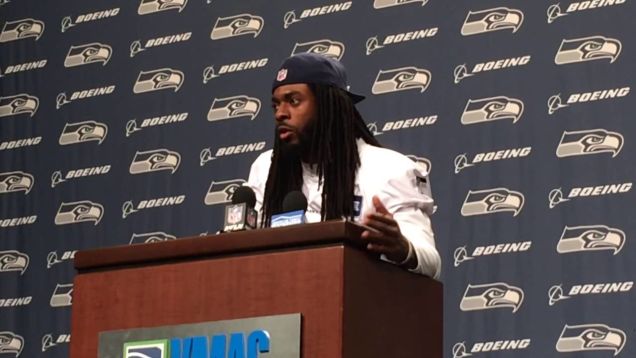 As we know sports and politics and just being a African American or a person of color has mixed together the last month or so. As we know it has been thrown in the national spotlight by 49er QB and former guest on "Music Inner City TV (f) Sports Inner City TV", Colin Kaepernick.
Kaepernick started to take a knee of kneel during the national anthem and his protest has spread like wildfire in America. I for one is happy to see this happen because the issue of race and racism is real and it is getting worse sorry to say with Donald Trump running for President of The United States. He has brought the issue of race out in the public eye with his crazy comments.
Guys like Boomer Esiason and Trent Dilfer and Shaquille O'Neal and Jerry Rice and others in the sports world have disagreed with Kaepernick's stand to discuss the issue of police shootings of unarmed African Americans and people of color in the United States. Is this because these brothas do not want to get fired by the businesses who pay them to do commercials and marketing? I say yes.
But then there is guys like Shannon Sharpe and Stephen A. Smith and Doug Baldwin and sports icons Kareem Abdul-Jabbar and Jim Brown and others who support what Kaepernick has started. And also a brotha here in Seattle who we know is not afraid to speak his mind on issues of race, Richard Sherman. I am very very proud he is a member of our Seattle Seahawks.
The other day, Sherman who holds a weekly press conference with the media regarding the past Seahawks game and the next game, talked a little bit about the next game with the San Francisco 49ers (Kaepernick's team), then he shocked everyone by making a statement about African American unarmed men being shot by police.
He made his statement about his team the Seahawks and some members of the team trying to bring awareness to the issue of police killings of unarmed African Americans though different protests around the NFL. Sherman refused to answer any questions about the upcoming game and instead made his statement. Sherman feels all the protests by various players around the league and even outside the league are being ignored.
Richard Sherman said "We need black fathers to be in the community to stay for their kids, but they're being killed in the street for nothing. For putting their hands on their cars. And I think this is the unfortunate part, that's the unfortunate place that we're living in. And something needs to be done. And when a guy takes a knee, you can ignore it. You can say he's not being patriotic, he's not honoring the flag, I'm doing none of those things. I'm saying, straight up, this is wrong and we need to do something. So thanks you guys, have a blessed day." And he then left.
Again I am so proud of Sherman. Here is a question, besides former Seattle Mariner Adam Jones, where are the Major League Baseball players who are African American voices? They are silent. Unlike the NFL players. Have not heard from NBA players yet. Training camps are starting next week and then pre-season games. Will NBA players take a knee etc? Rumors are some will.
The bottom line to me is this. I am happy for Sherman because maybe he is seeing what I have seen about the media here in this city. And that is the lack of diversity in sports media in this city on radio and tv. These situations that Sherman feels is being ignored is because of the lack of color and diversity in this market. So when issues of racism and race pops up, like it always does, you have folks "trying" to discuss a issue they know NOTHING about or as Sherman says, it will get ignored. This is the Seattle/Tacoma sports media.
This is why "Sports Inner City TV" and "Sports Inner City Online" www.sportsinnercity.com is badly needed. And my goal is to have as many brothas on the Seahawks (would say Mariners but only one African American on the team) and Huskies etc conduct interviews with us. Someone they can relate to and have a understanding with.
Comments: gcurvey@yahoo.com or via Facebook www.facebook.com/gordon.curvey or via Twitter.com/gcurvey