WATCH OUR "MUSIC INNER CITY TV"/"SPORTS INNER CITY TV" PROGRAMS RIGHT HERE STREAMING AS A WEBCAST A DAY AFTER IT HITS THE COMCAST XFINITY ON DEMAND/XFINITY X1/WASHINGTON STATE-OREGON AND CALIFORNIA AIRWAVES 24-7!! SO NOW FOR THOSE OF YOU WHO DO NOT HAVE COMCAST YOU CAN NOW VIEW OUR PROGRAMS AS SOON AS THEY AIR ON TV!!! JUST CLICK THE LINK WITH THE CAMCORDER PIC AND ENJOY WORLDWIDE!!
PLUS WATCH HOURS AND HOURS OF "MUSIC INNER CITY TV" AND "SPORTS INNER CITY TV" WEBCASTS RIGHT HERE!! A SPINOFF OF OUR COMCAST XFINITY ON DEMAND-XFINITY X1 PROGRAMS/WASHINGTON STATE-OREGON AND CALIFORNIA!! OUR WEBCASTS ARE 24-7 ON DEMAND. JUST CLICK THE "TELEVISION LINK" GRAB YOUR HEADPHONES OR EARBUDS AND ENJOY!!
ALSO, WATCH NEW EDITIONS OF "SPORTS INNER CITY: AFTER THE GAME" IS NOW STREAMING WORLDWIDE 24-7 ON DEMAND. VIA YOUR SMARTPHONE, TABLET, MAC OR DESKTOP. COVERING THE NBA, MLB, NFL AND MORE! JUST CLICK THE "SPORTS INNER CITY TV" SCREEN. WILL BE PRODUCING MUCH MORE WEBCASTS COMING UP!! SO MUCH TO TALK ABOUT IN THE SPORTS WORLD!!!
ALSO LISTEN TO "MUSIC INNER CITY RADIO" PODCASTS 24-7 ON DEMAND! Just click the 'PODCAST" LINK ABOVE.
TO ADVERTISE WITH US FOR $20 TO $60 A MONTH. Call 206-445-3989 or email gcurvey@yahoo.com WE TRY TO BE LEADERS AND NOT FOLLOWERS LADIES AND GENTLEMEN. ADVERTISE WITH US AND OBTAIN MONTHS AND MONTHS OF EXPOSURE!!! ON TV AND HERE ONLINE. HOPE TO HEAR FROM YOU!!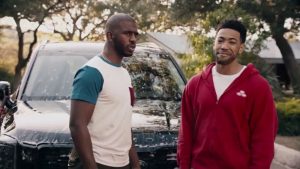 "One Man's Opinion" by Gordon Curvey
Ladies and gentlemen I love sports. This is why I have always mixed entertainment and sports in the media I have produced for over 30 years. It is why I started "Sports Inner City TV." Covering the NBA, the NFL, MLB and boxing and more.
Covering sports is relaxing for me most of the time. Also and very importantly, their is no age limit in covering sports. Real talk!!
I covered the morning shootarounds at Seattle's Key Arena (now Climate Change Arena) of our dearly departed Seattle Sonics and visiting teams. I had the chance to interview many many NBA players INCLUDING Michael Jordan in his last visit as a member of the Chicago Bulls in 1998. That day no other local media had a chance for a one on one interview with MJ. But god was on my side that day. I did get a one on one with MJ.
I TRULY miss our Sonics. I miss the NBA here in Seattle. I hope and pray we can obtain a expansion team soon. It would make myself and many many NBA fans happy. I have also covered our Seattle Mariners and our Seattle Seahawks. Special thanks to both of the teams!!
Again, god was on my side. Because I obtained a EXCLUSIVE one on one interview with Seahawks QB Russell Wilson.  Many many media have not had a chance to interview Russ one on one but with god's help and the Seahawks and of course Russ, I did!
Over the years I have also interviewed legends like Reggie Jackson, Derek Jeter, Shaq, Charles Barkley, Gary Payton, Phil Jackson, Chris Webber, my friend Shawn Kemp and my friend Jamal Crawford. Also CeCe Sabathia and George Karl, Richard Sherman and many many more.
Covering entertainment has for some reason brought me a lot of drama and I have even lost longtime friends. Why? I just do not understand. But 90% of the time, covering sports has been fun and has brought me a lot of happiness over the years.
My sports media is BADLY needed in my opinion in the Seattle area and the Northwest. Because of the makeup of sports radio hosts on 710 ESPN and sports radio KJR.
People that I know have tried to follow me in covering sports. But I consider myself a leader and not a follower. Yes the followers are African American. I have to stay in my lane and with god's help, stay on the grind. Why a few folks that I know want to follow me truthfully upsets me. I cannot lie. Especially when I hear others using questions I ask during my interviews. Also when I hear other things I use during my interviews over the years.
But I cannot stop them right. I just cannot. As I said, I have to stay in my lane.
Many of you know, I have spoke out about the lack marketing by Major League Baseball.  I do NOT see MLB players doing commercials on TV. Here is a question, why? I see PLENTY of NBA and NFL players doing marketing of products on TV. Current and ex.
Like Chris Paul, Charles Barkley, Joe Namath, Anthony Davis, Lebron James, Michael Jordan, Russell Wilson, Aaron Rodgers, Payton Manning, Pat Mahomes, Reggie Miller, Jerry Rice, Brett Farve, Joe Montana, Steph Curry, Damian Lillard, Kenny "The Jet" Smith, Tony Romo, Draymond Green, Klay Thompson, Joel Embiid, Kawhi Leonard, Shaq and more.
BUT how about current or ex Major League Baseball players? I see ex player Frank Thomas and that is about it. This is crazy!! Again, the question is why ladies and gentlemen?
I do not see Mookie Betts, do not see David Price. Do not see Reggie Jackson or Derek Jeter. Do not see Mike Trout and I do not see Clayton Kershaw. Do not see Vladimir Guerrero Jr. Do not see Fernando Tatis Jr. Do not see A-Rod and I do not see Dusty Baker and many many more. Former Mariner superstar and one of best EVER to play Ken Griffey Jr. Do not see him doing commercials. Again, the question is WHY?
Young African American kids do NOT see MLB players of any color on TV doing commercials. So because of that, most African American kids turns to hoops and football by age 12.
They do not have MLB players on their wall at home. And if you go ask a group of young African American youth to name one or two MLB players, THEY CANNOT DO IT!!! These are facts!! If you do not believe me go and ask a group of young black kids. This will prove my point readers.
Most African American kids think MLB is very very boring. Which keeping it real, the game IS very slow. With too many three hour slow games.
With pitchers taking up to 30 seconds to pitch and batters messing with their batting gloves EVEN WHEN THEY DO NOT SWING OR WHEN THEY TAKE A BALL!!! This slows down the game big time!! MLB needs a 10 second pitch clock. And a rule that batters cannot mess with their freakin batting gloves.
Giannis Antetokounmpo of the Bucks was called for a 10 sec to shoot free throw rule. MLB needs a 10 sec to pitch rule ASAP. The game needs to be quicker. It is just that simple. Too many three hour games.
NFL players and NBA players have personalities but MLB players do not. Have you heard a interview with a MLB player? They talk like their dog run away. No personality what so ever. This is a main reason I think we do not see MLB players doing commercials on TV. Players have no charisma.
I might pass out if I see a MLB player, current or ex doing a funny commercial. Something inner city African American will see and like.
Time for some major changes in MLB. It is time to reach inner city youth. The way the game is played now. The way the game is marketed now, the game will continue to see young inner city kids turn to loving the NBA and NFL by age 12. These are facts ladies and gentlemen.