WATCH OUR "MUSIC INNER CITY TV"/"SPORTS INNER CITY TV" PROGRAMS RIGHT HERE STREAMING AS A WEBCAST A DAY AFTER IT HITS THE COMCAST XFINITY ON DEMAND/XFINITY X1/WASHINGTON STATE-OREGON AND CALIFORNIA AIRWAVES 24-7!! SO NOW FOR THOSE OF YOU WHO DO NOT HAVE COMCAST YOU CAN NOW VIEW OUR PROGRAMS AS SOON AS THEY AIR ON TV!!! JUST CLICK THE LINK WITH THE CAMCORDER PIC AND ENJOY WORLDWIDE!!
PLUS WATCH HOURS AND HOURS OF "MUSIC INNER CITY TV" AND "SPORTS INNER CITY TV" WEBCASTS RIGHT HERE!! A SPINOFF OF OUR COMCAST XFINITY ON DEMAND-XFINITY X1 PROGRAMS/WASHINGTON STATE-OREGON AND CALIFORNIA!! OUR WEBCASTS ARE 24-7 ON DEMAND. JUST CLICK THE "TELEVISION LINK" GRAB YOUR HEADPHONES OR EARBUDS AND ENJOY!!
ALSO, WATCH NEW EDITIONS OF "SPORTS INNER CITY: AFTER THE GAME" IS NOW STREAMING WORLDWIDE 24-7 ON DEMAND. VIA YOUR SMARTPHONE, TABLET, MAC OR DESKTOP. COVERING THE NBA, MLB, NFL AND MORE! JUST CLICK THE "SPORTS INNER CITY TV" SCREEN. WILL BE PRODUCING MUCH MORE WEBCASTS COMING UP!! SO MUCH TO TALK ABOUT IN THE SPORTS WORLD!!!
ALSO LISTEN TO "MUSIC INNER CITY RADIO" PODCASTS 24-7 ON DEMAND! Just click the 'PODCAST" LINK ABOVE.
TO ADVERTISE WITH US FOR $20 TO $60 A MONTH. Call 206-445-3989 or email gcurvey@yahoo.com WE TRY TO BE LEADERS AND NOT FOLLOWERS LADIES AND GENTLEMEN. ADVERTISE WITH US AND OBTAIN MONTHS AND MONTHS OF EXPOSURE!!! ON TV AND HERE ONLINE. HOPE TO HEAR FROM YOU SOON!
"One Man's Opinion" by Gordon Curvey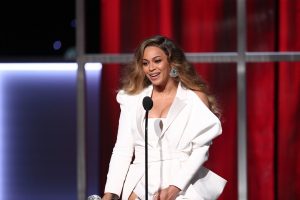 We all know that Beyonce Knowles is a mega star. The thing about her is she keeps going and going and going. MANY MANY music artists come and go. Or are one hit wonders. Of course this is not Beyonce. She produces hit after hit after hit!
Not only that Beyonce is a TREMENDOUS role model for young African American youth. Have we EVER heard of Beyonce in trouble? Hanging out at the clubs until 3am. Or being drunk out in the public eye? No we have not seen it when it comes to this icon. I have so much respect for her. More than any person in entertainment. I really do. Every lady starting out in the music business should look at Beyonce and how she has handled her career.
And we all know, when you attend a concert by Beyonce YOU WILL BE ENTERTAINED! Hopefully concerts can come back and her fans can go to her concert and have big time fun. Because that is what happens when you go to a concert by Beyonce. Big fun ladies and gentlemen. I have not been able to interview Beyonce, but I have interviewed her daddy, Mathew Knowles.
Interviewed him via Skype about his book. (pic below from my interview) Maybe one day I will be able to interview "Mrs Jay Z."
Beyonce needs a house to hold all the awards she has won. Of course many awards with her time with Destiny's Child and as a solo performer. She has won a record 28 Grammys. And recently she took home four NAACP Image Awards.
She now has 22 NAACP Image Awards trophies. The most in the history of the event. Her latest release "Queen Bey" was given awards outstanding female artist for the single "Black Parade," outstanding music video for "Brown Skin Girl," outstanding hip-hop song for "Savage Remix," with Megan Thee Stallion, and also for outstanding duo, group or collaboration. A great night for B ladies and gentlemen. One thing for sure, Beyonce knows how to use the internet to release her music. Her latest releases have went out to the world online only.
Other winners from this years Image Awards included the late Chadwick Boseman for outstanding actor, Viola Davis for outstanding actress, D-Nice for entertainer of the year (umm I wonder about that), and "Bad Boys For Life" outstanding motion picture. I wonder about that too.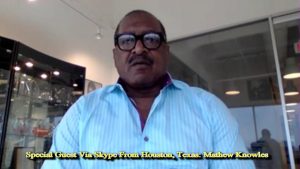 NBA star and businessman Lebron James won the President Award for his work off the court and that includes his I Promise school. I wish I have the means to start my own school here in Seattle, Washington. That would be great. Because in my more than 30 years of producing my media, my goal has ALWAYS been to reach the youth. Asking them to stay in school, staying away from drugs and other positive things. It is never to late. Maybe it might happen for me.
Like I have said, Beyonce is a TREMENDOUS role model for young inner city young ladies. I respect her big time just like I respect former first lady Michelle Obama. Two great African American ladies who care about the African American community. Males and females.
Both are not afraid to speak up on issues like the murder of George Floyd and other African Americans shot or murdered by the police here in America. Beyonce can sit back and make music and hop on her and Jay's boat or buy another Benz or buy another huge house and say nothing about issues regarding the black community, but she refuses to sit back. Much love to the beautiful and talented Beyonce. Her fans are waiting for new music from the icon!!
Readers I am about bringing you mostly positive stories about African Americans and people of color on television and here online. Positive people like Beyonce and many others. I hope you appreciate my VERY VERY hard work that I have brought to the table for over 30 years. God willing I will be here on god's green earth to provide more information and entertainment to my fans all over the world not just in the United States.
More good programming coming up on "Music Inner City TV." That includes a EXCLUSIVE one on one interview with the founder of a group that should be in the Rock and Roll Hall Of Fame, the leader of the group Robert "Kool" Bell. Plus music videos I am sure you have never seen! That is what makes our programs stand out because I obtain music videos most have not seen and our exclusive interviews with people in entertainment and sports!!
Stay well everyone. PLEASE wear your masks and wash your hands. More than 550, 000 people have left us because of COVID19. I want YOU to stay with me OK?? God bless!!
Comment: gcurvey@yahoo.com or facebook.com/gordon.curvey