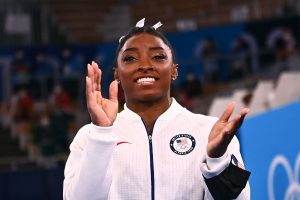 IT IS TIME FOR OUR SEATTLE SEAHAWKS COVERAGE SPORTS FAN! JUST CLICK THE "SPORTS INNER CITY TV" SCREEN 24-7 ON DEMAND. WATCH VIA YOUR SMARTPHONE, TABLET, MAC, IPHONE OR DESKTOP.
WE START OFF OUR COVERAGE WITH COMMENTS FROM THE FIRST WEEK OF SEAHAWKS TRAINING CAMP AT THE VMAC IN RENTON, WASHINGTON. HC PETE CARROLL, BOBBY WAGNER AND MORE DISCUSS THE FIRST FEW DAYS OF TRAINING CAMP. WE WILL HAVE MORE DETAILED INFORMATION OF COURSE DURING THE SEASON ON EVERY SEAHAWK GAME!
UNLIKE A FEW OTHERS AROUND HERE, "SPORTS INNER CITY TV" AND MY BIG BROTHER PROGRAM "MUSIC INNER CITY TV" ARE LEGIMATE MEDIA!! NATIONALLY KNOW AND RESPECTED!! MORE THAN 30 YEARS IN THE GAME!!!
WE WILL HAVE POST GAME INTERVIEWS FROM LUMAN FIELD HERE IN SEATTLE AND ON THE ROAD DURING THE SEASON. OF COURSE A VERY SPECIAL THANK YOU TO THE SEATTLE SEAHAWKS!!!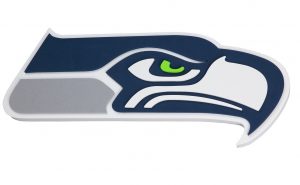 WATCH OUR "MUSIC INNER CITY TV"/"SPORTS INNER CITY TV" PROGRAMS RIGHT HERE STREAMING AS A WEBCAST A DAY AFTER IT HITS THE COMCAST XFINITY ON DEMAND/XFINITY X1/WASHINGTON STATE-OREGON AND CALIFORNIA AIRWAVES 24-7!! SO NOW FOR THOSE OF YOU WHO DO NOT HAVE COMCAST YOU CAN NOW VIEW OUR PROGRAMS AS SOON AS THEY AIR ON TV!!! JUST CLICK THE LINK WITH THE CAMCORDER PIC AND ENJOY WORLDWIDE!!
PLUS WATCH HOURS AND HOURS OF "MUSIC INNER CITY TV" AND "SPORTS INNER CITY TV" WEBCASTS RIGHT HERE!! A SPINOFF OF OUR COMCAST XFINITY ON DEMAND-XFINITY X1 PROGRAMS/WASHINGTON STATE-OREGON AND CALIFORNIA!! OUR WEBCASTS ARE 24-7 ON DEMAND. JUST CLICK THE "TELEVISION LINK" GRAB YOUR HEADPHONES OR EARBUDS AND ENJOY!!
ALSO, WATCH NEW EDITIONS OF "SPORTS INNER CITY: AFTER THE GAME" IS NOW STREAMING WORLDWIDE 24-7 ON DEMAND. VIA YOUR SMARTPHONE, TABLET, MAC OR DESKTOP. COVERING THE NBA, MLB, NFL AND MORE! JUST CLICK THE "SPORTS INNER CITY TV" SCREEN. WILL BE PRODUCING MUCH MORE WEBCASTS COMING UP!! SO MUCH TO TALK ABOUT IN THE SPORTS WORLD!!!
ALSO LISTEN TO "MUSIC INNER CITY RADIO" PODCASTS 24-7 ON DEMAND! Just click the 'PODCAST" LINK ABOVE.
TO ADVERTISE WITH US FOR $20 TO $60 A MONTH. Call 206-445-3989 or email gcurvey@yahoo.com WE TRY TO BE LEADERS AND NOT FOLLOWERS LADIES AND GENTLEMEN. ADVERTISE WITH US AND OBTAIN MONTHS AND MONTHS OF EXPOSURE!!! ON TV AND HERE ONLINE. HOPE TO HEAR FROM YOU!!
"One Man's Opinion" by Gordon Curvey
A good friend of mine called me this morning about this topic and I said I am going to tell I feel about this here on my website. Again, these are my feelings ladies and gentlemen.
If you are a sports fan and not just a hoop fan or baseball fan or football fan, then you have heard of this young tennis star named Naomi Osaka. She is a very very talented young tennis star. This is a fact. If you have saw stories on Osaka lately, it has been about her taking off from playing tennis.
Being a young female tennis star has taken a mental toll on Naomi. I really feel sorry for her. I really really do. She has made millions of dollars already from winning on the court and readers many times money does not bring happiness. Especially if you are young as Osaka is.
So she has dropped out of playing in big time events so she can rest and get herself together or try to get herself together. Which we all hope and pray she does. By the way she has started a swimsuit company and I understand it is doing well. And she is make money on other things of the court.
Having said that I want to talk a little about what my friend called me about and that is this. If you know about Naomi you know her mom is from Japan and her dad is from Haiti. They moved to America when Naomi was a little girl. So to me, since her family are American now, she is Hatian-American or even called a black American. As  many of you know Naomi lit the Olympic flame to start the Olympic games in Tokyo as a member the team from Japan.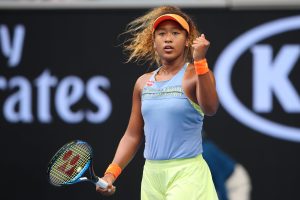 The question is why ladies and gentlemen? She has spent all her time on this earth since she was 3 as a American. So why did she play tennis as part of the from Japan? I just do not understand this at all. By the way sorry to say, Osaka was beat in the 3rd round so she was eliminated from the games.
But anyway, I saw online that someone said Naomi has "lost her black card." Well I will not go that far at all. Remember that Osaka stood up and spoke out about police murders of African Americans like George Floyd and others. She did it via face masks she wore at tennis events before she took the court.
I thought that was GREAT on her part. She spoke out in reality more than any other sports star about police murders of black people by wearing those masks because of COVID. Real talk!! She really did!!
Please do not forget about this readers. It has been a long year for the young lady. It has taken her to sit out tennis events because of depression and mental problems just like it has a taken it toll on superstar gymnastic performer Simone Biles. Some say the GREATEST GYMNASTIC STAR OF ALL TIME!!
She refused to perform in the Olympics in a few events after she did start a event and quickly withdrew because she was just not in the games in the Olympics mentally. IT WAS A TOTAL SHOCK to everyone and that of course also means her teammates.
What I do NOT like is sorry to say, white entertainers and even white politicians putting Simone on blast for quitting the games. THIS IS WRONG!! They do NOT walk in her shoes!! She was under TREMENDOUS pressure. She was being called "the face of the Olympics." That is pressure.
Again readers, for entertainers and folks on the right to blast Biles is just plain WRONG!!! They do not walk in her shoes or Naomi's shoes. They are just putting these two ladies of color in one corner. The views of people on the right's corner. I try to stay away from politics here on my website. But in this post I cannot!! WRONG IS WRONG!!
I am on Naomi's side and Simone's side when it comes to mental health. Now when it comes to Osaka playing for Japan in the Olympics, sorry to say I am not on her side. She should have played as a American. Just one man's opinion ladies and gentlemen.
For sure I want to see how all this negativity will effect the two ladies of color. They came out and let the world know that they have been getting depressed and not to back off from playing the sport they love. NBA players Kevin Love and DeRozen also went public about their problems with depression. I think it was great they let everyone know what is going on with them. Two high profile players in the high profile NBA.
I will end by saying this. Yes myself, I had problems with depression. I really have. Most from severe family problems. And not having anyone in my family here in Seattle I can fall back on to talk too with a TRUE understanding ear. I am ALWAYS wrong in their eyes.
For instance I had a severe young operation 10 years ago in which I lost entire right lung. I was in Swedish Hospital for almost 10 days here in Seattle. My big brother's kids and his ex wife did not call me AT ALL to see how I was doing. And I went to my mom's house to continue to recover, STILL no phone calls from my big brothers kids and his ex wife. Might of fact all of my brothers kids are in the 40's and they have NEVER EVER called me to say "hello Uncle Gordy".
If I bring it up to my brother or my dear mom, THE FIRST THING I WILL HEAR IS IF I CALLED THEM!! I AM TIRED OF HEARING THAT. I can go on and on with that topic but the main point is that situation has added my depression problems.
THANK GOD, I started "Music Inner City TV" and "Sports Inner City TV" and my website!! It has helped me to have something to fall back on. I can go to my studio and grind out my TV shows and webcasts and podcasts and new stories. And conduct EXCLUSIVE interviews that NO OTHER AFRICAN AMERICAN IN THE MEDIA FROM THE NORTHWEST CAN TOUCH!! This real talk ladies and gentlemen.
Seeing folks like Simone and Naomi and Love and DeRosen and others come out and talk about their problems with depression is helping me too. It really is!!