MORE "URBAN" SPORTS NEWS ON "SPORTS INNER CITY TV" WEBCASTS!! JUST CLICK THE TV SCREEN TO THE RIGHT. NBA-NFL AND MLB NEWS AND VIEWS PLUS SHORT INTERVIEWS AND MUCH MORE 24-7 ON DEMAND. WATCH VIA YOUR SMARTPHONE, MAC, PC OR TABLET WORLDWIDE!!
OUR NEW LIVE STREAM PLAYING CLASSIC SOUL AND CLASSIC HIP-HOP AND SMOOTH JAZZ 24-7 RIGHT HERE! JUST CLICK THE BAR UNDER OUR "SPORTS INNER CITY TV" WEBCAST SCREEN. IF YOU DON'T HAVE THE ADOBE FLASH PLAYER Click here 
OR JUST ON THE "MIC BROADCAST LINK." A BOX WILL APPEAR AT THE BOTTOM OF THE PAGE. WHEN YOU CLICK ON THE LINK FOR THE FIRST TIME IT WILL SAY "THIS FILE MAY HURT YOUR PC" THIS LINK WILL NOT REPEAT WILL NOT HURT YOUR COMPUTER!!!!
NOW JUST CLICK ON "ALWAYS OPEN FILES OF THIS TYPE" AND FOR NOW ON THE LIVE "NCH PLAYER" WILL POP UP ALL THE TIME!! PLAYING CLASSIC SOUL-CLASSIC HIP HOP AND SMOOTH JAZZ PLUS SHORT INTERVIEWS. AND SOON WE WILL HAVE LIVE PODCASTS FROM HERE IN OUR STUDIO IN SEATTLE, WASHINGTON (USA)!!!!
AND LISTEN TO OUR ON DEMAND PODCASTS ALSO. NEW PODCAST COMING SOON! JUST CLICK ON THE "PODCAST" LINK.
ALSO WE WILL BE AT T-MOBILE FIELD DURING THE SEATTLE MARINERS MLB SEASON FOR THE 9TH YEAR IN A ROW CONDUCTING SHORT INTERVIEWS WITH HOME/VISITING PLAYERS!! SPECIAL THANKS TO THE SEATTLE MARINERS! COMING UP SOON INTERVIEWS WITH MARINER PLAYERS TIM BECKHAM AND DEE GORDON!
"One Man's Opinion" by Gordon Curvey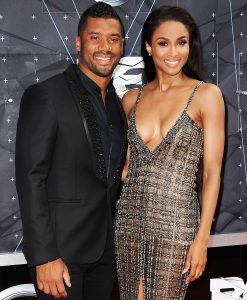 To tell everyone the truth and some facts. I am here in my hometown of Seattle, Washington. Home of course to the Seattle Seahawks. And of course the Seahawks QB for the last six years has been Russell Wilson.
When he was drafted and joined the Seahawks, football fans and local sports radio hosts said over the air MANY MANY times that Wilson is too short at 5-10 to be a starter and one ex NFL QB said on sports radio KJR MANY MANY times that Wilson was a "teacher's pet" for head coach Pete Carroll and that Matt Flynn should start.
I said this ex NFL QB and his buddy who is still a sports radio host were WRONG! Well not trying to brag but I was right ladies and gentlemen about Russell Wilson and the ex NFL QB and his sports radio host friend was wrong. Big time wrong!!
And basically the rest is history. Just look at what Russell has done as starting QB for the Seahawks. He has led the team to the Super Bowl appearances and one Super Bowl win for our city of Seattle. We had a celebration parade in downtown Seattle with some say a million fans in 15 t0 20 degree weather.
Wilson has become a sports superstar. And oh yeah he married a beautiful pop singer with a kid from rap artist Future, Ciara. Russell and Ciara have had a child.  They are what what you can say are a "power couple."
As the producer of "Sports Inner City TV"/Comcast Xinity On Demand and Xfinity X1/Washington State-Oregon and California, I have tried to conduct a short interview with Russell. Mainly at the place the team holds practices, The Vmac that is in Renton, Washington near Seattle.
It is not like I want to ask a hundred questions of Wilson. I will brag on myself that I do great interviews. That is because I have done so many interviews since 1990. This is why it has been hard to obtain a "younger" host for my media because who ever it is they have to do good interviews.
Anyway here is my point. I have not been able to conduct a interview with Russell Wilson in his time with the Seattle Seahawks. I have obtained the same excuse for over five years.
I am told over and over that "Wilson schedule is packed, sorry we can not do a interview." The same excuse for five years readers. It is truly a sad situation. Because I am trying to reach the youth. Especially in the inner cities of America and even the world. Wilson is a role model for young African American kids. The kids look up to Wilson and Ciara.
The brotha never is in trouble. He goes and visits kids at Seattle's Children Hospital over and over and over again and putting smiles on a lot of times very very sick children.
Maybe one day I will FINALLY obtain a interview with Wilson for my audience. That would be great. It really would because if I can obtain a interview with legends Micheal Jordan, James Brown, Stevie Wonder, Al Green, Shaq, Derek Jeter, Run DMC,  Big Daddy Kane, Rick James, Ike Turner and recently the daddy of superstar Beyonce, Mathew Knowles and the leader of a group that should be in the Rock and Roll Hall Of Fame…Kool and the Gang, Robert "Kool" Bell.
And EVEN media icon Oprah Winfrey and more, I SHOULD BE ABLE TO INTERVIEW RUSSELL WILSON. As I said, maybe it will happen one day.
If you are a sports fan, you already know that Russell and his agent put down a deadline of April 15th for the Seahawks to offer Wilson a new extension.
And as we all know Russell signed a $14o million deal with a WHOPPING $65 MILLION SIGNING BONUS!! Man O Man!! What a deal!! Question is this. Is Russell worth all the $$? I say HELL YES he is sports fans. He is worth every penny!!
Without Wilson they would have never won a Super Bowl title. And if not for a bone-headed play call by Pete Carroll in which the ball was not handed to running back Marshawn Lynch at the one yard line, the Seahawks would have won two Super Bowls in a row!!
Some here in town (including myself) say Wilson is hard to deal with as far as landing a interview, but I still say Wilson should have got the huge contract for of course his play on the field.
Now let's see if the Seahawks will obtain a offensive line to protect Russell. Because every time I see Wilson take a hard hit on a tackle I am very very afraid he is not going to get up without a injury. And one of these days, I am telling you right now, if the Seahawks do not get a better O line, Wilson will suffer a terrible injury ladies and gentlemen and sports fans. He is human right?