MUSIC INNER CITY TV AND SPORTS INNER CITY TV/COMCAST XINITY ON DEMAND/XFINITY X1/24-7/ALL WEST COAST MARKETS/WASHINGTON STATE-OREGON AND CALIFORNIA. ON COMCAST XFINITY ON DEMAND GO TO "GET LOCAL"AND THEN "INNER CITY TV." AND FOR XFINITY X1 GO TO "XFINITY SERVICES" AND THEN "GET LOCAL" AND THEN THE "INNER CITY TV" FOLDER.
AND NOW HUGE NEWS!! YOU CAN NOW WATCH OUR COMCAST XFINITY ON DEMAND/XFINITY X1 PROGRAM RIGHT HERE!! 24-7 ON DEMAND!! JUST CLICK THE CAMCORDER AREA ABOVE ANYTIME WORLDWIDE!! VIEW VIA YOUR SMARTPHONE, TABLET, MAC, IPHONE OR DESKTOP!!
WE START OFF OUR COVERAGE WITH COMMENTS FROM THE FIRST WEEK OF SEAHAWKS TRAINING CAMP AT THE VMAC IN RENTON, WASHINGTON. HC PETE CARROLL, BOBBY WAGNER AND MORE DISCUSS THE FIRST FEW DAYS OF TRAINING CAMP. WE WILL HAVE MORE DETAILED INFORMATION OF COURSE DURING THE SEASON ON EVERY SEAHAWK GAME!
UNLIKE A FEW OTHERS AROUND HERE, "SPORTS INNER CITY TV" AND MY BIG BROTHER PROGRAM "MUSIC INNER CITY TV" ARE LEGIMATE MEDIA!! NATIONALLY KNOW AND RESPECTED!! MORE THAN 30 YEARS IN THE GAME!!!
WE WILL HAVE POST GAME INTERVIEWS FROM LUMAN FIELD HERE IN SEATTLE AND ON THE ROAD DURING THE SEASON. OF COURSE A VERY SPECIAL THANK YOU TO THE SEATTLE SEAHAWKS!!!
PLUS WATCH HOURS AND HOURS OF "MUSIC INNER CITY TV" AND "SPORTS INNER CITY TV" WEBCASTS RIGHT HERE!! A SPINOFF OF OUR COMCAST XFINITY ON DEMAND-XFINITY X1 PROGRAMS/WASHINGTON STATE-OREGON AND CALIFORNIA!! OUR WEBCASTS ARE 24-7 ON DEMAND. JUST CLICK THE "TELEVISION LINK" GRAB YOUR HEADPHONES OR EARBUDS AND ENJOY!!
ALSO, WATCH NEW EDITIONS OF "SPORTS INNER CITY: AFTER THE GAME" IS NOW STREAMING WORLDWIDE 24-7 ON DEMAND. VIA YOUR SMARTPHONE, TABLET, MAC OR DESKTOP. COVERING THE NBA, MLB, NFL AND MORE! JUST CLICK THE "SPORTS INNER CITY TV" SCREEN. WILL BE PRODUCING MUCH MORE WEBCASTS COMING UP!! SO MUCH TO TALK ABOUT IN THE SPORTS WORLD!!!
ALSO LISTEN TO "MUSIC INNER CITY RADIO" PODCASTS 24-7 ON DEMAND! Just click the 'PODCAST" LINK ABOVE.
TO ADVERTISE WITH US FOR $20 TO $60 A MONTH. Call 206-445-3989 or email gcurvey@yahoo.com WE TRY TO BE LEADERS AND NOT FOLLOWERS LADIES AND GENTLEMEN. ADVERTISE WITH US AND OBTAIN MONTHS AND MONTHS OF EXPOSURE!!! ON TV AND HERE ONLINE. HOPE TO HEAR FROM YOU!!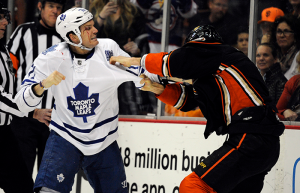 "One Man's Opinion" by Gordon Curvey
Ladies and gentlemen I love sports. I really really do. I love the NFL, I love the NBA. I "like" MLB and I do NOT care about the NHL at all. This is a fact!
I love the National Football League because of the DIVERSITY on the field. Now their IS a problem with the lack of African American head coaches. It is a HUGE problem. Why this is going on is beyond me readers. There should be way way more African American HC in the NFL. And college football too by the way!
Plus their needs to be more general managers in the NFL too. These situations need to improve. The NBA leads all the big pro sports in America when it comes to diversity.
Plenty more head coaches in the National Basketball Association. Which is great. There is more general managers in the NBA too. Of course the NFL and NBA are about 80% African Americans on the fields and courts in their leagues here in the United States (and Canada with the Raptors).
Major League Baseball is WAY WAY behind the NFL and the NBA when it comes to diversity as far as African Americans on the field and off the field. Way behind.
This year their are no more than 70 African American players in Major League Baseball. AND ONLY TWO AFRICAN AMERICAN MANAGERS!! Former guest on "Sports Inner City TV" Los Angeles Dodgers manager Dave Roberts and a man I hope to interview soon, Astros manager Dusty Baker.
And in the front office? African Americans are almost a complete no show. Also folks watching the games at the stadiums are basically exclusively white. Sorry to say readers.
Young African American youth turn to hoops and football by age 12. MOST CANNOT NAME ONE MLB PLAYER CURRENT OR EX!! Unlike naming NFL and NBA players. They can tell you there jersey number and scoring average and shoe size and what college they went to!!!
African American youth think MLB is slow and boring plus these young people do NOT see current or ex MLB players on TV doing commercials or marketing.
They see KD, Lebron, Aaron Rodgers, CP3, Damian Lillard, Harden, Anthony Davis, Russell Wilson, Joe Namath, Brett Farve, Jerry Rice, Michael Jordan, Shaq, Barkley, Brady, Manning, Mayfield, Westbrook and many more BUT do not see basically ANY MLB PLAYERS DOING COMMERCIALS/MARKETING ON TV!! I just see OG Frank Thomas AND THAT IS IT!!!
So now let's get to the National Hockey League. I HAVE A VERY SERIOUS PROBLEM WITH THE NATIONAL HOCKEY LEAGUE!! And that means our new team here in Seattle, the Kraken. I am sorry, a VERY VERY strange name ladies and gentlemen.
The city of Seattle's sports fans are happy as hell over the new team in the NHL. I will say this, I love their logos on hats and jerseys etc. It looks great for sure. The Kracken's first game is this week.
But I just do not care about a league that seems to condone violence on the ice. It is a fact that MANY NHL players do not have real teeth in their mouths because they have been knocked out because of a fight on the ice. How many times have sports fans turn on Sportscenter and watch highlights of NHL games.
Yes, their is nightly highlights of NHL players knocking the hell out of each other with their fists. Many times their is blood on the ice from cuts on these NHL faces from a fight!
Every now and then a big fine is given to a player. Once every blue moon. The question is why is this happening? If this was the NBA, a mainly African American league or the NFL another mainly African American league, and a player throws ONLY ONE PUNCH, THEY ARE CALLED A "THUG."
Sports radio callers and hosts will call African American players who get into a very very small "fight" on the court or fields in the NBA or NFL, "thugs" and this is a FACT!!
I remember former NBA player and a Seattle native Aaron Brooks, a African American was playing college hoops with the Oregon Ducks. He punched a white player from the University of Washington. Only one punch was thrown, HE WAS CALLED A "THUG" BY SPORTS RADIO HOSTS AND CALLERS!!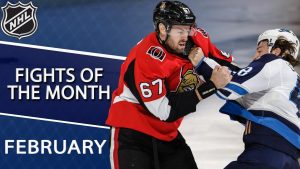 BUT mainly white players in the NHL who CONSTANTLY fight on the ice in the NHL, are NEVER called a "thug" and this is another fact ladies and gentlemen. Might of fact NHL reporters or NHL broadcasters, will say things like "Wow the team is showing a lot of fight tonight on the ice." after a NHL fight. One of MANY!!
Fights in the NHL is NEVER called a "brawl" or other negative terms. It is talked about VERY VERY LIGHTLY! Just another fight in the NHL. THIS IS WRONG IN MY STRONG OPINION.
So now here in Seattle, their is a new NHL team called the Seattle Kraken. I think this is a crazy name BUT I love their logo. Looks great on hats and jerseys etc. It really does. The Kraken will be playing in the newly remodeled Key Arena now called Climate Change Arena.
The Kraken main announcer on TV and radio is a African American. His name is Everett Fitzhugh. He is the NHL's first black play by play announcer. Shout out to the brotha. Real talk.
Plus the Kraken has a few African Americans in their front office too. THIS IS GREAT. Having said that, the Kraken's team for the first year in the NHL is all white. Then again the NHL is 97% white as of the end of the 2020 season with ONLY SIX AFRICAN AMERICAN PLAYERS.
So how is the NHL or the Seattle Kraken suppose to attract African American fans when the league is 97% white readers? Not only that, more than once have I saw stories online about fans calling black NHL players racist names.
To me this are problems. I love the NFL and NBA because they have made a point of going after the "hip hop generation" something the NHL and MLB has not done at all. What young inner city kids see when it comes to the NHL is a league that is 97% white. No role models to look up to.
Young African American youth see violence on the ice. They see teeth being knocked out, blood on the ice, fists flying on a nightly basis in the NHL. They hear announcers talking like a fight on the ice IS JUST ANOTHER FIGHT!
Again, PLEASE let me know when you hear of a white NHL player called a "thug" after a fight in the NHL. So this is why I do not care about the NHL. What I care about is the return of the NBA and our Seattle Sonics. I TRULY miss the NBA. Of course they left our city in 2008 for OKC.
Hopefully god willing our Sonics will return. I care about the Seahawks too. I feel MLB has PLENTY of work to do like the NHL. MLB has only about 60 to 65 to 70 African American players. Young inner city kids turn to football and hoops by age 12.
One thing for sure, they are not turning to hockey. A league that is 97% white will NOT attract young African American kids. And until the NHL stops the violence on the ice, I hope young African American kids will continue to turn to hoops and football.
As I said MLB has plenty of work to do too. The NHL in Seattle with the Seattle Kraken, I am just not excited at all. Mainly because of the violence I see in the sport.
Comments: gcurvey@yahoo.com