MUSIC INNER CITY TV AND SPORTS INNER CITY TV/COMCAST XINITY ON DEMAND/XFINITY X1/24-7/ALL WEST COAST MARKETS/WASHINGTON STATE-OREGON AND CALIFORNIA. ON COMCAST XFINITY ON DEMAND GO TO "GET LOCAL"AND THEN "INNER CITY TV." AND FOR XFINITY X1 GO TO "XFINITY SERVICES" AND THEN "GET LOCAL" AND THEN THE "INNER CITY TV" FOLDER.
AND NOW HUGE NEWS!! YOU CAN NOW WATCH OUR COMCAST XFINITY ON DEMAND/XFINITY X1 PROGRAM RIGHT HERE!! 24-7 ON DEMAND!! JUST CLICK THE CAMCORDER AREA ABOVE ANYTIME WORLDWIDE!! VIEW VIA YOUR SMARTPHONE, TABLET, MAC, IPHONE OR DESKTOP!!
WE START OFF OUR COVERAGE WITH COMMENTS FROM THE FIRST WEEK OF SEAHAWKS TRAINING CAMP AT THE VMAC IN RENTON, WASHINGTON. HC PETE CARROLL, BOBBY WAGNER AND MORE DISCUSS THE FIRST FEW DAYS OF TRAINING CAMP. WE WILL HAVE MORE DETAILED INFORMATION OF COURSE DURING THE SEASON ON EVERY SEAHAWK GAME!
UNLIKE A FEW OTHERS AROUND HERE, "SPORTS INNER CITY TV" AND MY BIG BROTHER PROGRAM "MUSIC INNER CITY TV" ARE LEGIMATE MEDIA!! NATIONALLY KNOW AND RESPECTED!! MORE THAN 30 YEARS IN THE GAME!!!
WE WILL HAVE POST GAME INTERVIEWS FROM LUMAN FIELD HERE IN SEATTLE AND ON THE ROAD DURING THE SEASON. OF COURSE A VERY SPECIAL THANK YOU TO THE SEATTLE SEAHAWKS!!!
PLUS WATCH HOURS AND HOURS OF "MUSIC INNER CITY TV" AND "SPORTS INNER CITY TV" WEBCASTS RIGHT HERE!! A SPINOFF OF OUR COMCAST XFINITY ON DEMAND-XFINITY X1 PROGRAMS/WASHINGTON STATE-OREGON AND CALIFORNIA!! OUR WEBCASTS ARE 24-7 ON DEMAND. JUST CLICK THE "TELEVISION LINK" GRAB YOUR HEADPHONES OR EARBUDS AND ENJOY!!
ALSO, WATCH NEW EDITIONS OF "SPORTS INNER CITY: AFTER THE GAME" IS NOW STREAMING WORLDWIDE 24-7 ON DEMAND. VIA YOUR SMARTPHONE, TABLET, MAC OR DESKTOP. COVERING THE NBA, MLB, NFL AND MORE! JUST CLICK THE "SPORTS INNER CITY TV" SCREEN. WILL BE PRODUCING MUCH MORE WEBCASTS COMING UP!! SO MUCH TO TALK ABOUT IN THE SPORTS WORLD!!!
ALSO LISTEN TO "MUSIC INNER CITY RADIO" PODCASTS 24-7 ON DEMAND! Just click the 'PODCAST" LINK ABOVE.
TO ADVERTISE WITH US FOR $20 TO $60 A MONTH. Call 206-445-3989 or email gcurvey@yahoo.com WE TRY TO BE LEADERS AND NOT FOLLOWERS LADIES AND GENTLEMEN. ADVERTISE WITH US AND OBTAIN MONTHS AND MONTHS OF EXPOSURE!!! ON TV AND HERE ONLINE. HOPE TO HEAR FROM YOU!!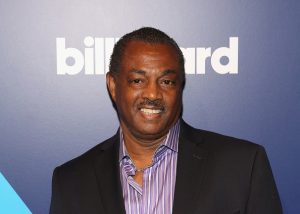 "One Man's Opinion" by Gordon Curvey
Ladies and gentlemen if you know the history of my more than 30 years of broadcasting "Music Inner City Television" you know I have been lucky enough to meet and interview legend after legend after legend!! MC Lyte, Big Daddy Kane, Shaq, Rick James, Smokey Robinson, Quincy Jones, Dionne Warwick, E-40, DJ Quik, Run DMC, SWV, Raven Symone, the legendary Smooth B and many many more.
Including sports icon Michael Jordan and the Seahawks Russell Wilson and even the REAL icon Oprah! I have not got rich doing my media, but doggone it, the folks I have interviewed is UNREAL. A few months ago I added ANOTHER legend to to list of flat out legends, the leader and co founder of a group that should be in the Rock and Roll Hall of Fame, why  this group is not in the Hall of Fame is beyond me.
The group is called Kool and the Gang and his name is Robert "Kool" Bell. It was a thrill to interview Robert. It was a Zoom interview and he was in his home down south in Orlando, Florida. We discussed how he and late brother Ronald and the late Dennis Thomas started the group and much much more. By the way, when I did the interview with Robert, his brother Ronald had just sadly passed. Then after our interview another co-founder Dennis Thomas again sadly passed away. RIP to Ronald and Dennis!!
Robert gave me permission to play any Kool and the Gang song I want on the program which you I did!! We also discussed what Robert is doing on the business side. Which is great because I feel all artists, for sure black artists should have something to fall back on.
"Kool" Bell for sure is doing things off the stage and talks about it on the program. We also discuss former lead singer of Kool and the Gang, JT Taylor. If you do not know who Robert is when you see the band, he is the one playing bass. By the way, the group had big monster hits when JT was out front of the group singing. They had hits like "Ladies Night" and of course the big huge hit the iconic "Celebration" and more.
But again, why is it that Kool and the Gang is not in the Hall of Fame? I just do not understand. I see groups or people getting in the Hall I say to myself how and why. It is amazing ladies and gentlemen. Hell the group has not even been  nominated!! This is crazy!!! How can this happen??
With members of Kool and the Gang passing away, I hope the group will get into the Hall while "Kool" Bell is still with us. Real talk. If the Doobie Brothers can get in and many others can get in, Robert "Kool" Bell should "celebrate" getting into the Hall. It is great that Kool and the Gang has been around touring for a long long time. Truth be told, I have not checked to see if the group is touring right now since the passing of Ronald Bell and Dennis Thomas. As I said, two co-founders of Kool and the Gang.
So I hope you will enjoy the program on Comcast Xfinity On Demand and Xfinity X1 AND NOW online 24-7 here on Music Inner City News Magazine!!