IMPORTANT NEWS: WATCH OUR EXCLUSIVE ONE ON ONE INTERVIEW WITH SEATTLE SEAHAWKS QB RUSSELL WILSON RIGHT HERE!
JUST CLICK THE MAIN SCREEN ABOVE. VIEW VIA SMARTPHONE, TABLET, MAC OR PC 24-7 ON-DEMAND.
FOR NOW FOR THOSE OF YOU WHO ARE USING GOOGLE AS YOUR BROWSER "NOT SECURE" WILL SHOW NEAR THE ADDRESS BAR. DO NOT WORRY WE ARE SAFE! IF YOUR BROWER IS MOZILLA FIREFOX AND MICROSOFT EDGE OR INTERNET EXPLORER OR OTHER BROWERS YOU WILL NOT SEE "NOT SECURE"!
 JUST CLICK "MIC BROADCAST LINK." A BOX WILL APPEAR AT THE BOTTOM OF THE PAGE. WHEN YOU CLICK ON THE LINK FOR THE FIRST TIME IT WILL SAY "THIS FILE MAY HURT YOUR PC" THIS LINK WILL NOT REPEAT WILL NOT HURT YOUR COMPUTER!!!! SO GRAB YOUR HEADPHONES AND ENJOY THE LIVE STREAM COMING AT YA FROM OUR STUDIO HERE IN SEATTLE, WASHINGTON!!
NOW JUST CLICK ON "ALWAYS OPEN FILES OF THIS TYPE" AND FOR NOW ON THE LIVE "NCH PLAYER" WILL POP UP ALL THE TIME!! PLAYING CLASSIC SOUL-CLASSIC HIP HOP AND SMOOTH JAZZ PLUS SHORT INTERVIEWS. AND SOON WE WILL HAVE LIVE PODCASTS FROM HERE IN OUR STUDIO IN SEATTLE, WASHINGTON (USA)!!!!
AND LISTEN TO OUR ON DEMAND PODCASTS ALSO. NEW PODCAST COMING SOON! JUST CLICK ON THE "PODCAST" LINK.
ADVERTISE WITH US ON OUR COMCAST XFINITY ON DEMAND/XFINITY X1 PROGRAMS OR RIGHT HERE ONLINE VIA A BANNER OR LINK OR WEB COMMERCIALS ON OUR WEBCASTS AND PODCASTS FOR $10, $20 or $40. CALL US AT 206-445-3989 OR EMAIL US AT gcurvey@yahoo.com!! CALL NOW!!
"One Man's Opinion" by Gordon Curvey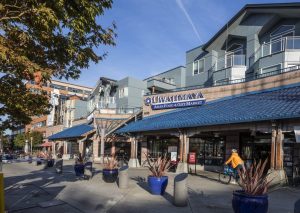 Ladies and gentlemen thanks again for logging on to "Music Inner City News Magazine" Thanks very very much for checking out what I am trying to bring to the digital world.
As a African American, it is very very hard to be a business person in Seattle, Washington, my home town here in the Northwest. The question is why readers? I am constantly asking myself this question as to why this is going on. I go into deep thought on this topic.
I look at the Asians and East Africans and Native Americans. They practice one thing African Americans in my strong opinion have a program with. And that is UNITY!!
Yes UNITY. For instance I learned how folks from Kenya operate because I was married to a lady from Kenya. I studied how they practice unity and support each other. They have meetings of their community and talk business and pool their dollars. Why? To open up a business in the future.
And they have done just that. For instance, the Kenyans have a small shopping mall in South Seattle full of businesses owned by people from Kenya.
Don't get me started on the Asian business community of the Seattle area. Of course their is the International District/Little Saigon/Chinatown. Even though I am sorry to say the gentrification that in my opinion has destroyed the Central Area of Seattle, is now slowly but surely destroying that area.
Having said that, the Asians have every kind of business to satisfy their community. Little mall after little mall after little mall full of small Asian owned businesses. Not just in the International District of Seattle, but now in the Rainier Valley/Capitol Hill and Central Area.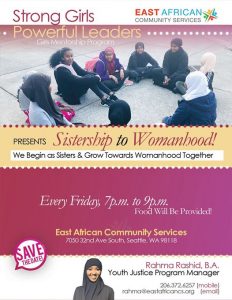 The Asians/East Africans run to the bank every day to make a deposit smiling all the way. They have big grocery stores and much much more. The Filipino community has a big grocery story. Now the East African community are opening business after business after business in Seattle's Rainier Valley and Central Area.
In the African American so called community, it seems it is every man or woman for themselves and their egos as a whole. I gotta get mine and you get yours.
Young folks want to spend THOUSANDS on rims to put on a 1989 Buick Regal!! Instead of uniting with others to network and come up with ideas to open up a business..LIKE THE ASIANS DO, LIKE THE EAST AFRICANS DO, LIKE THE NATIVE AMERICANS DO.
Look at all the Taco trucks and Mexican-American food trucks around in the Seattle-Tacoma area BUT where are all the African American owned food trucks like my good friend Lewis Rudd has for Ezell's Fried Chicken? I just do not see them.
Ladies and gentlemen I have a well known TV show and a website that is getting THOUSANDS of visitors everyday. I reach out to African Americans to advertise and get a bunch of excuses.
I tell hip-hop artists that they can host THEIR OWN SEGMENT OF "MUSIC INNER CITY TV" for $100, I will hear "Oh yeah OG, hell yeah I can go for that" I give them my card. Do I hear from them? HELL NO! I hear from artists in Texas and the Midwest and NY etc.
Asians and East Africans have meetings like I have said. Come up with funds and open up a mom and pop store. Or a restaurant, or a cell phone business or a computer repair store or a place to buy a nice watch or nice jewelry. Or a place to buy a TV or a place to get your mail and much much more.
African Americans? Do we have a variety of different businesses in the Seattle area? No. Do we have ONE MALL FULL OF AFRICAN AMERICAN OWNED BUSINESSES? NO.
But does the African American community have people riding big new SUVs etc that they cannot afford and pull up to the gas station and put $15 in the tank? YES. Yes, the African American community has some severe problems in my opinion.
Dr. Boyce Watkins and I think alike. He speaks on racism but he also speaks on how we in the African American community have a problem with unity. Pure and simple. And sorry to say it seems to be getting worse instead of better. The African American owned dollar leaves our community quicker than any other race. This is sad. Very very sad.
Meanwhile like I said earlier, the Asians and East Africans and Native Americans are smiling on the way to the bank every day. YES, their are some African Americans who are doing well. But it seems to me they are not in the same area code as others.
Some might say I am "whining" in this article. No I am not readers. I am just giving my true feelings on how we as African Americans operate as a whole in the Seattle-Tacoma area.
If you disagree oh well. Everyone will not agree with me. But a lot of you will agree with my views on the lack of unity in the area in which I stay. But if you really look at what I am trying to say here in the this article you should in my opinion agree with my views.