IMPORTANT NEWS: WATCH OUR EXCLUSIVE ONE ON ONE INTERVIEW WITH SEATTLE SEAHAWKS QB RUSSELL WILSON RIGHT HERE!
JUST CLICK THE "TELEVISION SHOW" LINK ABOVE. THE WEBCAST IS 24-7 DEMAND/WATCH VIA YOUR SMARTPHONE, TABLET, MAC OR DESKTOP!! HOME PAGE MAIN WEBCAST FEATURES A ONE ON ONE INTERVIEW WITH SEATTLE MARINERS PLAYER JP CRAWFORD FROM T-MOBILE PARK IN SEATTLE, WASHINGTON.
FOR NOW FOR THOSE OF YOU WHO ARE USING GOOGLE AS YOUR BROWSER "NOT SECURE" WILL SHOW NEAR THE ADDRESS BAR. DO NOT WORRY WE ARE SAFE! IF YOUR BROWER IS MOZILLA FIREFOX AND MICROSOFT EDGE OR INTERNET EXPLORER OR OTHER BROWERS YOU WILL NOT SEE "NOT SECURE"!
 JUST CLICK "MIC BROADCAST LINK." A BOX WILL APPEAR AT THE BOTTOM OF THE PAGE. WHEN YOU CLICK ON THE LINK FOR THE FIRST TIME IT WILL SAY "THIS FILE MAY HURT YOUR PC" THIS LINK WILL NOT REPEAT WILL NOT HURT YOUR COMPUTER!!!! SO GRAB YOUR HEADPHONES AND ENJOY THE LIVE STREAM COMING AT YA FROM OUR STUDIO HERE IN SEATTLE, WASHINGTON!!
NOW JUST CLICK ON "ALWAYS OPEN FILES OF THIS TYPE" AND FOR NOW ON THE LIVE "NCH PLAYER" WILL POP UP ALL THE TIME!! PLAYING CLASSIC SOUL-CLASSIC HIP HOP AND SMOOTH JAZZ PLUS SHORT INTERVIEWS. AND SOON WE WILL HAVE LIVE PODCASTS FROM HERE IN OUR STUDIO IN SEATTLE, WASHINGTON (USA)!!!!
AND LISTEN TO OUR ON DEMAND PODCASTS ALSO. NEW PODCAST COMING SOON! JUST CLICK ON THE "PODCAST" LINK.
ADVERTISE WITH US ON OUR COMCAST XFINITY ON DEMAND/XFINITY X1 PROGRAMS OR RIGHT HERE ONLINE VIA A BANNER OR LINK OR WEB COMMERCIALS ON OUR WEBCASTS AND PODCASTS FOR $10, $20 or $40. CALL US AT 206-445-3989 OR EMAIL US AT gcurvey@yahoo.com!! CALL NOW!!
ARTICLE FROM espn.com (Full story click here)
"One Man's Opinion" by Gordon Curvey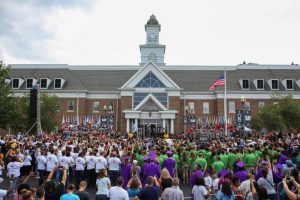 Ladies and gentlemen my goal has ALWAYS been to bring to you stories that sports radio and other media does not discuss enough. That does not get big headlines.
Here is a story that just fits what I have tried to do with my media since 1990.  If you know sports. If you know hoops, you know Lebron James has been in the public eye since he was a freshman in high school in Akron, Ohio back east. We heard about the talent the young Lebron had.
Well James did not let hoop junkies down. He came into the NBA and quickly let everyone know he will be a future all time great in the NBA. A lot of players with the hype Lebron had as a youngster do not pan out. Not Lebron. HE DID BIG TIME!!!
Lebron has turned into one of the greatest players in the history of the NBA. Some even say he is better than Micheal Jordan. And that is saying a lot readers. I will not say Lebron is better than MJ. I just cannot do that. Remember MJ won NBA titles in just about every year he played. MJ is just the greatest…period. But James is not far behind.
Unlike other players, in the last few years Lebron has taken it upon himself to be a leader on the court and a leader off the court. Speaking out on issues that is going on in the African American community. Issues like police shootings of innocent African Americans. Speaking out about Donald Trump and much much more.
He has turned into a modern day Ali. Not afraid to speak out on issues. He could just play basketball and buy big cars and buy big houses and boats and travel the world. But that is not Lebron. Do not get it twisted, he does all of those things, but he wants to do more!! MUCH MORE!!
He cares about the African American community. And he for sure cares about the plight of young kids in the inner city. He has put his money wear his mouth is. He cares about the future of young people. To prove this Lebron James with the help of the Akron School District started the I Promise School in Akron, Ohio his hometown.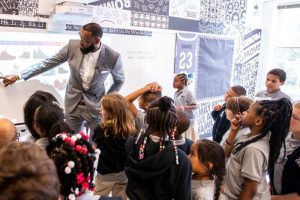 The students at I Promise School wear uniforms paid for by the Lebron James Foundation/Akron School District and the daily lunch for the kids of course paid for by the Lebron James Foundation and the Akron School District.
It is just GREAT what Lebron is doing for the youth in Akron. Keep in mind, a few years ago he helped to build a new Boys and Girls Club in Akron.
Now James is even doing more for the I Promise students AND their parents. With the help of the Lebron James Foundation, many students of the I Promise School will be obtaining housing assistance. The link above will give you much more information on what James and his foundation is doing for the students and families.
Helping students arrive at school on a daily basis after a good night of sleep and not having to worry about where they are living is a huge thing. Also it is huge for the parents of the students of I Promise.
I am sure the parents of I Promise greatly appreciate Lebron and his foundation for helping them with housing and not only that helping them with food and helping them find a job to help them pay other bills they may have like light and heating bills, medicine and much more.
It has only been a few times where I have disagreed with James on a topic. One of them is the topic of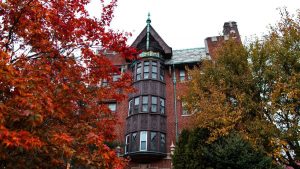 the trip to China by the Lakers and Nets and the comments by the GM of the Rockets. I disagreed on James walking a line with his comments when the Lakers came home.
But again, I huge respect for Lebron for speaking out on issues that most African American players in pro sports have not and will not touch with a ten foot pole!
Recently James spoke out on a young fella on the Ohio State football team and his mistreatment by the NCAA. Yes,  James has taken a stand against the NCAA and how they treat young football and basketball players. Like I said Lebron is not afraid to speak out will others are silent. I RESPECT HIM BIG TIME FOR THIS.
The Lebron James Foundation along with the Akron School District are doing GREAT things for the youth who attend the I Promise School. And also what he is doing now for the families. The LBJ Foundation has bigger plans for I Promise School and other projects he is working on.
Finally do not forget the big things James is doing in the field of entertainment. Producing informative programs that air on HBO and Showtime and on his sports and entertainment website "Uninterrupted" and by the way it is a great site. Great stories and webcasts and podcasts.
It was a smart move to move to Los Angeles so he can make big moves in the sports world and in the field of entertainment. I will continue to talk about what Lebron James and the Lebron James Foundation and his other businesses are doing. Because so many times positive things African American stars are doing is not being talked about on sports radio and on ESPN etc.
Comments: gcurvey@yahoo.com