PLEASE DONATE TO OUR MEDIA VIA PAY PAL! Our email is gcurvey@yahoo.com Just click here to donate
 NEW EDITION OF "MUSIC INNER CITY TV" WEBCAST IS NOW STREAMING WORLDWIDE! JUST CLICK THE WEBCAST ABOVE. WATCH VIA YOUR SMARTPHONE, MAC, TABLET OR DESKTOP. GUEST IS SINGER SYDNEY EGGLESTON FROM HER HOME IN FOR AWAY GERMANY. OF COURSE THE PROGRAM FEATURES HOT HIP-HOP-R&B AND POP MUSIC VIDEOS AND MORE!!
ALSO, NEW EDITION OF "SPORTS INNER CITY: AFTER THE GAME" IS NOW STREAMING WORLDWIDE 24-7 ON DEMAND. VIA YOUR SMARTPHONE, TABLET, MAC OR DESKTOP. COVERING THE NBA, MLB, NFL AND MORE! JUST CLICK THE "SPORTS INNER CITY TV" SCREEN. WILL BE PRODUCING MUCH MORE WEBCASTS COMING UP!! SO MUCH TO TALK ABOUT IN THE SPORTS WORLD!!!
ALSO LISTEN TO "MUSIC INNER CITY RADIO" PODCASTS 24-7 ON DEMAND! Just click the 'PODCAST" LINK ABOVE. 
TO ADVERTISE WITH US FOR $20 TO $60 A MONTH. Call 206-445-3989 or email gcurvey@yahoo.com WE TRY TO BE LEADERS AND NOT FOLLOWERS LADIES AND GENTLEMEN
"One Man's Opinion" by Gordon Curvey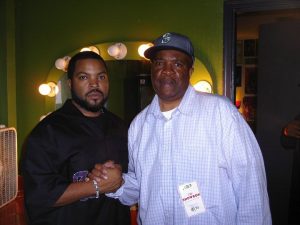 As a younger fella, I thought to myself that I want to be in broadcasting. I wanted to be like the late Dick Clark who started "American Bandstand" or be like the late Don Cornelius who started "Soul Train." It was a dream ladies and gentlemen.
Or I wanted to be a radio DJ. I knew I had the talent and voice to be in broadcasting. As a teenager I went to Ron Bailey School of Broadcasting here in Seattle. I passed the audition which allowed me to continue with the course and that was big for me.
But guess what? The owner of the school, got in trouble with the law and the school folded. But that did not stop me from wanting to be in broadcasting! Oh no!
Yes, I went on to do other things as a younger man but I kept it in my mind that I want to have my own television or radio program. I thought to myself how and when will I make my dreams come true in being in broadcasting. So as I did other things in my life, I started to make moves for my possible broadcasting career.
I decided to make my moves for my start in broadcasting in 1990. I always loved r&b and hip-hop music and I was also a sports junky. I loved the NBA, the NFL and MLB. Plus boxing.
I remember watching to start of Seattle native Sir Mix A Lot career. He basically started his career doing parties and events at the Rotary Boys and Girls Club in Seattle's Central Area. I also knew him as Anthony Ray shooting hoops at Miller and Garfield Community Centers. I played hoops just about every day.
Got a rep as a very good shooter. Yes I got cut at Roosevelt High but that was because when I went to Roosevelt they had a VERY good team and everyone, including myself could not make the team. But I kept playing and improved my hoop game big time as I got older. Playing at all the community centers in the area as well as Seattle U Connolly Center three times a week at lunch time.
Of course I continued to keep my dream of broadcasting. So one day I decided to contact Sir Mix A Lot and "Nasty Nes" Rodriguez and Ed Locke's Seattle based record label NastyMix Records. Ed Locke was also a owner of the label. At the time, Nes and "Shockmaster" Glen Boyd had a TV show on local Seattle station KTZZ called "Rap Attack."
Nes also was a radio DJ that basically broke rap and hip-hop music in the Seattle-Tacoma area on K-Fox and then University of Washington station KCMU. Nes soon became a "idol" of mine just like the late Mr. Clark and Mr. Cornelius of "American Bandstand" and "Soul Train."
Will never forget going to meet with the staff at NastyMix. I went their soon after Nes TV show left the air. So I knew their was a void of a local hip-hop/rap/r&b TV show based in Seattle.
Before I went to meet with NastyMix, I went to Summit Cablevision a local cable company at the time. I obtained a time slot for my dream. Local community activist and my childhood friend Eddie Rye has a local radio show called "Inner City." I just added Music and came up with the name "Music Inner City" as the name of my new TV show!
NastyMix Records gave me permission play music videos by NastyMix artists such as of course Mix, Kid Sensation, Criminal Nation and more. I remember obtaining these HUGE 3/4 in tapes!! And I mean HUGE!! Somehow with very little training I learned how to pre-produce and post produce my music video program "Music Inner City TV."
My first edition of "Music Inner City TV" aired December 28, 1990 on public access ch. 77 here in the Seattle area. I hit the streets with flyers, ran ads in the Facts Newspaper and more. My first guest on "M.I.C-TV" was of course Mix.
I remember Mix and Nasty Nes and my longtime friend and also hip-hop legend E-Dawg arriving at the Summit Cablevision studio. I remember E-Dawg and his huge curl!! My longtime friend Reco Bembry helped me make a studio background for the program. Bembry was a big time help in the start of my broadcasting career.
Soon I contacted national labels to obtain their music videos. Labels like Priority, Def Jam, So So Def, Epic, Interscope and many many more. The labels many in New York and Los Angeles were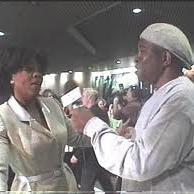 very happy to again have a local music video/interview program out of the Pacific Northwest. I also covered sports. Like our dearly departed Seattle Supersonics.
My first interview with a artist not from my area was the icon McLyte here in Seattle where she was performing. I do my interviews in town at the hotel or sound check at the venue or even on the tour bus.
Of course I did a lot of interviews with local artists and groups like the Emerald City Boys and many others. We did interviews at Garfield Playfield or Seward Park or Powell Barnett or Judkins Park here in Seattle. For a long time, I conducted cd and hat giveaways on the program. I gave away HELLA cd's and hats and ticket giveaways and more.
Over the years the lineup of entertainers and sports stars will make your head spin. When I think about it, it makes my head spin too!! Flat out legends like Run DMC, Big Daddy Kane, Ice Cube, Smokey Robinson, Ike Turner, Al Green, Chaka Khan, Destiny's Child, EPMD, songwriter Leon Huff, SWV, Rick James, "The Godfather" James Brown, Stevie Wonder and many more.
Obtained big enjoyment by bringing entertainers to community centers and schools to do interviews and see the youth with huge smiles on their faces when they meet some of their favorite stars in person. And get signed pics and obtain autographs.
I brought entertainers to local centers such as Queen Latifah, Goodie Mob, Mac Dre, IMX, Public Enemy, Jamie Foxx, Tyrese, Brownstone, Akon and Raven Symone TWO TIMES! The first time, I paid for her and her dad's airfare from Atlanta to Seattle. They paid for their hotel.
In two days we went to eight schools and three community centers here in Seattle. Each appearance, we had to set up and break down microphones etc and get all the giveaways for the crowds. Both times, the Raven Symone events was HUGE!! Giant crowds. So much so we almost had to stop the events because the crowds almost got out of control.
In the 30 years of my media, I have always mixed entertainment and sports. Like I said I covered our dearly departed Seattle Sonics of the NBA for 17 years until they left for OKC. Did the interviews at morning shootarounds. Lucky enough to interview Charles Barkley, Chris Webber, Shaq (two times), Phil Jackson, Rip Hamilton, Coach George Karl, Gary Payton, Shawn Kemp, female hoops legend Sheryl Miller, Stephon Marbury and YES Michael Jordan!! and MANY MANY MORE!!
AND I even obtained a interview with media icon Oprah Winfrey!! I knew I was doing something right when I got the exclusive interview with O. As well as another exclusive interview recently with Seattle Seahawks QB Russell Wilson!
Also I recently got another exclusive interview with the leader and founder of Kool and the Gang, Robert "Kool" Bell and yes Kool and the Gang should be in the Rock and Roll Hall Of Fame!! It is beyond me why they are not in the Hall Of Fame. I just do not understand!
Also ladies and  gentlemen god had me in Los Angeles for two major incidents. Myself and Tammy Jackson-Cloy aka Twin Tammy J was in L.A. to cover Grammys. Tammy and I have made many trips to L.A. to cover events via the red carpet. The first incident happened when singer Chris Brown beat up singer Rihanna. Then a few years later. I was in my motel room, resting up to cover the legendary Clive Davis Pre-Grammy Party at the Beverly Hilton in Beverly Hills. My phone rang and it was Tammy.
She said "G, have you heard about Whitney Houston." I told her no. She told me to turn on the TV. I did AND THE NEWS HIT ME RIGHT IN MY FACE!! Whitney had died at the place we were going that night, the Beverly Hilton!!
I just could not believe it!!!!! OMG!!!!! Words cannot explain how I felt. So I sat in my motel room in a daze knowing we were heading to the Clive Davis Party where Whitney was suppose to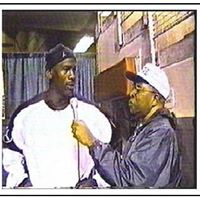 appear that night. First we had to find out if the party was going to happen. It did readers! As Tammy and I drove up towards the Beverly Hills Hilton, we saw thousands of people and of course hella TV and radio stations.
The crowds of people were like a block away. We were allowed to get to the Hilton because we were press. To make a long story short, Tammy and I interviewed many stars on the red carpet WHILE WHITNEY'S BODY WAS STILL UPSTAIRS IN THE ROOM SHE DIED IN!!! We asked the entertainers how they felt about the news of Whitney. I will NEVER EVER forget Twin Tammy J and myself was in L.A. when Whitney died. Going to the same hotel to cover a event and her body was still upstairs.  It was like I was dreaming!!!
I can go on and on and on with stories about my 30 years of "Music Inner City TV." Good and yes bad. Some of the bad is the jealousy/hate I have experienced FROM MY OWN AFRICAN AMERICAN RACE!! Truly sad readers.
Check this out as a example. Their is African Americans with online talk shows or radio interview programs and for some reason yours truly have not been asked to be a guest. Recently the only one has been Ed Waterford down in L.A. That's it!! One guy has started a online "radio station" called Rainier Ave Radio.
I have known this person since I started my media. Might of fact, he even helped me obtain a award from the Mayor of Seattle. But since he has started his media he has not asked me to be a guest. Their are MANY other programs on his "radio station" and not one of them has asked me to be a guest. But that is OK readers because I have my own media. If they do not want me on as a guest that is the way it is. I have to remember that is the way many "Negros" act here in Seattle area.
One lady by the name of Lady Scribe started a awards show "The Seattle Sound Awards." And yes, she has never honored yours truly. But she has honored many other so called media. Crazy ladies and gentlemen. But I have to do one thing people have told me to do.
I HAVE TO DO ME AND DO NOT WORRY WHAT OTHERS ARE DOING. I have come to far in my 30 years of broadcasting. It makes me feel good when people call me "a legend." Don't get it twisted. I need a angel investor/major sponsor to assist my media. I want to take of doing my webcasts/podcasts covering urban sports. The NBA, NFL and MLB. Shout out to the Seahawks and Mariners for allowing me to obtain exclusive coverage. Also a big shout out to the Golden State Warrior for allowing to obtain coverage. And new on board with us, Mark Cuban's Dallas Mavericks!
God willing I can stay healthy. I am doing EVERYTHING I can not to obtain COVID19. I lost my right lung in 2012 due to a rare form of pneumonia. I was a VERY VERY sick fella. But god was not finished with me yet. Being at the door of death was a wakeup call. I have nieces and nephews who did NOT even call to see how I was doing. For almost ten days in the hospital and almost a month when I came home to finish recovering. I will NEVER forgive my nieces and nephews for that. Never! Shout out to my cousin Sharon who checked on me two to three times a day!
YES I have dealt with a lot of flat out hate, Facebook beefs and more. But with god's help, I am still grinding out the programs on TV and in the digital world. I am trying to get my sports media to blow up. In the Northwest it is untapped when it comes to African Americans really taking off in sports media. In reality, nationwide it is untapped when it comes to African American owned sports media.
There is millions of potential ad dollars to be made. Covering the NBA, NFL and MLB. The bottom line is obtaining content. For 30 years I have obtained big things when it comes to content.  You can be "older" when covering sports ladies and gentlemen. Real talk!!!
If you have followed me and my media for the 30 years of broadcasting, I want to say THANK YOU FROM THE BOTTOM OF MY HEART!!! Shout out to Edawg and Mr. Network aka Theo Hall and Frank P. Barrow for their support as well as George Griffin and Keith (Ghetto Prez) Asphy and to Tiger at Emerald City Fish and Chips here in Seattle. Also to Paul Silvi at KING TV. Also special thanks to Tony Summers. Also thanks to David Elafan. Please stay well, WEAR YOUR MASKS AND WASH YOUR HANDS!! And hopefully you can obtain the two vaccine shots. I am still waiting!!!