PLEASE DONATE TO OUR MEDIA VIA PAY PAL! Our email is gcurvey@yahoo.com Just click here to donate
 NEW EDITION OF "MUSIC INNER CITY TV" WEBCAST IS NOW STREAMING WORLDWIDE! JUST CLICK THE WEBCAST ABOVE. WATCH VIA YOUR SMARTPHONE, MAC, TABLET OR DESKTOP. GUEST IS SINGER SYDNEY EGGLESTON FROM HER HOME IN FOR AWAY GERMANY. OF COURSE THE PROGRAM FEATURES HOT HIP-HOP-R&B AND POP MUSIC VIDEOS AND MORE!!
ALSO, NEW EDITION OF "SPORTS INNER CITY: AFTER THE GAME" IS NOW STREAMING WORLDWIDE 24-7 ON DEMAND. VIA YOUR SMARTPHONE, TABLET, MAC OR DESKTOP. COVERING THE NBA, MLB, NFL AND MORE! JUST CLICK THE "SPORTS INNER CITY TV" SCREEN. WILL BE PRODUCING MUCH MORE WEBCASTS COMING UP!! SO MUCH TO TALK ABOUT IN THE SPORTS WORLD!!!
ALSO LISTEN TO "MUSIC INNER CITY RADIO" PODCASTS 24-7 ON DEMAND! Just click the 'PODCAST" LINK ABOVE. 
TO ADVERTISE WITH US FOR $20 TO $60 A MONTH. Call 206-445-3989 or email gcurvey@yahoo.com WE TRY TO BE LEADERS AND NOT FOLLOWERS LADIES AND GENTLEMEN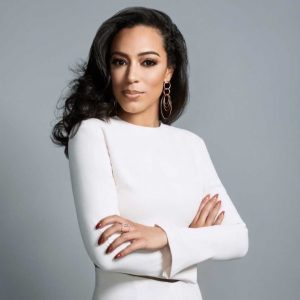 "One Man's Opinion" by Gordon Curvey
I want to talk about a beautiful lady who I have watched grow up into a media star. Her name is Angela Rye. Angela was born here in Seattle, Washington.
When she was born, her family lived right around the corner from my family home in the Madrona area of Seattle and her family were very nice to me growing up. Angela's dad, Eddie Rye is a well known community activist in the area. All the Rye's are like my "real" family. Sally, Jackie, Tony, Jerry and Brenda (who sadly just passed) and the late Mr. and Mrs Rye always treated myself and family very nice.
Mr. Rye used to call me "Cool Gordy." Angela was born October 26th, 1979. went to high school with my niece Lesa at Holy Names Academy here in the Capital Hill area of Seattle. She obtained a B.A. at the University of Washington and she also went to Seattle University.
Angela served as the executive director and general counsel to the Congressional Black Caucus for the 112th Congress and that is when her name was started to be known nationally.
Ms. Rye when she moved to Washington D.C. co-founded IMPACT, which is a organization that encourage young professionals in economic empowerment, civic engagement, and political involvement. Under her guidance, IMPACT formed partnership with the National Bar Association, Congressional Black Caucus Foundation, Urban League and other groups.
In 2013, Angela founded IMPACT Strategies, which is a political advocacy firm. Rye also served as the Senior Advisor and Counsel to the House Committee on Homeland Security.
During her time with the Black Caucus she helped to develop the overall legislative and political strategy for the Caucus. Soon Angela became a political commentator on CNN. I could be in terrible mood but when I turn on CNN and see Angela, a smile instantly comes on my face!!
Not only was Rye on CNN but she is now featured on several media outlets like TV One and BET. She also is doing big things in podcasting and webcasting. I just learned about another thing she is doing. Angela is doing so much I said to myself how does she find time to do anything else?
Now she will be hosting a series called "Real Talk." "Real Talk" was launched by Michael Jordan's Jordan Brand. It spotlights issues faced by the black community.
It makes me happy to see MJ speaking up more and more about the plight of the African American community. I am shocked to tell the truth because Jordan was silent for so long. Just like Tiger Woods. But I guess a light was turned on inside the head of MJ after seeing so many black folks killed by the police. I think the murder of George Floyd REALLY woke MJ up!!
Jordan's Brand has made it their mission to continue to shed light and bring awareness to the injustices within the black community. This new series hosted by Angela will do just that readers.
It seems Ms. Rye is doing so much as far as hosting podcasts and webcasts. I say to myself how is she managing her time? Plus Angela is doing big things as far as public speaking all over the nation. And ladies and gentlemen, Angela Rye is a VERY good speaker for maybe YOUR your group or organization.
Yes, their are many issues concerning the African American community that are discussed on CNN or other media and say to myself  "Damn I wish they had Angela Rye on as a guest."
I am so freakin proud of Angela that I cannot explain it here on "Music Inner City News Magazine." She is representing her home town of Seattle big time. Yes I see PLENTY of citizens roasting Ms. Rye on Twitter over her views on race and racism. Some of tweets goes so far below the belt that Twitter has to take the tweets down.
But just like President Barack Obama, she let's the negativity just roll of her back. The negativity when it comes to people not liking her views on race and racism has NOT and will not stop Angela!
She is a beautiful and very intelligent African American lady who is a role model for young African American young ladies to look up too. Young black girls can look at Ms. Rye and say to themselves I will grow up and not be scared to voice their opinions on things going on in the African American community.
I cannot wait to watch the new talk show that Michael Jordan's organization is doing hosted by Seattle's own Angela Rye. And I will continue to watch other media hosted by Angela.
Hopefully soon, I can hook up with Angela for a interview. That would be great!! If Ms. Rye sees this article I want to say to her "Keep up the very good work and thanks for being a role model for young African American youth and finally thanks for representing your home town of Seattle, Washington."
Comments: gcurvey@yahoo.com