IMPORTANT NEWS: WATCH OUR EXCLUSIVE ONE ON ONE INTERVIEW WITH SEATTLE SEAHAWKS QB RUSSELL WILSON RIGHT HERE!
JUST CLICK THE "TELEVISION SHOW" LINK ABOVE. THE WEBCAST IS 24-7 DEMAND/WATCH VIA YOUR SMARTPHONE, TABLET, MAC OR DESKTOP!! HOME PAGE MAIN WEBCAST FEATURES A ONE ON ONE INTERVIEW WITH SEATTLE MARINERS PLAYER JP CRAWFORD FROM T-MOBILE PARK IN SEATTLE, WASHINGTON.
FOR NOW FOR THOSE OF YOU WHO ARE USING GOOGLE AS YOUR BROWSER "NOT SECURE" WILL SHOW NEAR THE ADDRESS BAR. DO NOT WORRY WE ARE SAFE! IF YOUR BROWER IS MOZILLA FIREFOX AND MICROSOFT EDGE OR INTERNET EXPLORER OR OTHER BROWERS YOU WILL NOT SEE "NOT SECURE"!
JUST CLICK "MIC BROADCAST LINK." A BOX WILL APPEAR AT THE BOTTOM OF THE PAGE. WHEN YOU CLICK ON THE LINK FOR THE FIRST TIME IT WILL SAY "THIS FILE MAY HURT YOUR PC" THIS LINK WILL NOT REPEAT WILL NOT HURT YOUR COMPUTER!!!!
SO GRAB YOUR HEADPHONES AND ENJOY THE LIVE STREAM COMING AT YA FROM OUR STUDIO HERE IN SEATTLE, WASHINGTON!!
JUST CLICK ON "ALWAYS OPEN FILES OF THIS TYPE" AND FOR NOW ON THE LIVE "NCH PLAYER" WILL POP UP ALL THE TIME!! PLAYING CLASSIC SOUL-CLASSIC HIP HOP AND SMOOTH JAZZ PLUS SHORT INTERVIEWS. AND SOON WE WILL HAVE LIVE PODCASTS FROM HERE IN OUR STUDIO IN SEATTLE, WASHINGTON (USA)!!!!
AND LISTEN TO OUR ON DEMAND PODCASTS ALSO. NEW PODCAST COMING SOON! JUST CLICK ON THE "PODCAST" LINK.
ADVERTISE WITH US ON OUR COMCAST XFINITY ON DEMAND/XFINITY X1 PROGRAMS OR RIGHT HERE ONLINE VIA A BANNER OR LINK OR WEB COMMERCIALS ON OUR WEBCASTS AND PODCASTS FOR $10, $20 or $40. CALL US AT 206-445-3989 OR EMAIL US AT gcurvey@yahoo.com!! CALL NOW!!
"One Man's Opinion" by Gordon Curvey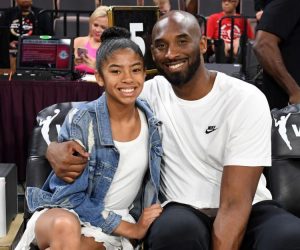 First of all I have taped a special segment of "Music Inner City TV: After The Game" which is streaming 24-7 on demand right now. View by clicking on "Sports Inner City TV" stream here on our home page.
Watch via smartphones, tablets, macs or desktops WORLDWIDE.
It is followed by a new edition of "M.I.C-TV: After The Game." Anyway of course every NBA and hoops fans are devastated right now with the tragic passing of the great Kobe Bryant who died in a helicopter crash near Los Angeles.
He was 41 years old. His 13 year old daughter Gianna and seven others also died in the crash. THIS IS JUST TERRIBLE!!
Word is the helicopter and its passengers were on their way to a game where kid was suppose to play. There was two other young girls who also passed away in the crash.
Gianna was a young girl who was becoming a budding young basketball star with the help of her legendary father Kobe. She loved the game of basketball. Which helped Kobe return to the game he loves. Kobe had three other girls but I guess Gianna was the daughter who loved the game of basketball.
I have seen stories online blasting the TV show and online site TMZ for announcing the death of Kobe in a crash as soon as they got a tip that the crash happened.
Very very strange how TMZ finds out about huge breaking news before everyone else. They broke news on the passing of Micheal Jackson, Prince and others and now Kobe. How and why TMZ gets these tips about huge stories is beyond me and many many others. But as I said police in the L.A. area are not happy with TMZ.
The weather in the L.A. area was foggy and word is many other planes and helicopters refused to fly in the foggy weather but Bryant's trip was allowed to go on for some reason. What a mistake.
Stories are the helicopter was going to climb to a higher attitude to avoid the fog but something happened and the helicopter took a dive in a mountain or very hilly area about 30 miles from downtown Los Angeles. Pics shows the crash debris spread all over. Word is the helicopter crashed while going about 170 mph.
Of course this is a huge huge sports story. A huge story period. I was getting ready to do a story here on "Music Inner City News Magazine" about all the negativity going on with this years Grammy Awards. Which by the way was being held at the Staple Center. That story coming up in a few days. The place where Kobe played for the Los Angeles Lakers since the arena was build when he entered the NBA from high school at the age of 17.
Kobe played his high school ball in Philadelphia. But as the child of former NBA player Joe "Jellybean" Bryant, he also grew up overseas because his dad also played overseas too as well as in the NBA. Of course he entered the NBA right out of high school.
Kobe learned to speak many other languages. Kobe was a very very intelligent black man. Some say cocky. Hell I will say he was cocky too. Of course he hooked up with the great Shaquille O'Neal with the Lakers. And the Lakers won three NBA titles in a row in the early 2000's. Kobe and Shaq were dominate. That is a fact.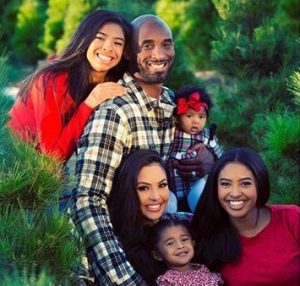 Of course sports fans know that yes the Lakers won titles with Shaq and Kobe but the bottom line is Kobe and Shaq were two completely different personalities and I mean completely different.
But they tried to put their differences to the side to win NBA titles. But after the third title, the pairing could no longer stay together. Kobe said (in the public) that he felt Shaq was to big and out of shape and did not work hard enough to keep his weight down and did not go all out in practice. Kobe went all out ALL THE TIME!!
So the story is he wanted to leave the Lakers or Shaq had to go. Well Kobe got his way. Because Shaq no longer wanted to play with Kobe also. So Shaq was traded and soon after that Kobe signed a huge new contract with the Lakers.
And as NBA fans and Kobe fans and Lakers fans know, Kobe went on without Shaq to win two more NBA titles with the Lakers. Kobe wanted to win without Shaq. He did just that.
He played 20 years in the NBA. All 20 years with the Lakers. Of course he became a all time great and was great on offense and on D. Of course when Kobe played with Shaq, he had the big fella in the middle to block a lot of shots in the paint.
Bryant for sure copied EVERYTHING about Micheal Jordan. He tried to walk on the court like MJ, run like MJ, shoot like MJ, have his tongue out like MJ and do interviews like MJ. Everything like Jordan. It was unreal.
Of course Kobe had the situation in Colorado. It was all over the media. This was before Facebook and Twitter. Of course it did not make Kobe look good because he was a married man. Kobe admitted to having sex with the lady but he said it was consensual. The Colorado situation was settled out of court.
Yes since Kobe has died, websites like Yahoo has brought up the Colorado story big time. No surprise to me because it seems Yahoo has a problem with African Americans and people of color. They constantly are blasting minorities in their online stories sorry to say.
"The Black Mumba" retired in 2016. In his last game he scored a whopping 60 points. Of course without our Sonics, since 2008 NBA junkies like myself could not watch Kobe and his career in wind down in person. Very very sad.
Since Kobe retired, he turned into a family man and a businessman. And he even won a Oscar. YES Kobe won a Oscar for a documentary about what?……Basketball.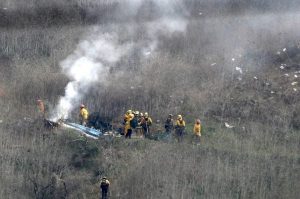 A lot of Kobe haters learned to love Kobe more after they saw the "change" in Bryant after he left the NBA and entered the business world and became a family man and helped his kids grow up since he was around more since his retirement from the Lakers.
I am watching fellow NBA star and Hall Of Famer Tracy McGrady on my favorite sports program "The Jump" and of course he is very very sad on the passing of his very good friend Kobe. McGrady and Kobe were very very tight. Tracy used to stay in Kobe's house when McGrady first came into the NBA.
Kobe was one year ahead of Tracy in entering the NBA and Kobe had a house with the help of another NBA legend "The Logo" Jerry West. McGrady knows Kobe the best out of all the interviews I have seen since the tragic death of Bryant. McGrady just told host Rachel Nichols about his kids played with Kobe's daughter Gianna and that she looked like her dad on the basketball court.
Tracy said Gianna even had developed a Kobe like/MJ like fade away jumper. She will no longer have that jumper for us to view. It is tremendously sad that Gianna had to die at the age of 13 with her famous dad and seven others.
Sports fans here is a VERY VERY sad part of Kobe passing. Lebron James has just passed Kobe THE NIGHT BEFORE in the NBA scoring list. James moved into third place behind MJ and "The Captain" and the leading scorer of course of all time in the NBA, Kareem Abdul Jabbar. The person Lakers players call Kap. He was the Captain of the Lakers during his time with the team.
Of course Cap is very very hurt like other Laker legends like of course ANOTHER great Laker legend in Magic Johnson.
I have the video of Lebron almost crying talking about how he looked up to Kobe and how tight they were and how he really really felt about passing Kobe on the scoring list. It is on my webcast here on "M.I.C News Magazine." So PLEASE watch my webcast everyone.
Kobe had sent a text to James about Lebron passing him and then THE NEXT DAY KOBE IS GONE. This is unreal. I am waiting to see what James has to say. How is this sudden passing of Kobe will affect LBJ.
Ladies and gentlemen of course I am in the music industry and the sports industry. Did you know Kobe was a rapper and tried to throw down behind the mic?
He did a song with singer and former guest on "Music Inner City TV", Brian McKnight called "Hold On." A music video was made for the song too. With of course McKnight singing and Kobe….well I guess "rapping".
And Kobe did a single with, are you ready for this? Model Tyra Banks. Not going to lie, the song was not that good. Keeping it real. But Kobe tried to rap. Of course Shaq rapped too. Maybe that is one of the reasons why Kobe and Shaq fell out too.
Of course Micheal Jordan talked about the death of Kobe and said Kobe was like a little brother to him and he will miss all the calls Kobe made to MJ.
I can go on and on about the sudden passing of Kobe. It is just a complete shock. Yes Kobe was not perfect. But who is ladies and gentlemen? Yes he shot A LOT. And I mean A LOT. Yes he tried to be JUST LIKE MJ IN EVERY WAY EVEN IN TALKING AND WALKING!! EVERY THING LIKE MJ!!
But Kobe was a changed dude after 2016. Family man, Oscar winner, investor and a basketball trainer. Like I said earlier, his daughter's love for hoops brought him back to watching Lakers games and Sparks games of the WNBA.
He had a webcast on ESPN Plus called "Detail" where he broke down certain NBA players. It was great. He even did a program with big Shaq where they discussed their relationship over the years. Happy to say that Kobe and the Big Fella and their kids became real tight. Shaq called Kobe his brother and his kids his nieces. That is great.
As with Lebron and Magic and Tracy, I know the death of Kobe and his daughter is hitting those guys very very hard just like with current NBA players like Melo and D-Wade and Seattle's own and my friend NBA vet Jamal "J-Crossover" Crawford. Who by the way should be signed by a NBA team by now.
Kobe came to Seattle a few years to appear at Jamal's summer basketball league. It was packed when Kobe showed up. He did not play he just made a appearance.
I never had a chance to interview Kobe. It might have happened if our dearly departed Seattle Sonics stayed here in Seattle, Washington. I DID interview Micheal Jordan in 1998. And I was lucky enough to interview Shaq two times here in Seattle.
As a NBA fan, as a sports fan and as a human being, this is one of the most important articles I have ever typed up readers. I hope you enjoyed my thoughts on the terrible passing of Kobe Bryant and his daughter. A truly truly sad story that will take me a long time to get over. Kobe is going into the Hall Of Fame without a speech by Kobe. TRULY TRULY SAD!!!
RIP to the great Kobe "The Black Mumba" Bryant and his 13 year old daughter Gianna (WAY TO YOUNG TO DIE) and the other seven who passed away in the crash. Finally please pray for Kobe's lady Vanessa and for his other daughters and pray for Kobe's dad and mom and sisters. Thanks everyone and please watch my webcast online right now. View via smartphones, tablets, mac or desktops 24-7 on demand.
Comments: gcurvey@yahoo.com or facebook.com/gordon.curvey or twitter.com/gcurvey  office-studio-cell 206 445 3989 (why not advertise with us for as low as $20 a month on tv/online).