IMPORTANT NEWS: WATCH OUR EXCLUSIVE ONE ON ONE INTERVIEW WITH SEATTLE SEAHAWKS QB RUSSELL WILSON RIGHT HERE!
JUST CLICK THE "TELEVISION SHOW" LINK ABOVE. THE WEBCAST IS 24-7 DEMAND/WATCH VIA YOUR SMARTPHONE, TABLET, MAC OR DESKTOP!! HOME PAGE MAIN WEBCAST FEATURES A ONE ON ONE INTERVIEW WITH SEATTLE MARINERS PLAYER JP CRAWFORD FROM T-MOBILE PARK IN SEATTLE, WASHINGTON.
FOR NOW FOR THOSE OF YOU WHO ARE USING GOOGLE AS YOUR BROWSER "NOT SECURE" WILL SHOW NEAR THE ADDRESS BAR. DO NOT WORRY WE ARE SAFE! IF YOUR BROWER IS MOZILLA FIREFOX AND MICROSOFT EDGE OR INTERNET EXPLORER OR OTHER BROWERS YOU WILL NOT SEE "NOT SECURE"!
JUST CLICK "MIC BROADCAST LINK." A BOX WILL APPEAR AT THE BOTTOM OF THE PAGE. WHEN YOU CLICK ON THE LINK FOR THE FIRST TIME IT WILL SAY "THIS FILE MAY HURT YOUR PC" THIS LINK WILL NOT REPEAT WILL NOT HURT YOUR COMPUTER!!!!
SO GRAB YOUR HEADPHONES AND ENJOY THE LIVE STREAM COMING AT YA FROM OUR STUDIO HERE IN SEATTLE, WASHINGTON!!
NOW JUST CLICK ON "ALWAYS OPEN FILES OF THIS TYPE" AND FOR NOW ON THE LIVE "NCH PLAYER" WILL POP UP ALL THE TIME!! PLAYING CLASSIC SOUL-CLASSIC HIP HOP AND SMOOTH JAZZ PLUS SHORT INTERVIEWS. AND SOON WE WILL HAVE LIVE PODCASTS FROM HERE IN OUR STUDIO IN SEATTLE, WASHINGTON (USA)!!!!
AND LISTEN TO OUR ON DEMAND PODCASTS ALSO. NEW PODCAST COMING SOON! JUST CLICK ON THE "PODCAST" LINK.
ADVERTISE WITH US ON OUR COMCAST XFINITY ON DEMAND/XFINITY X1 PROGRAMS OR RIGHT HERE ONLINE VIA A BANNER OR LINK OR WEB COMMERCIALS ON OUR WEBCASTS AND PODCASTS FOR $10, $20 or $40. CALL US AT 206-445-3989 OR EMAIL US AT gcurvey@yahoo.com!! CALL NOW!!
"One Man's Opinion" by Gordon Curvey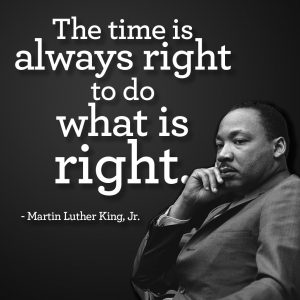 Well here we go again ladies and gentlemen. It is the time of the year for the celebration of the late great Dr. Martin Luther King Jr. here in Seattle and of course many other major cities.
A day to reflect on what Dr. King meant to black people. His fight for civil rights. His fight for freedom and voting rights for African Americans in America. He died in Memphis in 1968. In town to fight for sanitation rights for folks in the city.
Of course we all know of the great I Have A Dream speech in 1963 in D.C. No matter how many times I have seen or heard the iconic speech I get chills.
Having said all that, to me it is a TOTAL WASTE OF TIME for folks to have a rally every year here in Seattle at Garfield or Franklin High School. A TOTAL WASTE OF TIME to have a march. The question ladies and gentlemen is why???
I say this because in my strong opinion, we as African Americans really do not have any unity as a people in Seattle. We do not support each other like the East African and Asian communities.
When the mainly white folks meet at Garfield for the rally and march they will talk about issues that will go in one ear and out the other by the next day. When they march, folks will see very very few African American owned businesses or malls. BUT will march by MANY MANY businesses own by Asians and East Africans and of course white folks.
They will march by new apartments and townhouses that most African Americans cannot afford to stay in. Not many low income buildings are being built readers. These are facts.
Seattle's rent prices in the the Central Area and Rainier Valley are SKY HIGH and going higher for many Amazon and Microsoft workers can have a nice place to rent from. The gentrification has hit the area I grew up in BIG TIME!!! And I mean BIG TIME!!!
When I come into the Central Area and see the lack of African American businesses and certain folks walking their dogs all over the place it hurts me readers. It hurts me every time. These certain folks have moved in the Central Area and the majority of the time do not even speak to African Americans.
I am telling you the truth readers. Readers their is not ONE LITTLE MALL THAT IS FULL OF AFRICAN AMERICAN OWNED BUSINESSES. Unlike this. THERE ARE PLENTY OF MALLS FULL OF ASIAN AND EAST AFRICAN OWNED BUSINESSES IN THE CENTRAL AREA AND RAINIER VALLEY!!
Many young African Americans would rather buy expensive rims for a 2000 Buick than put there cash in the bank, network and open a new business. Fact is the Asian and East African community know how to network and they know about REAL NOT FAKE UNITY!!!
The East African business community is real! They have business meetings. The Asian business community is real. They have business meetings. They pool there finances in order to open up a possible new business like a mom and pop store and more. Every kind of business ladies and gentlemen the Asian and East African community has opened.
By the way there is ZERO African American owned mom and pop stores in the Central Area or Rainier Valley. So the marchers will pass by ZERO African American owned mom and pop stores on MLK Day.
Sorry to say readers but in my STRONG opinion it is a total waste of time for a rally and march here at Garfield High School. Because the very next day it is back to the same ole same ole. No mom and pop stores owned by African Americans. African Americans not pooling there funds like the East African and Asian community. No malls full of African American owned businesses.
Why have a rally and march? For speaker after speaker to talk a lot while really saying nothing? Because mostly everyone will be forgotten the very next day? I say this is the case. At the rally OF COURSE everyone will sing "We Will Overcome" at the end of the event.
The crowd at MLK Day will be mainly white. African Americans will see someone they have not seen since last year's MLK Day rally and march!! Asking how is the family etc. In my opinion the rally and march on MLK Day here in Seattle is a freakin joke and a waste of time.
I stopped going to the MLK rally and march a few years ago. In other cities like Atlanta or Chicago or New York and L.A. the MLK Day march and rally might mean something. But here in Seattle I just feel it is a joke. Speaker after speaker after speaker talking about King's dream etc.
If Dr. King was alive and saw the gentrification in the Central Area of Seattle he would be happy. Malcolm X would not be happy. The black community has departed from the Central Area.
As far as African Americans their will be "unity" for a day on MLK Jr. Day, then it is back "normal" the next day. Not speaking to one another, no unity, no mom and pop stores, no "real" support. Repeat…no REAL support. Not fake support. no REAL support.
Heck their is a online radio station broadcasting from the MLK Day event. Here is a question…why? To fulfill the owner of the online stations ego? I say yes ladies and gentlemen. I will get heat for what I am saying. But I am a big boy and I can take the heat.
The person who runs the online station, Tony Benton has not asked me to be a guest on his program "Streetbeat." When he was on KUBE I was never a guest.
Their are many other talk shows on his online station and I have not been asked to be a guest. Just like I have been a guest on other media in the area with hosts James Gore, Eddie Rye, Wyking Garrett and on the Ztwins and more.  Mr. Benton did speak up for yours truly to obtain a Mayor's Award so I do appreciate him for that for sure. I have the award on my wall.
Shout out to my broadcast brotha down in L.A. Ed Waterford and to my brotha Base for having me on as a guest to discuss the history of "Music Inner City. Much love!!
There has not been a "leader" in the African American community of Seattle since my good friend and former Seattle chairman of the NAACP, Carl Mack left Seattle. This is a fact. I say to Carl all the time "Please come back to Seattle." And try to wake some of these folks up.
In 1990 I had a dream like the late great Dr. Martin Luther King Jr. to be in broadcasting and start my own television program. With god's help and with the help of friends like Reco Bembry I started "Music Inner City Television." Thanks Reco!!!!
In my opinion, the so called African American community in Seattle are sleep walking. Except for on Sunday's at church and on MJK Jr. Day. We seem to wake up on Dr. Martin Luther King Jr. Day. By the way no one has asked me to be a speaker or honor me on King Day. But that is O.K. readers.
Because I am living EVERY DAY on Dr. King's dream of being in broadcasting, 24-7 on Comcast Xfinity On Demand and Xfinity X1.
Because Dr. King inspired me. Rev. Jesse Jackson Sr. inspired me. To have a dream and to never surrender and keep hope alive.
Before I end shout out to a few people I love and support. Frank P. Burrow, Lane Gammel, Rev. Bishop Zachery Bruce, David Elfalan, Carl Mack, George Griffin, Tammy Jackson Cloy, Theo "Mr. Network" Hall, Sarah KB Kent, Seahawks QB Russell Wilson (for doing a interview with us), Tiger aka Steve Allen Jr. of Emerald City Fish and Chips, the Golden State Warriors, Kelly and Tim with the Seattle Mariners and others with the Seattle Seahawks and of course Comcast.
God bless everyone!!!
Comments: gcurvey@yahoo.com or facebook.com/gordon.curvey or twitter.com/gcurvey