"One Man's Opinion" by Gordon Curvey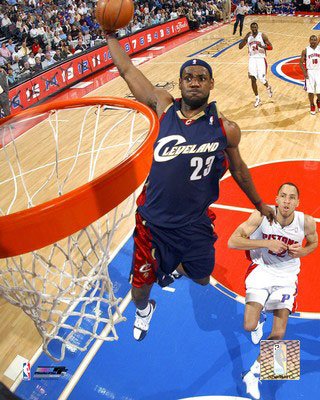 Well it is getting near the time where NBA free agents like LeBron James, Chris Bosh, Dwayne Wade, Joe Johnson and others can meet with teams and their possible new NBA home. That date is July 1st.
Word is James will meet with the Knicks and Nets on the 1st of July. It is going to be a real crazy time in the NBA starting on the 1st. Real crazy.
Where will James land is the question everyone wants know. Will he stay with the Cavs? Will he sign with the Bulls or Nets or Knicks? How bout the Clippers or Heat?
Cleveland and even James hometown in Akron, are trying to show "King James" that they want him to stay in Ohio and play once again for the Cavs. The Cavs can offer James the most cash. This is for sure.
We will keep you informed here on "Music Inner City News Magazine" and "Sports Inner City Online" (www.sportsinnercity.com)  on the movements of James and other NBA free agents.
"Music Inner City News Magazine" features ENTIRE webcasts of "M.I.C-TV" shows and podcasts of "M.I.C Radio" shows also.
Links to other sites, Ustream TV, entertainment and sports news and much more! Thanks for visiting us here at "Music Inner City News Magazine" Based in Seattle, Washington (U.S)