NEW EDITION OF "MUSIC INNER CITY TV" WEBCAST IS NOW STREAMING WORLDWIDE! JUST CLICK THE WEBCAST ABOVE. WATCH VIA YOUR SMARTPHONE, MAC, TABLET OR DESKTOP. GUEST IS A EXCLUSIVE ON ONE ON INTERVIEW VIA SKYPE AUDIO WITH SINGER, HIP-HOP ARTIST, BUSINESS OWNER AND PUBLIC SPEAKER SUGA-T. OF COURSE THE PROGRAM FEATURES HOT HIP-HOP-R&B AND POP MUSIC VIDEOS AND MORE!!
ALSO, NEW EDITION OF "SPORT INNER CITY: AFTER THE GAME" IS NOW STREAMING WORLDWIDE 24-7 ON DEMAND. VIA YOUR SMARTPHONE, TABLET, MAC OR DESKTOP. COVERING THE NBA, MLB, NFL AND MORE! JUST CLICK THE "SPORTS INNER CITY TV" SCREEN. WILL BE PRODUCING MUCH MORE WEBCASTS COMING UP!! SO MUCH TO TALK ABOUT IN THE SPORTS WORLD!!!
SOON OUR SPORTS WEBCASTS WILL BE CALLED "SPORTS INNER CITY: AFTER THE GAME" OR "SPORTS INNER CITY: OFF THE COURT" COVERING NBA NEWS AND ISSUES. NEEDED BECAUSE SPORTS RADIO IN SEATTLE REFUSES TO DISCUSS THE NBA ON A REGULAR BASIS SINCE OUR DEARLY DEPARTED SEATTLE SONICS LEFT OUR CITY IN 2008.
ALSO LISTEN TO "MUSIC INNER CITY RADIO" PODCASTS 24-7 ON DEMAND! Just click the 'PODCAST" LINK ABOVE. PLUS LISTEN TO OUR LIVE STREAM BY CLICKING THE "MIC BROADCAST" LINK OR CLICK THE ADOBE FLASH PLAYER LINK RIGHT UNDER THE "SPORTS INNER CITY TV" SCREEN.
TO ADVERTISE WITH US FOR $20 TO $60 A MONTH. Call 206-445-3989 or email gcurvey@yahoo.com WE TRY TO BE LEADERS AND NOT FOLLOWERS LADIES AND GENTLEMEN!
"One Man's Opinion" by Gordon Curvey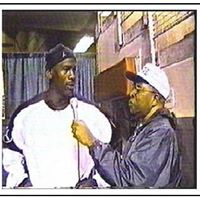 As many of you know, I love the game of basketball. And I love the NBA. I love the history of the NBA. I study the history of the NBA.
Sorry to say, we lost our dearly departed NBA team, the Seattle Supersonics in 2008 when the team was sold and Clay Bennett moved the team to OKC.
After four decades, our Sonics left town. I have not got over the departure of our NBA team. I do not know if I will ever see the NBA return to Seattle. It is a dream.
Thank god for NBA-TV and You Tube and ESPN and TNT. Where I can watch new and past games. Of course right now because of the coronavirus their is no NBA. No sports period on TV and in person.
When I watch sports talk shows on TV and read stuff online, I am constantly reading about who is the greatest NBA player of all time.
Is it a person who stays in the Seattle, Washington area where I am, the great Bill Russell? Is it "The Logo" Jerry West? Is it "The Captain" and the leading scorer of all time in the NBA, Kareem Abdul Jabbar? Is it the late great Kobe Bryant? Some say "Magic" Johnson was the best of all time.
How about Big Shaq? Lately of course, many many NBA folks say Lebron James may be the greatest NBA player of all time.
I say NO WAY ladies and gentlemen! The greatest NBA player of all time is OF COURSE Micheal Jordan…..PERIOD!!
MJ and his Chicago Bulls of course won six titles in the 90s. With his sidekick and fellow Hall Of Fame member Scottie Pippin, the Bulls dominated the 90's.
Later in the 90's, another Hall Of Fame member Dennis Rodman joined the Bulls and helped the Bulls win a title. And a future head coach in Steve Kerr came off the bench for some needed firepower.
Our Sonics led by the "The Glove" Gary Payton and my friend "The Reign Man" Shawn Kemp lost to the Bulls in 1996 for one of their NBA titles. The Sonics lost 4 games to 2.
I was lucky enough to meet and interview MJ. It happened in 1998 when Jordan and the Bulls came to Seattle to play or Sonics.
My TV program "Music Inner City TV", has covered entertainment and sports since 1990. For years I covered morning shoot arounds at Key Arena here in Seattle.
The other media in town knew the 1998 visit by MJ and Pippin and Rodman and the Bulls would be the last visit of the Bulls with their players in position to win there sixth NBA title.
Myself and my good friend Robert Redwine Jr. drove to "The Key" to hopefully hook up with Jordan. Was god on are side?
We waited for the Bulls morning practice to end. Pippin and Rodman went right to the Bulls bus. So all of a sudden here came MJ. And while I was setting myself up for failure, Redwine Jr, asked MJ would he do a short interview for "Music Inner City TV."
A lot of media was their waiting for a chance to interview Jordan so I thought MJ would just play us off. But GUESS WHAT READERS? MJ DID A SHORT INTERVIEW WITH YOURS TRULY!!
I was very happy MJ took time for our audience. A PIC OF MYSELF AND MJ AT THE TOP OF THIS STORY. THAT IS NOT PHOTOSHOP!! IT IS YOURS TRULY DURING MY MJ INTERVIEW AT KEY ARENA IN 1998.
Sorry to say, I had a TERRIBLE fire in 2005 and lost my interview with MJ and many more video interviews. But somehow I was able to look around the house that caught on fire and was able to save a few things and pic. pictures. When I say lucky, I mean lucky!!
I saved the Jordan pic and a pic of myself and the late Aaliyah. Both pics were blurry because of fire damage and they were pics taken from a older camcorder. BUT I do have both memories.
Other media waiting for Jordan did not get a second with MJ but myself and Redwine did!! I asked MJ about himself thinking as a kid he would grow up and win title after title. And a few other questions.
Finally I asked Jordan to give advice to all the Micheal Jordan fans watching the interview about staying in school and off of drugs. Oh yeah I was LUCKY as hell that MJ stopped for myself and Redwine for a short chat. Real talk!!
Do not get it twisted, Lebron James is a GREAT player. At 6-8 280 or so, god has given him gifts that he has used on the basketball courts of the NBA to thrill all hoop junkies like myself.
Many many times James has done things on the court and I say to myself DAMN did that just happen!!
Having said that ladies and gentlemen, Lebron is great but NOT as great as MJ. Come on hoop fans, you know it and I know it. Jordan has made moves on the court that have been shown over and over.
Like the move he made on John Starks and the Knicks where he faked one way and then took the baseline for a slam.
Or the  move where it seemed MJ would never come down to earth where he moved the ball from his left hand to his right for a layup on the other side of the basket!!! UNREAL!!!
NO ONE CAN COMPARE TO MICHEAL JORDAN AS A NBA PLAYER!! Not Magic, not Kareem, not Russell, not West, not
Lebron, not the great late Kobe Bryant. No one!! Kobe was the nearest to MJ of course.
Kobe tried to do EVERYTHING like Jordan. Walk, talk, shoot, EVERYTHING!
Finally, if you was a NBA fan in 1998 (some of you was not even born), you knew if the Chicago Bulls would win another title playing against John Stockton and "The Mailman" Karl Malone, most likely it would be 'THE LAST DANCE." The last dance for the Bulls.
And it turned out to be just that. Coach Phil Jackson knew it would be the end. The GM of the Bulls knew it would be the end too.
Jackson came up with the name "THE LAST DANCE." And that is the name of the 10-part series on the 1997-1998 Chicago Bulls.
Showing all the ups and downs of a group of guys who EVERYONE wanted to beat. It had to be very very hard on especially Jordan and Pippin. And even Hall Of Fame head coach Phil Jackson.
Comments have been made by MJ recently that the 10-part series will make himself look like a bully or a terrible person and terrible teammate or even a "asshole." I guess we all have to make up our own mind.
I just know one thing, when it comes to the word "icon," MJ is that and we all know it. I have a problem at times with ESPN, but I want to thank them for knowing how popular the NBA has become on a worldwide basis.
We NBA fans hope and pray that the NBA will return VERY VERY soon. Also return to our city of Seattle. The return of our Sonics.
While the Sonics was here I was lucky enough to meet and interview Jordan here in Seattle, in the middle of the Chicago Bulls..LAST DANCE!! Thanks MJ!!
Comments: gcurvey@yahoo.com or facebook.com/gordon.curvey or Twitter.com/gcurvey