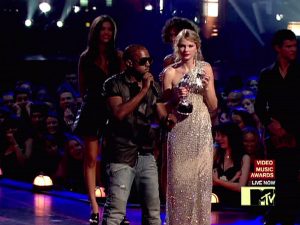 IMPORTANT NEWS: WATCH OUR EXCLUSIVE ONE ON ONE INTERVIEW WITH SEATTLE SEAHAWKS QB RUSSELL WILSON RIGHT HERE!
JUST CLICK THE MAIN SCREEN ABOVE. VIEW VIA SMARTPHONE, TABLET, MAC OR PC 24-7 ON-DEMAND.
FOR NOW FOR THOSE OF YOU WHO ARE USING GOOGLE AS YOUR BROWSER "NOT SECURE" WILL SHOW NEAR THE ADDRESS BAR. DO NOT WORRY WE ARE SAFE! IF YOUR BROWER IS MOZILLA FIREFOX AND MICROSOFT EDGE OR INTERNET EXPLORER OR OTHER BROWERS YOU WILL NOT SEE "NOT SECURE"!
 JUST CLICK "MIC BROADCAST LINK." A BOX WILL APPEAR AT THE BOTTOM OF THE PAGE. WHEN YOU CLICK ON THE LINK FOR THE FIRST TIME IT WILL SAY "THIS FILE MAY HURT YOUR PC" THIS LINK WILL NOT REPEAT WILL NOT HURT YOUR COMPUTER!!!! SO GRAB YOUR HEADPHONES AND ENJOY THE LIVE STREAM COMING AT YA FROM OUR STUDIO HERE IN SEATTLE, WASHINGTON!!
NOW JUST CLICK ON "ALWAYS OPEN FILES OF THIS TYPE" AND FOR NOW ON THE LIVE "NCH PLAYER" WILL POP UP ALL THE TIME!! PLAYING CLASSIC SOUL-CLASSIC HIP HOP AND SMOOTH JAZZ PLUS SHORT INTERVIEWS. AND SOON WE WILL HAVE LIVE PODCASTS FROM HERE IN OUR STUDIO IN SEATTLE, WASHINGTON (USA)!!!!
AND LISTEN TO OUR ON DEMAND PODCASTS ALSO. NEW PODCAST COMING SOON! JUST CLICK ON THE "PODCAST" LINK.
ALSO WE WILL BE AT T-MOBILE FIELD DURING THE SEATTLE MARINERS MLB SEASON FOR THE 9TH YEAR IN A ROW CONDUCTING SHORT INTERVIEWS WITH HOME/VISITING PLAYERS!! SPECIAL THANKS TO THE SEATTLE MARINERS! COMING UP SOON INTERVIEWS WITH MARINER PLAYERS TIM BECKHAM AND DEE GORDON
ADVERTISE WITH US ON OUR COMCAST XFINITY ON DEMAND/XFINITY X1 PROGRAMS OR RIGHT HERE ONLINE VIA A BANNER OR LINK OR WEB COMMERCIALS ON OUR WEBCASTS AND PODCASTS FOR $10, $20 or $40. CALL US AT 206-445-3989 OR EMAIL US AT gcurvey@yahoo.com!! CALL NOW!!
"One Man's Opinion" by Gordon Curvey
Ladies and gentlemen it is flat out crazy that two great talents in the music industry, Kanye West and Taylor Swift are STILL in the news over West actions against Swift.
The two are STILL in the news 10 years after West interrupted Taylor's acceptance speech at the 2009 MTV Video Music Awards.
West thought singer Beyonce should have obtained a award and not Swift. I just do not understand WHY we are STILL hearing about this incident. UNREAL!!
It seemed the relationship between Swift and West improved in the years following the West and Swift "battle" on stage BUT then Kanye wife Kim Kardashian released secret footage of a phone call in which Swift appeared to approve a lyric from West's song "Famous" that Swift had previously spoken against.
Taylor kind of went "underground" for awhile, then came back big time with her album "Reputation." & now the singer is saying in a Rolling Stone article that she didn't understand the context and events led to the phone call. Taylor has since called out West and says he is a "two-faced" manipulator. WOW!!
Swift went on to say in the Rolling Stone article "Basically, I got really sick of the dynamic between he and I. And that wasn't just based on what happened on the phone call and what that song, it was kind of a chain reaction of things."
Word is Taylor  just wanted so badly that respect from Kanye after their VMAs meeting on stage. Taylor said that West and herself was on their way to healing the wounds and had plans to go to dinner etc. But that did not happen.
Well things went downhill when West asked Swift to present the Vanguard Award to him at the 2015 ceremony. Swift said "He called me up, maybe a week or so before the event, and we had maybe over an hour long conversation and Kanye said he really wanted me to present the award to him."
Time for the award to accept the award and guess what happened readers? West claimed on stage that it actually had been MTV that roped Swift into the presentation duties as a way to boost ratings!!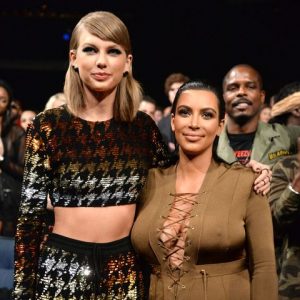 In the article on Rolling Stone, Taylor said "I'm standing in the audience with my arm around his wife, and this chill ran though my body. I realized he is so two-faced. That he wants to be nice to me behind the scenes, but then he wants to look cool, get up in front of everyone and talk shit. And I was so upset."
Also Swift said she still wasn't ready to tank her relationship with West just yet, and accepted West's apology, along with a huge bouquet of flowers the next day. She just wanted to move past all of the drama between herself and Kanye.
Truth be told West said "I made that bitch famous." in a lyric. That set Taylor off (and I do not blame her ONE BIT!!!), and that ended a possible friendship with West. Or ended the possibility of a Taylor Swift-Kanye West song together.
Readers WHY would West say "I made that bitch famous." That was FLAT OUT WRONG AND FLAT OUT DIRTY IN MY OPINION!! And not only that in my strong opinion West was WRONG to storm the stage 1o years ago and said to a scared Swift and a worldwide audience that Beyonce should have won the awards. I remember how I felt when West did that to Taylor and I have never respected West since. REAL TALK!!
You know in my opinion, Kanye's elevator does not go to the top floor if you get my drift. YES the brotha is extremely skilled as a rapper but it seems to me ever since his mom passed he has not been mentally all there. I am not the only person who thinks this by the way.
West has said and done some things that are just plain "weird." Word is he is coming out with a gospel album soon. That will be interesting. He has been hold Sunday "services" recently.
A few Hollywood stars have shown up for a few of Kanye's services in L.A. And when it comes to Taylor, she just continues to make music that sells millions all over the world. She will starting a world tour with ONLY two United States dates. I don't know why but maybe she will explain this.
I am not a fan of Taylor's music BUT I like her as a person. Plus she also has spoken up on political issues going on in America. She has grown as a artist and a person. Maybe one day West and Taylor will FINALLY get together and settle their beef. We will let you know when this happens.