IMPORTANT NEWS: FOR NOW FOR THOSE OF YOU WHO ARE USING GOOGLE AS YOUR BROWER "NOT SECURE" WILL SHOW NEAR THE ADDRESS BAR. DO NOT WORRY WE ARE SAFE! IF YOUR BROWER IS MOZILLA FIREFOX AND MICROSOFT EDGE OR INTERNET EXPLORER OR OTHER BROWERS YOU WILL NOT SEE "NOT SECURE"!
OUR NEW LIVE STREAM PLAYING CLASSIC SOUL AND CLASSIC HIP-HOP AND SMOOTH JAZZ 24-7 RIGHT HERE! JUST CLICK THE BAR UNDER OUR "SPORTS INNER CITY TV" WEBCAST SCREEN. IF YOU DON'T HAVE THE ADOBE FLASH PLAYER Click here 
OR JUST ON THE "MIC BROADCAST LINK." A BOX WILL APPEAR AT THE BOTTOM OF THE PAGE. WHEN YOU CLICK ON THE LINK FOR THE FIRST TIME IT WILL SAY "THIS FILE MAY HURT YOUR PC" THIS LINK WILL NOT REPEAT WILL NOT HURT YOUR COMPUTER!!!!
NOW JUST CLICK ON "ALWAYS OPEN FILES OF THIS TYPE" AND FOR NOW ON THE LIVE "NCH PLAYER" WILL POP UP ALL THE TIME!! PLAYING CLASSIC SOUL-CLASSIC HIP HOP AND SMOOTH JAZZ PLUS SHORT INTERVIEWS. AND SOON WE WILL HAVE LIVE PODCASTS FROM HERE IN OUR STUDIO IN SEATTLE, WASHINGTON (USA)!!!!
AND LISTEN TO OUR ON DEMAND PODCASTS ALSO. NEW PODCAST COMING SOON! JUST CLICK ON THE "PODCAST" LINK.
ALSO WE WILL BE AT T-MOBILE FIELD DURING THE SEATTLE MARINERS MLB SEASON FOR THE 9TH YEAR IN A ROW CONDUCTING SHORT INTERVIEWS WITH HOME/VISITING PLAYERS!! SPECIAL THANKS TO THE SEATTLE MARINERS! COMING UP SOON INTERVIEWS WITH MARINER PLAYERS TIM BECKHAM AND DEE GORDON
ADVERTISE WITH US ON OUR COMCAST XFINITY ON DEMAND/XFINITY X1 PROGRAMS OR RIGHT HERE ONLINE VIA A BANNER OR LINK OR WEB COMMERCIALS ON OUR WEBCASTS AND PODCASTS FOR $10, $20 or $40. CALL US AT 206-445-3989 OR EMAIL US AT gcurvey@yahoo.com!! CALL NOW AND REACH THOUSANDS!!
"One Man's Opinion" by Gordon Curvey
I hope all is well everyone and thanks for your decision to come here at "Music Inner City News Magazine" and read some of my thoughts on certain issues in entertainment, sports and sometimes a little politics.
If you did not know, I am here in the Pacific Northwest of the United States, Seattle, Washington. I was born and brought up here in Seattle. I have not lived in any other city. Seattle is my hometown. Yes I have thought about moving but that never happened and will not happen.
I grew up on 30th and East Spring in Seattle's Madrona neighborhood in the Central Area. It used to be a African American community. With African American owned mom and pop stores like Jordan's and African American restaurants and clubs like Mrs. Helens and Oscars and Thompson's and Deano's and Home Of Good Bar-Be-Cue and the Doll House and Sammy's & much more.
And African American owned barber shops Erma's and more. It was a proud African American community. With the yearly Mardi Gras Black Festival held at Judkins Park with HUGE SPEAKERS and a HUGE STAGE. With big time stars coming to Seattle as Grand Marshall for that year. Judkins Park used to be jammed with THOUSANDS AND THOUSANDS OF BLACK FACES.
My longtime friend community activist Eddie Rye took a stand helped get Empire Way to change it's name to Martin Luther King Way South. The black community also housed the Black Panther Party led by Aaron and Elmer Dixon. The Urban League was strong. The NAACP was strong.
The Central Area basketball courts were full of young black kids hoopin during the summer at Madrona Park and other courts. Miller and Garfield and Yesler Community Centers filled with cats hoopin.
Again, it was a proud African American community. Then things changed for the worse in my strong opinion starting in the late 1990's and early 2000's. Central Area property taxes starting to jump up and older African Americans sold there homes that they lived in for decades. And white folks started to move to the Central Area. And then black owned businesses slowly drifted away.
No more Mrs. Helen's and Thompson's and Oscars for some ox tails dinners or good catfish dinners or gumbo and good breakfast of eggs and grits or pancakes. Gentrification hit Seattle's Central Area big time very sorry to say ladies and gentlemen. The black community slowly went away and it seems our "fight" regarding issues went away too. Back in the day, we took to the streets to protest issues. That was back in the day. No more.
Also again sorry to say, it seems our priorities as African Americans have changed. One thing for sure and that is the black community will stand up and speak out when a white policeman shoots a African American in the Seattle. BUT it seems when it is black on black crime, we seem to not give a DAMN!
We seem to be "Sleepless In Seattle" and it's a damn shame readers. Time after time after time a young African American is blown away in the streets of Seattle's Central Area or the Rainier Valley.
And it seems the majority or the so called African American community can care less when a young black kid is slaughtered in the streets. It is like it just "another nigga dead." THIS IS A OUTRAGE!!!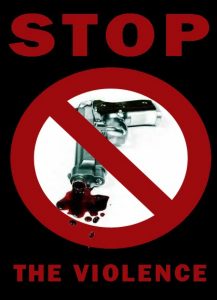 Recently for instance, 19 year old Royale Lexing was killed in broad daylight on 21st and East Union in the Central Area here in Seattle.
ANOTHER young man gone way too young. It hurt me big time seeing relatives of young Lexing crying over his death two days before Mother's Day. SAD!!!
But as I go on Facebook and other social media, I see folks posting about birthday's and going out to dinner or taking a trip or pics of folks new baby etc. But I saw NO OUTRAGE in the situation of young black folks getting killed in black on black crime in the streets of Seattle!! NO OUTRAGE!! A DAMN SHAME!!!!!
As I said earlier, it is like it is "another nigga dead." It seems as a whole we just do not care. BUT when young Asians and East Africans seem to band together and speak out and protest killings within their community, unlike the African American community of Seattle.
It is beyond my thinking capability to know why Seattle's African American seems not to care when young African Americans are killed in the streets. ANOTHER damn funeral with black parents crying.
I am asking young African Americans to STAND UP AND BE A LEADER!! Organize and speak out and yes march about the black on black crime in Seattle. Stop waiting until a white policeman or police lady shoots another black person. Stand up NOW!! And STOP BEING SLEEPLESS IN SEATTLE!!