MORE "URBAN" SPORTS NEWS ON "SPORTS INNER CITY TV" WEBCASTS!! JUST CLICK THE TV SCREEN TO THE RIGHT. NBA-NFL AND MLB NEWS AND VIEWS PLUS SHORT INTERVIEWS AND MUCH MORE 24-7 ON DEMAND. WATCH VIA YOUR SMARTPHONE, MAC, PC OR TABLET WORLDWIDE!!
OUR NEW LIVE STREAM PLAYING CLASSIC SOUL AND CLASSIC HIP-HOP AND SMOOTH JAZZ 24-7 RIGHT HERE! JUST CLICK THE BAR UNDER OUR "SPORTS INNER CITY TV" WEBCAST SCREEN. IF YOU DON'T HAVE THE ADOBE FLASH PLAYER Click here 
OR JUST ON THE "MIC BROADCAST LINK." A BOX WILL APPEAR AT THE BOTTOM OF THE PAGE. WHEN YOU CLICK ON THE LINK FOR THE FIRST TIME IT WILL SAY "THIS FILE MAY HURT YOUR PC" THIS LINK WILL NOT REPEAT WILL NOT HURT YOUR COMPUTER!!!!
NOW JUST CLICK ON "ALWAYS OPEN FILES OF THIS TYPE" AND FOR NOW ON THE LIVE "NCH PLAYER" WILL POP UP ALL THE TIME!! PLAYING CLASSIC SOUL-CLASSIC HIP HOP AND SMOOTH JAZZ PLUS SHORT INTERVIEWS. AND SOON WE WILL HAVE LIVE PODCASTS FROM HERE IN OUR STUDIO IN SEATTLE, WASHINGTON (USA)!!!!
AND LISTEN TO OUR ON DEMAND PODCASTS ALSO. NEW PODCAST COMING SOON! JUST CLICK ON THE "PODCAST" LINK.
ALSO WE WILL BE AT T-MOBILE FIELD DURING THE SEATTLE MARINERS MLB SEASON FOR THE 9TH YEAR IN A ROW CONDUCTING SHORT INTERVIEWS WITH HOME/VISITING PLAYERS!! SPECIAL THANKS TO THE SEATTLE MARINERS! COMING UP SOON INTERVIEWS WITH MARINER PLAYERS TIM BECKHAM AND DEE GORDON!
"One Man's Opinion" by Gordon Curvey
I have been holding back on doing this story but I guess I will do it right now. And that is a story of gambling in sports or just gambling period. Gambling programs on television. I don't care if it is legal or not.
It is still gambling in my mind. And I call it bad news. I call it like being hooked on drugs. What is the difference when folks gamble each and every day.
On baseball, football and basketball games. Hell even hockey games or soccer games. People are gambling on all sports!! And I feel this is a HUGE problem!
There are programs on television like "Lock It In" on Fox Sports and "Daily Wager" on ESPN. And more gambling programs. It is wrong and I am not happy about these programs.
In my VERY strong opinion programs like the two I have mentioned should not be on TV. PERIOD! Why are they on TV folks? Because in my opinion gambling is like being hooked on drugs. Most people take their gambling VERY VERY serious and they win a lot sometimes and not win a lot too.
I did not mention the TV programs that show people playing poker for thousands and thousand of dollars. This is terrible!! Why do I say this is terrible and wrong? Here is why. I had a family member who worked more than thirty years on one job and died with NOTHING IN THE BANK  because of gambling. Family had to buy his casket and pay for his funeral.
This family member for more than 30 years did his eight hours of work every day and then hit a house or apartment or what is called in the hood a after hour place where he and others would do would they do. And that is gambling all night long. And I mean all night long!!
This was a problem with my family and MILLIONS of other families ladies and gentlemen. Because many many times people because of gambling would gamble their paycheck away and babies and children would not have food to fill there stomach. All bills would not get paid like light and water bills and even rent payments. This is a problem.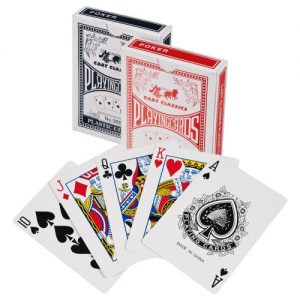 Readers I DO NOT GIVE A DAMN IF THE GAMBLING PROGRAMS ON TELEVISION ARE LEGAL GAMBLING I DO NOT GIVE A DAMN!!! GAMBLING IS GAMBLING!!!
And kids suffer and families suffer. Divorces happen because of gambling. To me this is a problem that is NOT being discussed enough in the media or on social media.
Here is a question readers…WHY? The "Daily Wager" and other gambling programs should be removed from the air as soon as possible on my strong opinion.
Again, a family member of mine died with NOTHING and worked more than THREE DECADES ON ONE JOB!! How did this happen? Because of what I am talking about in this story here on "Music Inner City News Magazine. It is time for citizens to speak up about these terrible gambling shows on TV.
I do not know what kind of ratings these gambling programs get on TV but should advertisers stop running their advertising on these gambling programs? I say HELL YES!!!
Constant gambling is a sickness. There are programs in our communities to help people who are hooked on gambling. I tried to help my family member, I did not work. Did not work at all. But I continued to try and try and try but again nothing worked.
Yes I obtained a lot of "hot" stuff my family member won by gambling like TV's and other nice things but again that did not stop me from trying to help this family member.
So in ending readers, if you care please try to help someone you may know who has a gambling problem. It might help save a family or save a marriage etc. Please try like I tried to help my family member. Give it a shot, it just might work.