ARTICLE FROM hiphollywood.com (Full story click here)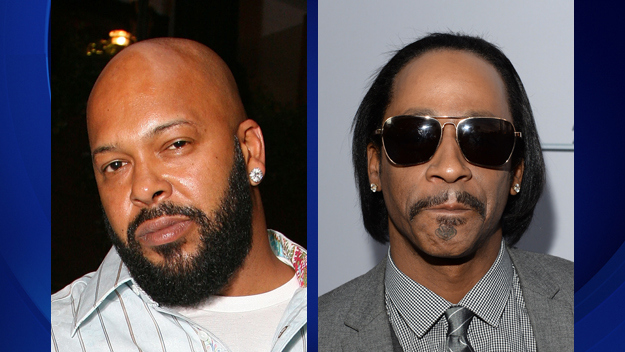 There is one dude I wish the worse for. And that is Suge Knight. I just do not like the dude. He is a big arrogant thug. If you know me I hate the word "thug" but when it comes to Knight I will use this word. He is a thug!
Of course many think he damn sure knows how and why the late great 2pac was killed. If you think Knight does not know who killed Pac, I have a bridge in North Korea for sale! He knows who killed Pac and maybe even Biggie. It is flat out crazy that NO ONE HAS BEEN ARRESTED FOR THE KILLING OF 2PAC, BIGGIE AND JAM MASTER J!! Something is flat out shaky as hell.
I am not to crazy about Katt Williams too who is always getting in trouble. He is a very funny dude and is very talented but he is wasting all his talent by always being in the news for the wrong damn reason. The question is why cats like Katt, Chris Brown and Knight are always in the news for the wrong reasons?
So now their is a report that Williams and Suge were arrested for robbery. Read the story above for details. Of course folks are innocent until found guilty but as far as I am concerned when it comes to Suge Knight he is ALREADY GUILTY!!! I hope he is convicted and is thrown in jail with a quickness. Maybe one day Knight will come out with the truth on who killed 2Pac. All of Pac fans all over the world want the truth.
Gordon Curvey
WATCH "SPORTS INNER CITY TELEVISION" VIA USTREAM TV! Discussing the Seattle Seahawks 30-24 win over the Oakland Raiders plus other topics that includes Clippers owner Steve Ballmer, the new NBA season and our departed Seattle Sonics and a classic hip-hop music video. JUST CLICK THE USTREAM SCREEN ANYTIME 24-7! Watch via your smart phone, tablet, mac or pc!