"One Man's Opinion" by Gordon Curvey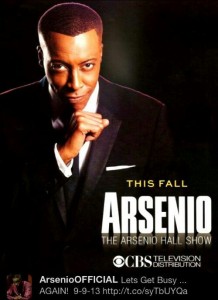 As a TV producer for over twenty-two years I am very glad to see two entertainment vets getting in front camera with their TV talk shows that will air here in the Seattle area starting in September.
Returning to host his talk show again after leaving the "The Arsenio Hall Show" is…..Arsenio Hall and hosting a new talk show is former guest on Seattle's own "Music Inner City TV" is actress/rapper/business lady Queen Latifah. This is great folks and I can't wait until next month to see the new programs.
Of course if you are old enough to know Hall's original program ran from 1989 to 1994. And it was a great program that gave PLENTY of urban artists a national platform to perform their music. I watched the program night after night. Hall made sure African American artists had a chance to perform because they were not invited on "The Tonight Show Starring Johnny Carson" or "David Letterman" or other shows who were on then.
Hell even Presidential candidate Bill Clinton appeared on Arsenio's program and played the sax and the program! Hall even had the Honorable Minister Louis Farrakhan  on his program and many many others who you would NEVER see on Carson.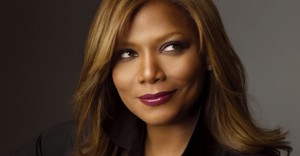 But Arsenio's show was about inclusion not exclusion. That is why it was a very popular program. You saw people from sports, politics and entertainment fields.
Arsenio left the program in 1994 because he was just tired of doing the show. It was NOT THE RATINGS. He had made millions of dollars so he said…I'm gone. Some people say even today Hall is worth about 12 million. Since Arsenio left, their has not been a program like his on TV. Magic Johnson tried. And that might have been the worst program in the history of TV!! Real talk. Magic was great on the court but TERRIBLE as a talk show host!!
Recently comic George Lopez had a talk show on TV that I enjoyed. And he gave a lot of hip-hop/r&b artists a platform to play on national TV like Hall did but it seems the network Lopez was on DID NOT promote his program like they promoted the new Conan talk show and soon "Lopez Tonight" was gone after almost two years. Truly sad.
So let's see how the new "Arsenio Hall" program does starting in September. And we will see how the new "Queen Latifah" talk show will do too also starting in September. As some of you may know, a few years ago I brought Latifah to visit the youth at Seattle's Garfield High School. It was great and the youth really enjoyed seeing the big star at their school in person. It was great to see the smiles on the students faces at Garfield High School.
Latifah is a very well respected entertainer who I am sure can obtain some real big stars and even politicians and sports stars to appear on her new program. Her program I am sure will do well. At least I hope so. Again both programs start in September in all the major markets in America. We will keep you up to date with more information on both new programs.