ARTICLE FROM s2smagazine.com (Full story click here)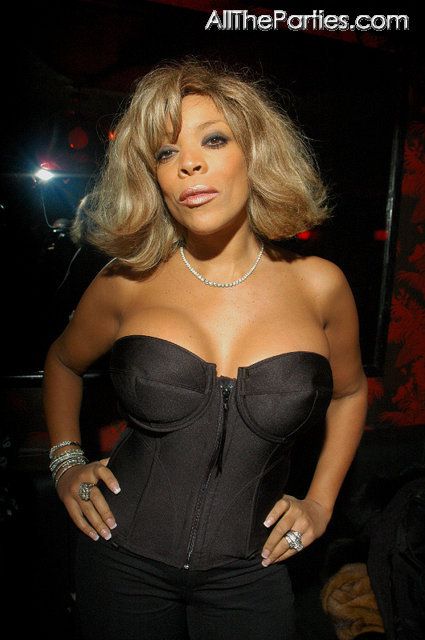 BREAKING NEWS: Beyonce gave birth to a baby and herself and father Jay Z named the little baby girl Ivory Blue.
Readers again I don't like to bash my brothas and sistas here on "Music Inner City News Magazine" but once in awhile I have to give my opinion on a topic. This time it is talk show host Wendy Williams.
She has made a career for herself by putting entertainers on blast first on radio in New York and now a TV talk show host. She thinks she is a expert on relationships because as far as we know her relationship with her husband is solid. But then again she does not talk about love life does she? HELL NO!! Sh talks about everyone else's love life BUT HERS!! But I think she goes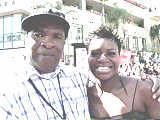 overboard at times.
She went overboard with singer Whitney Houston years ago blasting her on her drug use and her relationship with Bobby Brown and much more including blasting former guest on "M.I.C-TV" the legendary Oprah Winfrey and her friend Gayle King and now she has gave her opinions on singer and another former guest on "M.I.C-TV" Fantasia. (yours truly with Fantasia pic)
Wendy has decided to give her opinions on Fantasia and her relationship with the father of her new baby and how she feels that it was a mistake for Fantasia to mess around with a man who at the time was not divorced his wife In my opinion Wendy went overboard with her opinions on her TV show. Way overboard folks. This is my opinion readers.
But I watched Wendy's program when she blasted Fantasia and I feel she went over the line. Williams acted like she was a expert on Fantasia and her love life. We do not know how Fantasia really thinks. Who in the hell is Wendy to speak on a relationship that she is not in? Yes Fantasia had a reality show that we the viewers could view see what is going on with Fantasia and her love problems including a failed suicide attempt. But we did not see everything going on in her life.
Well I guess if you are a public figure your life is a open door. And maybe Fantasia left the door open when she did the reality show. But Wendy better watch out because if she has a problem in her relationship or does something wrong maybe Whoopi Goldberg or the website Nicole Bitchie and others might come after her! Real talk! Watch out Wendy!   Gordon Curvey
Advertise with "Music Inner City News Magazine" at our VERY low prices on TV/Radio/Online. Call 206-445-3989 or 206-414-6118 or gcurvey@yahoo.cm