ARTICLE FROM yahoo.com (Full story click here)
"One Man's Opinion" by Gordon Curvey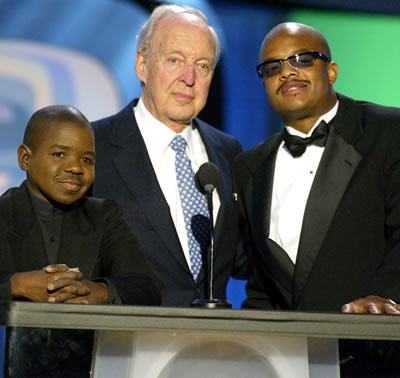 Child actor Gary Coleman died at the young age of 42 in Utah where he was living. Coleman had a lot of health programs growing up as a child and also had other problems.
Gary and Todd Bridges and Dana Plato starred on the show "Different Strokes" back in the day and the show was a big hit and made Coleman a household name. He and Bridges made a big name for themselves when Gary would say to Bridges "What you takin about Willis?"
Coleman had problems with his parents who he thought was spending his money he earned as a child. Of course he could not spend any of the money until he got of age.
It seems the show "Different Strokes" was cursed. Coleman had problems with his health and other problems. Bridges got hooked big time on crack and even sold it and spent time in jail. And Plato had serious drug problems and it took her life with a drug overdose. By the way, her son just recently committed suicide.
Bridges was just on Oprah and other talk shows because he wrote a book on his life as a child actor and his drug problems and other problems he had growing up.
And now Gary Coleman has died at a young age of 42. We at "Music Inner City" say rest in peace Gary and thanks for the laughs you brought our way.
Be sure to listen to "Music Inner City Radio" every Friday night at 10pm in the Seattle area (may be delayed because of games, if so the program will air right after the game) on "Alternative Talk" 1150am KKNW and it streams worldwide at www.1150kknw.com
Past programs can be heard right here!! Just click "podcast" link above. Classic soul, entertainment and sports news and audio casts of "Music Inner City TV".