ARTICLE FROM msn.com (Full story click he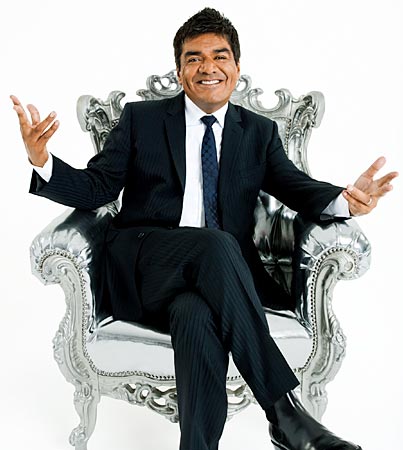 re)
P.S. I checked out comedian George Lopez new talk show this week on TBS and I liked what I saw.
Of course Lopez will have to work on his interviewing skills but hopefully he will get better.
His main thing is being a stand up comic. And one of the best I might say. And of course he had his sitcom on TV for years. So he is trying to do a whole new gig. But I think in time he will be OK. Hopefully better than Leno and Conan and Letterman etc.
I think Letterman does good interviews but the rest of the late night crowd are not good interviewers in my opinion with Leno the worst.
And Lopez is the first Latino fella to have his own talk show on major TV so a big shout out to him. In his first week he had guests like Kobe Bryant, Jamie Foxx and other big stars on the show and many other big stars are lined up in coming days.
I will be writing about comic Monique's new talk show and as well as another comic's new talk show Wanda Skyes. Both of them I have watched and I will give my views on them as well as singer's Brian McKnight's new show which I think is great!!
Good luck to Lopez and I hope his show is a success. G.C.
Log on to "Sports Inner City Online" at www.sportsinnercity.com for urban sports news and issues and more including ESPN "Right Now" for college football, NBA and NFL highlights and more!!
One of only a few urban sports websites on the internet!!