"One Man's Opinion" by Gordon Curvey
As the title of this story says, I really do not like superstar Taylor Swift's music. But as a person, I really like and respect her. Taylor recently played two sold out concerts at Seattle's Lumens Field and it broke a record for the loudest sound coming from a stadium here in Seatle.
Breaking the record when the Seahawks Marshawn Lynch ran for that dynamic TD run a few years ago. If you are a NFL fan and Seahawks fan, the run by Lynch will never be forgotten. I am sure all the "Swifties" at Lumen was very very happy to be their and see Taylor in person. She has been selling out concert after concert after concert on her U.S. tours. But I want to talk about briefly why I like Taylor as a person.
Swift for sure never forgets her millions of fans. She is a great role model for young ladies and not only that a great songwriter. A role model for any color.
Taylor has spoken out about equal rights for all. She is involved with a whole bunch or charities and has put huge smiles on fans faces by making a dream come true to meet their idol in person. No doubt about it. Taylor has not let her "stardom" go to her head. She REALLY cares about her fans and her fans know it.
Recently news out big time about a huge problem with Ticketmaster and tickets to her concert shows all over the United States.
Many fans were unable to purchase tickets to her shows. Swift said "It goes without saying that I'm extremely protective of my fans. It is really difficult for me to trust an outside entity with these relationships and loyalties and excruciating for me to just watch mistakes happen with no recourse."
Also Taylor blamed Ticketmaster for the problems. Saying that there were a lot of problems where people or fans had a hard time getting tickets.
Situation with Ticketmaster was a gigantic problem. It took awhile but the problem with Ticketmaster was fixed and the thousands and thousands of Taylor Swift fans were able to obtain there tickets to the Swift concerts.
The Eras Tour ended in L.A. on Aug 9th after hitting 52 stadiums across the U.S. Check this out readers. ANOTHER situation in which Taylor made her voice heard off the concert stage.
She has taken on Spotify and Apple Music regarding artist pay and has re-recorded her songs to reclaim ownership of her masters. Ladies and gentlemen that is a great move by Taylor!! This is no joke. It really is.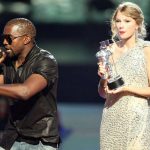 I can go on and on about Taylor. Do you remember when Kanye West stormed the stage at the Grammys after Taylor won a big award. West took the microphone from a scared Swift to say Beyonce should have won the award and not Taylor.
It was a punk move by West. Wrong as two left shoes!! Shout out to Taylor to not let that derail her career at the time. Might of fact she started to REALLY blow up after the West incident.
So I had to type up this story. Yes not a fan of her music BUT I am a fan of Taylor Swift as a superstar who has a long way to go in her career. As I said, she is down to earth and cares about her millions of fans all over the world. I have BIG respect for Taylor Swift.
Comments: gcurvey@yahoo.com or Facebook at facebook.com/gordon.curvey or at X at twitter.com/gcurvey or Instagram at gordoncurvey.