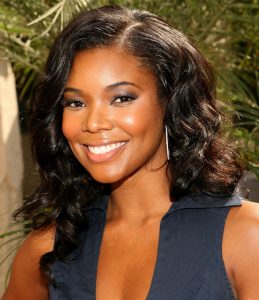 NEW EDITION OF "MUSIC INNER CITY TV" WEBCAST IS NOW STREAMING WORLDWIDE! JUST CLICK THE WEBCAST ABOVE. WATCH VIA YOUR SMARTPHONE, MAC, TABLET OR DESKTOP. GUEST IS A EXCLUSIVE ON ONE ON INTERVIEW VIA SKYPE AUDIO WITH SINGER, HIP-HOP ARTIST, BUSINESS OWNER AND PUBLIC SPEAKER SUGA-T. OF COURSE THE PROGRAM FEATURES HOT HIP-HOP-R&B AND POP MUSIC VIDEOS AND MORE!!
ALSO, NEW EDITION OF "MUSIC INNER CITY: AFTER THE GAME" IS NOW STREAMING WORLDWIDE 24-7 ON DEMAND. VIA YOUR SMARTPHONE, TABLET, MAC OR DESKTOP. COVERING THE NBA, MLB, NFL AND MORE! JUST CLICK THE "SPORTS INNER CITY TV" SCREEN. WILL BE PRODUCING MUCH MORE WEBCASTS COMING UP!! SO MUCH TO TALK ABOUT IN THE SPORTS WORLD!!!
ALSO LISTEN TO "MUSIC INNER CITY RADIO" PODCASTS 24-7 ON DEMAND! Just click the 'PODCAST" LINK ABOVE. 
TO ADVERTISE WITH US FOR $20 TO $60 A MONTH. Call 206-445-3989 or email gcurvey@yahoo.com WE TRY TO BE LEADERS AND NOT FOLLOWERS LADIES AND GENTLEMEN.
"One Man's Opinion" by Gordon Curvey
Hello everyone and hope you are staying well. Yes the coronavirus is still with us big time. At the time I am trying this story around 109,000 people have died from COVID19. Please wear your mask (unlike Trump) and wash your hands.
And thanks for your support. THOUSANDS AND THOUSANDS of visitors from all over the world are coming to our website to read the stories and watch our 24-7 on demand webcasts and listen to our 24-7 on demand podcasts. Unlike others locally, every once in awhile I will take a screen shot to prove to you the traffic this website is obtaining. Other words, not bragging just facts.
Here is some information about actress and activist, beautiful and now former judge on "America's Got Talent," Gabrielle Union and her departure from the TV show. Union filed a discrimination complaint about six months after she was fired from the TV show.
She was fired after only one season. In her complaint, which was filed recently with the California Department of Fair Employment and Housing, Union names NBCUniversal and the programs producers, FremantleMedia and Simon Cowell's Syco. In a statement to Variety, Gabrielle said via her attorney also made a charge against NBC Entertainment head Paul Telegdy, saying he threatened her to keep quiet about whistleblowing.
"When Gabrielle Union informed NBC of racially offensive conduct during the taping of "America's Got Talent," NBC did not stand with her in outrage at acts of racism," said Union's high powered attorney, Bryan Freedman.
"Instead, NBC did not care enough to either promptly investigate Ms. Union complaints or even ask HR to get involved. Rather, NBC stood against her and directed its outrage at Ms. Union for whistleblowing about the racially offensive conduct she experienced while working for NBC on "America's Got Talent," Freedman said.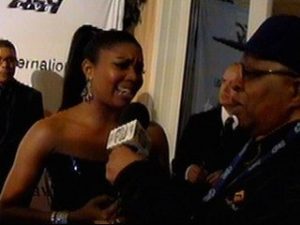 This story is real sad and real deep too. Freedman alleged that Dat Telegdy actually threatened Ms. Union in an attempt to silence her from telling about racist actions that took place on the show. By the way, Gabrielle Union is a former guest on "Music Inner City TV" (pic of myself with Union).
Freedman went on to say "There is no place for this type of racial bullying in the workplace, and it is going to take more than a tweet from NBC to demonstrate that NBC intends to create an environment free from racism." DFEH complaints are often made before a lawsuit and journalist Yashar Ali said Union intends to file a separate lawsuit again Cowell.
Yashar Ali posted a tweet that said "Union was allegedly told a 10 year old black rapper couldn't be picked because they needed a contestant America could get behind.
NBC Universal said "the allegation that anyone involved in this process threatened Ms. Union is categorically untrue. We took Ms. Union's concerns seriously, and engaged an outside investigator who found an overarching culture of diversity on the show. NBC Universal remains committed to creating and inclusive and supportive working environment where people of all backgrounds are treated with respect."
Union recently broke her silence about issues she had during her time on the program as a judge on the competition show. Union said "Coming onto a set and you are literally met with the very definition of a toxic work environment, and it's being carried out by the most powerful person on the production."
She went on to say "I couldn't escape. I ended up staying sick for two months straight. It was a cold that lingered, and turned into bronchitis, because I couldn't shake it. It impacted my voice, which affects my ability to do my job. It was challenging to tend to my illness being made to feel like I'm responsible for my own sickness and it put me in a position from day one where I felt othered. I felt singled out as being difficult, when I'm asking for basic laws to be followed. I want to come to work and be healthy and safe and listened to."
And Union also raised concerns about multiple racially insensitive incidents she witnessed. One including former "Tonight Show" host, comic Jay Leno. When asked about the report that she was told her hairstyles were "too black" for viewers, Union would not comment citing NBCUniversal's on going investigation.
Finally, NBC, Fremanite and Syco released findings from the investigation into Union's departure and said there was no evidence of racial bias or derogatory remarks. Do I believe the findings? The answer is NO!. Because why would a person as intelligent as Union is make stuff up? She has been in the entertainment business for awhile. "America's Got Talent" was not the first TV set or movie set she has been on.
Shout out to Gabrielle Union for standing up and speaking out. Let's see if this situation will hurt her career. We will keep you informed right here on "Music Inner City News Magazine". God bless and again….STAY SAFE AND STAY WELL!!
Comments: gcurvey@yahoo.com