IMPORTANT NEWS: FOR NOW FOR THOSE OF YOU WHO ARE USING GOOGLE AS YOUR BROWSER "NOT SECURE" WILL SHOW NEAR THE ADDRESS BAR. DO NOT WORRY WE ARE SAFE! IF YOUR BROWER IS MOZILLA FIREFOX AND MICROSOFT EDGE OR INTERNET EXPLORER OR OTHER BROWERS YOU WILL NOT SEE "NOT SECURE"!
 JUST CLICK "MIC BROADCAST LINK." A BOX WILL APPEAR AT THE BOTTOM OF THE PAGE. WHEN YOU CLICK ON THE LINK FOR THE FIRST TIME IT WILL SAY "THIS FILE MAY HURT YOUR PC" THIS LINK WILL NOT REPEAT WILL NOT HURT YOUR COMPUTER!!!! SO GRAB YOUR HEADPHONES AND ENJOY THE LIVE STREAM COMING AT YA FROM OUR STUDIO HERE IN SEATTLE, WASHINGTON!!
NOW JUST CLICK ON "ALWAYS OPEN FILES OF THIS TYPE" AND FOR NOW ON THE LIVE "NCH PLAYER" WILL POP UP ALL THE TIME!! PLAYING CLASSIC SOUL-CLASSIC HIP HOP AND SMOOTH JAZZ PLUS SHORT INTERVIEWS. AND SOON WE WILL HAVE LIVE PODCASTS FROM HERE IN OUR STUDIO IN SEATTLE, WASHINGTON (USA)!!!!
AND LISTEN TO OUR ON DEMAND PODCASTS ALSO. NEW PODCAST COMING SOON! JUST CLICK ON THE "PODCAST" LINK.
ALSO WE WILL BE AT T-MOBILE FIELD DURING THE SEATTLE MARINERS MLB SEASON FOR THE 9TH YEAR IN A ROW CONDUCTING SHORT INTERVIEWS WITH HOME/VISITING PLAYERS!! SPECIAL THANKS TO THE SEATTLE MARINERS! COMING UP SOON INTERVIEWS WITH MARINER PLAYERS TIM BECKHAM AND DEE GORDON
ADVERTISE WITH US ON OUR COMCAST XFINITY ON DEMAND/XFINITY X1 PROGRAMS OR RIGHT HERE ONLINE VIA A BANNER OR LINK OR WEB COMMERCIALS ON OUR WEBCASTS AND PODCASTS FOR $10, $20 or $40. CALL US AT 206-445-3989 OR EMAIL US AT gcurvey@yahoo.com!! CALL NOW!!
"One Man's Opinon" by Gordon Curvey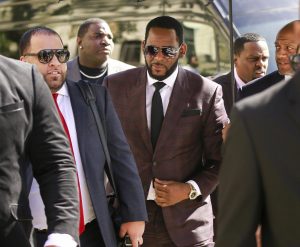 I am trying to understand WHY connections for singer R. Kelly are trying to help him with donations so he can obtain a very good lawyer to help him. WHY readers???
Kelly's team that is already in place has been contacted by both fans and people in the industry to try to help Kelly retain high profile lawyer Tom Mesereau.
It seems Kelly's fans will do anything to help this clown. And now I guess his industry connections will do the same.
Of course Kelly is accused of many sex crimes by the state of Illinois and by the state of get this…Montana. Also word is Kelly might be looking at new charges allegedly committed against young ladies in Detroit and Atlanta.
WHY on god's green earth would this scum of the earth have supporters? I feel strongly that R. Kelly should be charged and convicted of having sex with young girls and sent to the big house for ever. This dude LIED when he says he was not in a tape that MILLIONS saw including myself, having sex with a young girl. HE FLAT OUT LIED!!
Word is their are many more tapes of Kelly taping himself having sex with young girls. Hell ladies and gentlemen, Kelly was in a relationship with a very young Aaliyah when she was 14 or 15 or 16 years old.
Having said that I am sorry to say that Aaliyah also lied about her age in marriage papers. A terrible situation readers and one thing is for sure and that R. Kelly DID have a relationship with a very young Aaliyah. And many others girls and now ladies have said Kelly had sex with them and taped many of them. These are facts.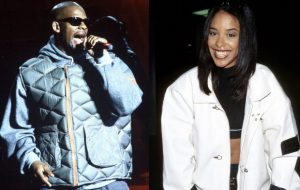 I think Kelly should stay in jail where he is right now and never be let out. He is a monster and I do not give a damn about him being innocent until he is proven guilty. WHEN IT COMES TO R, KELLY THIS IS BS!!
Would be very interesting for me to meet and talk to anyone who want to support R. Kelly.
WHY would they donate money to help a man who obviously is flat out guilty. Is their something wrong mentally with these supporters of R. Kelly? In my opinion they all need a mental exam!!
Happy to know that radio stations have stopped playing songs by R. Kelly. And sorry to say I am happy to know that many radio stations have stopped playing songs by Micheal Jackson too. Because in my strong opinion Jackson was guilty of sleeping with young boys.
Don't give a damn if he did not go to jail for his in my mind…crimes. Something was wrong with MJ and just like something is wrong with Kelly. Both took advantage of young minds in young girls and young boys. Again, these are facts readers!!!
We will see if Kelly obtains enough cash to get the high price lawyer he will need to help him against the many charges against him. Kelly beat the court system years ago and won. I will NEVER understand how and why he won the last court case against him.
Because they had the tapes of Kelly messing around with young girls. Kelly like I said LIED and said it was not him in the videos!! He said it was his brother!!! YEAH RIGHT!!! The jury let him walk!!!!
We will keep you informed on what is happening with R. Kelly. Why? Because this is a story of a famous entertainer who in my opinion used his fame for the wrong reasons. Instead of being famous and making good music and doing great things in the community like say John Legend. Kelly used his fame and money the wrong way.
I hope R. Kelly will stay in jail until he dies. Because what he did was flat out wrong. Hell the dude had a wife and has children ladies and gentlemen!!! WTF!!!!