"One Man's Opinion" by Gordon Curvey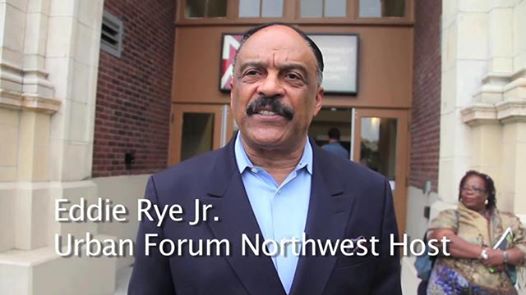 I have been waiting to write this story because I have a rep in the area of being a "whiner" But I cannot hold back any longer folks. The icing on the cake for myself writing this piece is what happened when it comes to the recent Usher concert here in Seattle.
I asked a long time friend of mine to go to the Usher concert to write a review of the concert for me to talk about here on my site. Maybe three paragraphs or so. I got him in the concert for free. So this friend got in the concert and went on to NOT write a review of the concert I got him in for free. So in reality he got to see a FREE CONCERT ON THE BACK OF YOURS TRULY.
This is the most recent situation with my African American people as a businessman that is negative. This month is my 24th year of producing "Music Inner City Television" We are the ONLY program of it's type on Comcast-Xfinity On-Demand that is locally produced.  On the air 24 hours a day basically without the financial support of African American artists and business people. It is truly sad readers.
Here is another story of negativity. As I have said "Music Inner City Television" is having a 24 year birthday this month and their are THREE radio shows hosted by African Americans in the Seattle area. One on the Ztwins, one hosted by my childhood friend Eddie Rye on KKNW and one hosted by James Gore also on KKNW. I have not been a guest on none of the programs to discuss my long history of my program. Nor have I been invited to be on J. Moore's radio program on KUBE93. I have know Mr. Rye and his family since I was five years old because the Ryes home was right around the corner from mine in the Madrona area when I grew up.
Eddie's family Brenda and Sally and Jackie and Jerry and Tony and the late Mr. Rye and Mrs Rye are like family to me and every time I see Eddie's daughter Angela on CNN and MSNBC I feel very happy. I have known her since she was a child.
I have asked to be a guest on Eddie Rye's program and though a friend of his Haywood Evans, Eddie goes back to a incident about three or four years ago where I spoke out about folks being in the "trenches" in working with inner city kids at a press conference at a local church.
Mr. Rye I learned though Mr. Evans has refused to allow me on his radio show because of that. Even if I did some You Tube work for Eddie, he has refused to allow me on his radio show but he has had folks on who cannot hold my jock. His actions towards me is childish for a man of his age.
Mr. Frank P. Burrow is the host of a morning talk show on the Ztwins radio stations in the Seattle area. I respect Frank because he has been in broadcasting more than 50 years and is a real nice dude. The station is owned by Mr. Chris H. Bennett. I had a TERRIBLE fire in 2005 and Chris helped me THAT NIGHT and bought me hundreds of dollars of equipment at Fry's to help keep my TV show going on the air. I will FOR EVER let me repeat FOR EVER be grateful to Chris for the help he gave me in my fire in which I lost every thing. VERY grateful to Chris Bennett.
Having said that I have never been a guest on the daily morning talk show on the Ztwins. I have never been given a reason WHY readers other than "Music Inner City is competition to the Ztwins"   The answer is just no all the time I ask Frank. I have a TREMENDOUS  story to tell listeners about having a dream like Dr. King and I have made most of my dreams come true. Not money wise but the legends I have interviewed is UNREAL. Stevie Wonder, James Brown, Al Green, Ernie Isley, Quincy Jones, George Duke, Big Daddy Kane, Smokey Robinson, Micheal Jordan, Phil Jackson, Ike Turner, Rick James, Chaka Khan, Run DMC and many more.
Plus I never gave up after having this fire and the loss of my right lung due to a rare form of pneumonia in 2011. I hung in their and kept my TV program on the air with very little support.
Finally readers, to the point above. While my African American brothas REFUSE to invite me on their radio shows,  the white man will allow me on their media. For instance their is a sports show called "Northwest Sports Tonight" hosted by my friend Paul Silvi who is the sports director of KING5 TV station here in the Seattle area.
Paul of course is white. I have been a guest on "NWST" at least FIVE OR SIX TIMES OVER THE YEARS! I just pick up the phone or email or tweet Paul and ask him if I can come down to the KING5 studios to tape a segment and talk about the Seahawks or other sports topics and Paul says no problem ALL THE TIME!! But again my African American folks tell me NO as a guest on their programs.
I am trying to figure out why this happens. I have much more to say coming up soon so stay tuned. This is not "whining" readers!! These are facts. If any of you have any feedback please send me your views. email  gcurvey@yahoo.com   Facebook  www.face.com/gordon.curvey   Twitter   www.twitter.com  Phone  206-445-3989  When you respond please let me know what city or country your are in.  And thanks for your support!!