ARTICLE FROM chicagonow.com (Full story click here)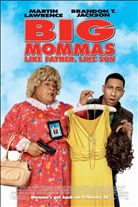 I am TIRED of Martin Lawrence running after the big $$ and putting out buffoon acting movies like "Big Mama's House-Like Father Like Son" I think it is a damn shame. Does Lawrence realize that this character is a put down to the African American community? African American older ladies?
I was watching the Monique Show the other day and as soon as she introduced Martin, I grabbed my remote and went to another channel. I did not want to hear him building up this stupid movie. It seems Lawrence does not care. He just wants the big payday!!
So you have the Big Mama character and the Tyler Perry character of Madea. Another huge black lady acting like a buffoon in Tyler's movies. What the hell is going
on readers? We can do better than that. I hope Tyler will NEVER make another Madea movie. But guess what? He will because his Madea movies rake in big $$.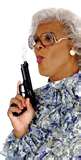 In one of my earlier stories I am complaining about the lack of African Americans being nominated for awards at the Oscars and Golden Globes etc. Well with stupid acting movies with Lawrence and Tyler acting like buffoons, one thing for sure Tyler and Lawrence will not get a Oscar soon for those characters. You can bet your bottom $$ on that!!!!!
Next I am going to give my opinions on the program "Housewife's Of Atlanta"
Gordon Curvey
If you are in Washington state please grab your remote for Comcast On Demand and watch Seattle's own "Music Inner City TV" 24 hours a day. Just go to "get local" and then "around the sound" and enjoy three to four programs anytime you want.
Future programs/guests include a exclusive interview with Seattle native and ex NFL star Eric Metcalf and much more that includes underground music videos you don't see on MTV, VH1, BET, FUSE and other video outlets.