MUSIC INNER CITY TV AND SPORTS INNER CITY TV/COMCAST XINITY ON DEMAND/XFINITY X1/24-7/ALL WEST COAST MARKETS/WASHINGTON STATE-OREGON AND CALIFORNIA. ON COMCAST XFINITY ON DEMAND GO TO "GET LOCAL"AND THEN "INNER CITY TV." AND FOR XFINITY X1 GO TO "XFINITY SERVICES" AND THEN "GET LOCAL" AND THEN THE "INNER CITY TV" FOLDER.
AND NOW HUGE NEWS!! YOU CAN NOW WATCH OUR COMCAST XFINITY ON DEMAND/XFINITY X1 PROGRAM RIGHT HERE!! 24-7 ON DEMAND!! JUST CLICK THE CAMCORDER AREA ABOVE ANYTIME WORLDWIDE!! VIEW VIA YOUR SMARTPHONE, TABLET, MAC, IPHONE OR DESKTOP!!
WE START OFF OUR COVERAGE WITH COMMENTS FROM THE FIRST WEEK OF SEAHAWKS TRAINING CAMP AT THE VMAC IN RENTON, WASHINGTON. HC PETE CARROLL, BOBBY WAGNER AND MORE DISCUSS THE FIRST FEW DAYS OF TRAINING CAMP. WE WILL HAVE MORE DETAILED INFORMATION OF COURSE DURING THE SEASON ON EVERY SEAHAWK GAME!
UNLIKE A FEW OTHERS AROUND HERE, "SPORTS INNER CITY TV" AND MY BIG BROTHER PROGRAM "MUSIC INNER CITY TV" ARE LEGIMATE MEDIA!! NATIONALLY KNOW AND RESPECTED!! MORE THAN 30 YEARS IN THE GAME!!!
WE WILL HAVE POST GAME INTERVIEWS FROM LUMAN FIELD HERE IN SEATTLE AND ON THE ROAD DURING THE SEASON. OF COURSE A VERY SPECIAL THANK YOU TO THE SEATTLE SEAHAWKS!!!
PLUS WATCH HOURS AND HOURS OF "MUSIC INNER CITY TV" AND "SPORTS INNER CITY TV" WEBCASTS RIGHT HERE!! A SPINOFF OF OUR COMCAST XFINITY ON DEMAND-XFINITY X1 PROGRAMS/WASHINGTON STATE-OREGON AND CALIFORNIA!! OUR WEBCASTS ARE 24-7 ON DEMAND. JUST CLICK THE "TELEVISION LINK" GRAB YOUR HEADPHONES OR EARBUDS AND ENJOY!!
ALSO, WATCH NEW EDITIONS OF "SPORTS INNER CITY: AFTER THE GAME" IS NOW STREAMING WORLDWIDE 24-7 ON DEMAND. VIA YOUR SMARTPHONE, TABLET, MAC OR DESKTOP. COVERING THE NBA, MLB, NFL AND MORE! JUST CLICK THE "SPORTS INNER CITY TV" SCREEN. WILL BE PRODUCING MUCH MORE WEBCASTS COMING UP!! SO MUCH TO TALK ABOUT IN THE SPORTS WORLD!!!
ALSO LISTEN TO "MUSIC INNER CITY RADIO" PODCASTS 24-7 ON DEMAND! Just click the 'PODCAST" LINK ABOVE.
TO ADVERTISE WITH US FOR $20 TO $60 A MONTH. Call 206-445-3989 or email gcurvey@yahoo.com WE TRY TO BE LEADERS AND NOT FOLLOWERS LADIES AND GENTLEMEN. ADVERTISE WITH US AND OBTAIN MONTHS AND MONTHS OF EXPOSURE!!! ON TV AND HERE ONLINE. HOPE TO HEAR FROM YOU!!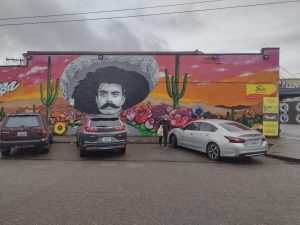 "One Man's Opinion" by Gordon Curvey
Thanks everyone who support what I am trying to do with my media over the years. I produce "Music Inner City TV" and "Sports Inner City TV" and I produce webcasts and podcasts with the same name.
I am shocked at the visitors and viewers here at "Music Inner City News Magazine" and it makes me very happy for sure. Because I have not really promoted my media like I should. When I really start to promote like I should my viewers and readers and listeners will jump up big time!!
Having said all that readers, I am very disappointed at the lack of unity among the so called African American community of the Seattle area. It seems as a whole it is every "N" for themselves among so called African Americans. Too many tremendous egos the "I gotta get mine, you get yours" mentality. Plus in my case when it comes to the media, their is a few followers of yours truly. Guys who I know who have jumped in the field of video.
Yes I cannot stop them and I do not own video production in the Seattle area among so called African Americans, these are facts readers. Folks are going to do what they want to do. Two of the followers are "Converge Media" and "Rainier Ave Radio" The owners of these media outlets, I know and they have not asked me to do a interview to discuss my more than 30 years in the media. Both outlets have different programs. When it comes to "Rainier Ave Radio" this so called "radio station" has MANY MANY programs. Truth be told I have never seen anything like "Rainier Ave Radio" ladies and gentlemen. This "so called" community station which is online, has a million programs!
The owner says "anyone" can come on board and have their own program. They also do high school games in basketball and football and get this….even high school baseball!! I am not joking!! High school baseball! OMG is all I can say. This is unreal!!
The owner of Converge Media got hella media coverage during the CHOP situation when George Floyd was killed and for sure he was on KING TV and KOMO TV and KIRO TV and Fox TV here in the Seattle area because he was always there in the Capital Hill area of Seattle covering the protests etc.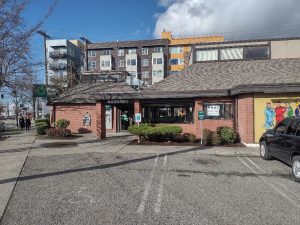 Like I said, the owners of the two media outlets have decided not to invite me on as a guest. Oh well, so be it. Hell Tony Benton who runs "Rainier Ave Radio" has called me really bad names in emails to me. And said my media is not important. LIKE HIS IS!! Give me a break!!
Benton and I have always not clashed. Cannot get along at all. He started his media because he lost out in obtaining a low power FM radio station here in the Rainier Valley. SEED won rights for station which by the way is right downstairs in the building where I have had a apartment for over 13 years.
Benton was so upset at not getting the low power radio station that for three days he and his crew stood in front of new KVUR station with megaphones shouting. Keep in mind, their is FOUR big apartment building here and these folks held a protest with a megaphone!!
Anyway folks, let me get back as to why I am writing this article. I see East and West Africans and of course Native Americans and Asians, have tremendous unity in their community.
They network, they pool their money. And then they open up a small business all up and down Rainier Ave South and MLK Jr. Way South here in Seattle. Small mall after small mall full of businesses. And of course, the Asians have Little Saigon/International District. (pic of Asian owned bank on Beacon Hill in Seattle to the right)
I work on Beacon Hill in Seattle. When I drive to and from work, I see Asian and Mexican-American businesses and East/West Africans businesses too. Guess what readers? I see ZERO African American owned businesses! ZERO! (pic of Mexican-American owned grocery story on Beacon Hill above bank pic)
Mexican-Americans run a gas station-small grocery story (great tasting catfish), they also have a grocery story for Mexican-American products and the Asians have a bank and other shops/stores. Again, African Americans? Nothing. Heck in the Central Area of Seattle, their used to be plenty of small mom and pop stores, now guess what? Their is ZERO African American owned mom and pop stores!! Unreal readers!!
It seems a lot of folks want to buy $5,000 rims for a 1998 Buick instead of banking the money, and network with other African Americans and open different kind of businesses just like the other races. Why is it gentrification seems not to bother West/East Africans and other races but it hurts African Americans? Why is it that African Americans seem to not have unity and togetherness like other races? Why is it that their seems to be a lot of followers and even haters of me?
When I see other races having a lot of small businesses and malls I wonder to myself why we as African Americans do not have the same. ZERO little malls full of African American businesses. One for sure since I started my media in late 1990, I have to remember I started when hardly no one was doing podcasts and webcasts online when it came to African Americans in the Northwest. I am a OG for damn sure!! So you might as well say everyone is a follower of your truly.
Dealing with haters has been very very hard on me. I get real down and even depressed. But god has been good to me and god has allowed my TV shows to air 24-7 in all west coast markets of Comcast Xfinity On Demand and Xfinity X1. Of course it has been very hard to obtain advertisers, but I am always keeping hope alive. For sure I cannot let guys like Tony Benton  get me down.
The guy called me a gutta name. But I have to keep my eye on the prize. Because I have to remember, I AM A LEADER AND TONY AND OMARI ARE FOLLOWERS!!  So as a whole, their is a reason why my African American brothas and sistas as a whole seem to not want to network and work together in the Seattle area.
With god's I have to keep my spirits up and do not let depression get me down and thank god for the viewers and listeners and readers I have. And try my best to stay on the grind!! God will help me along the way!!
Comments: gcurvey@yahoo.com