IT I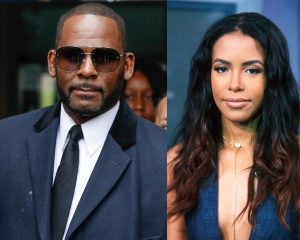 S TIME FOR OUR SEATTLE SEAHAWKS COVERAGE SPORTS FAN! JUST CLICK THE "SPORTS INNER CITY TV" SCREEN 24-7 ON DEMAND. WATCH VIA YOUR SMARTPHONE, TABLET, MAC, IPHONE OR DESKTOP.
WE START OFF OUR COVERAGE WITH COMMENTS FROM THE FIRST WEEK OF SEAHAWKS TRAINING CAMP AT THE VMAC IN RENTON, WASHINGTON. HC PETE CARROLL, BOBBY WAGNER AND MORE DISCUSS THE FIRST FEW DAYS OF TRAINING CAMP. WE WILL HAVE MORE DETAILED INFORMATION OF COURSE DURING THE SEASON ON EVERY SEAHAWK GAME!
UNLIKE A FEW OTHERS AROUND HERE, "SPORTS INNER CITY TV" AND MY BIG BROTHER PROGRAM "MUSIC INNER CITY TV" ARE LEGIMATE MEDIA!! NATIONALLY KNOW AND RESPECTED!! MORE THAN 30 YEARS IN THE GAME!!!
WE WILL HAVE POST GAME INTERVIEWS FROM LUMAN FIELD HERE IN SEATTLE AND ON THE ROAD DURING THE SEASON. OF COURSE A VERY SPECIAL THANK YOU TO THE SEATTLE SEAHAWKS!!!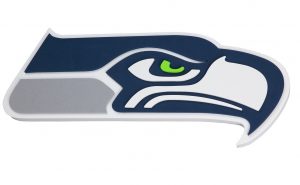 WATCH OUR "MUSIC INNER CITY TV"/"SPORTS INNER CITY TV" PROGRAMS RIGHT HERE STREAMING AS A WEBCAST A DAY AFTER IT HITS THE COMCAST XFINITY ON DEMAND/XFINITY X1/WASHINGTON STATE-OREGON AND CALIFORNIA AIRWAVES 24-7!! SO NOW FOR THOSE OF YOU WHO DO NOT HAVE COMCAST YOU CAN NOW VIEW OUR PROGRAMS AS SOON AS THEY AIR ON TV!!! JUST CLICK THE LINK WITH THE CAMCORDER PIC AND ENJOY WORLDWIDE!!
PLUS WATCH HOURS AND HOURS OF "MUSIC INNER CITY TV" AND "SPORTS INNER CITY TV" WEBCASTS RIGHT HERE!! A SPINOFF OF OUR COMCAST XFINITY ON DEMAND-XFINITY X1 PROGRAMS/WASHINGTON STATE-OREGON AND CALIFORNIA!! OUR WEBCASTS ARE 24-7 ON DEMAND. JUST CLICK THE "TELEVISION LINK" GRAB YOUR HEADPHONES OR EARBUDS AND ENJOY!!
ALSO, WATCH NEW EDITIONS OF "SPORTS INNER CITY: AFTER THE GAME" IS NOW STREAMING WORLDWIDE 24-7 ON DEMAND. VIA YOUR SMARTPHONE, TABLET, MAC OR DESKTOP. COVERING THE NBA, MLB, NFL AND MORE! JUST CLICK THE "SPORTS INNER CITY TV" SCREEN. WILL BE PRODUCING MUCH MORE WEBCASTS COMING UP!! SO MUCH TO TALK ABOUT IN THE SPORTS WORLD!!!
ALSO LISTEN TO "MUSIC INNER CITY RADIO" PODCASTS 24-7 ON DEMAND! Just click the 'PODCAST" LINK ABOVE.
TO ADVERTISE WITH US FOR $20 TO $60 A MONTH. Call 206-445-3989 or email gcurvey@yahoo.com WE TRY TO BE LEADERS AND NOT FOLLOWERS LADIES AND GENTLEMEN. ADVERTISE WITH US AND OBTAIN MONTHS AND MONTHS OF EXPOSURE!!! ON TV AND HERE ONLINE. HOPE TO HEAR FROM YOU!!
"One Man's Opinion" by Gordon Curvey
Ladies and gentlemen, I have been keeping up with the daily activities from the case against singer R.Kelly. What I read is flat out terrible. Flat out wrong. Except for one issue for which I will touch on in a sec.
I remember back in 2002 or 2003 when I got a call from a friend about the R. Kelly sex tape that was all over the internet at that time. So I downloaded it. I WATCHED IT ONLY ONCE!! It was one of the worst few minutes of video I have EVER EVER SEEN!! Watched it ONCE and deleted the video!!!
Will not discuss here what I saw. If you have seen the R. Kelly sex tape with the I think a under age female, then you know what I am talking about. What made me and millions of others upset is Kelly said it was not him in the tape doing TERRIBLE things to this female. Or having the female doing TERRIBLE things to him.
For Kelly to say that was not him in the sex tape was the biggest lie ever told!!! IT WAS R. KELLY IN THAT SEX TAPE READERS!!! For sure!!!! Anyone who saw it, knows it to be true!!
The word is by watching the R. Kelly documentary on TV and by now watching what is going on in the case that is going on in court back east, their is PLENTY of video of R. Kelly with young females. Kelly liked to tape many of his situations with young females. DUDE IS A SICK MAN!!
I am reading what females are saying about the events at Kelly's studio in Chicago and what Kelly did to the females and it is shocking. Flat out shocking!!
Locking females up. Females had to ask Kelly to use the bathroom or take a shower. Kelly giving his phone number to guys working with him to young females who want a chance to make it in the music industry. BUT when they do get together with Kelly at his studio, it is not about helping young females to fulfill their dreams as a artist!!
It was about satisfying Kelly's SICK sexual demands. I read that Kelly made young females do all kind of things to Kelly and made them watch when Kelly is doing things to other females!! SAY WHAT?
Let's talk about the late Aaliyah. Some of you know she was a former guest on my TV show "Music Inner City TV" in late 2000 from Key Arena here in Seattle. I did not have a interview set up with her. She was with R. Kelly who I also did not have a interview did with at the concert. I had a interview the late Heavy D.
But I saw Aaliyah backstage with her Uncle. I learned that her Uncle was on the road everywhere with Aaliyah since they learned about her dealing with a man much older than she was in R. Kelly.
I told Aaliyah and her Uncle that I have a TV show and I have played all of videos since she started singing and putting out music videos. She asked her Uncle to do the interview and he said it was OK. She Aaliyah and I did a real good interview. She was so nice and down to earth.
Sorry to say, I lost the interview along with MANY MANY other interviews with legends like James Brown, Stevie Wonder, Rick James, Ike Turner, Chaka Khan, Dionne Warwick, Salt N Pepa, Run DMC and more including Micheal Jordan in a TERRIBLE fire I had in 2005 here in South Seattle. I did save a blurry pic of myself and Aaliyah and a blurry pic of myself and MJ.
So I do have one memory of my time with "Baby Girl." Anyway as many of you know, the empty headed Kelly MARRIED a 15 YEAR OLD AALIYAH!! He was 27 at the time. Record show Aaliyah did not tell the truth on the marriage license. She said she was 18.
My question has ALWAYS been, WHERE WAS AALIYAH'S FAMILY WHEN SHE MARRIED KELLY? I just have not and will not understand that!!!!!
But it did happen. There has been rumors that Aaliyah got pregnant and got a abortion. Crazy stories out and about about Kelly and the late singer. One story that has came out during the case against Kelly is one of Kelly's security walked in and saw Kelly giving oral sex to Aaliyah. WTF!!!!!
Hell some say Kelly first met Aaliyah when she was 13 readers!!! THIS IS CRAZY!!! There is story after story regarding Kelly and young females. Now let's talk about this.
And this VERY VERY important readers. I do not know how many of you feel about this. One thing that is being talked about in the R. Kelly case is some of these females telling stories about Kelly and sex with Kelly etc, LIED ABOUT THEIR AGE!!
Some of these females told Kelly and his people that they were 18 and they were not. Some were 14 or 15 or 16 or 17 years old. THAT IS NOT GOOD. Well it is good for Kelly's camp. Because Kelley's lawyers can say these females were gold diggers. Trying to lie about their age to get into Kelly's camp.
I am NOT trying to be on Kelly's side. Oh no I am not!! BUT if these young ladies lied about their age to try to get Kelly's help to get a recording contract, THIS IS FLAT OUT WRONG!!
On the other side, Kelly is wrong for allegedly rather they are 18 or 15 take advantage of his stardom to have sex with these young ladies. Taping sex acts. YES TAPING SEX ACTS like I saw on the tape I mentioned earlier. This is a sick man who has a very serious problem for which in my opinion he will be found guilty in the end.
Kelly has other charges pending after this case too. I saw that yesterday at the time I am typing this article the prosecution has rested. So soon, this first case against R. Kelly will end in a decision by a jury.
It seems Kelly brother is a joke. Now he is saying that all these young females was telling the truth about his brother. That they were not golddiggers trying to use Kelly to get into the music industry. And that his brother needs some type of intervention to help him.
Now he is saying something very very different. He is saying these ladies are lying against his brother. SAY WHAT LADIES AND GENTLEMEN?
Give me a break!! In my opinion, in the end, R. Kelly is guilty. I say this knowing that he DID try to marry a underage Aaliyah. That is a fact!! He was 27, she was allegedly 15!! Something is very very wrong with R. Kelly. Everything has caught up with Kelly when it comes to him and underage girls.
Years and years in jail is what Kelly is looking at. I do not think he can survive in jail if he is facing decades in jail & this is a fact. He will try to commit suicide.
Stories are that R. Kelly had a very rough childhood that led to him wanting to deal with underage girls. Guess what readers? TOTAL BS!! There is NO EXCUSE! NONE! R. Kelly made a choice to mess young girls instead of ladies his own age. Kelly FOR SURE dealt with ladies his age.
A lady he also married after Aaliyah was his age. But she had to leave Kelly when she found about all the young girls he was dealing with while on the road doing shows.
His ex wife stayed with Kelly until enough was enough. She told her story on the documentary on Kelly. She told story after story that she found out about. Kelly and his ex had children too. Can you imagine how Kelly's children feel about their father and all the TERRIBLE stories? TRULY TRULY SAD!!
In ending this first story on the R. Kelly situation, I have not played any songs by Michael Jackson on my media since I saw that documentary on MJ and he said their is nothing wrong with sleeping with young boys etc. And I have not played any music by R. Kelly on my media too. That will continue!!
Comments: gcurvey@yahoo.com