PLEASE DONATE TO OUR MEDIA VIA PAY PAL! Our email is gcurvey@yahoo.com Just click here to donate
 NEW EDITION OF "MUSIC INNER CITY TV" WEBCAST IS NOW STREAMING WORLDWIDE! JUST CLICK THE WEBCAST ABOVE. WATCH VIA YOUR SMARTPHONE, MAC, TABLET OR DESKTOP. GUEST IS SINGER SYDNEY EGGLESTON FROM HER HOME IN FOR AWAY GERMANY. OF COURSE THE PROGRAM FEATURES HOT HIP-HOP-R&B AND POP MUSIC VIDEOS AND MORE!!
ALSO, NEW EDITION OF "SPORTS INNER CITY: AFTER THE GAME" IS NOW STREAMING WORLDWIDE 24-7 ON DEMAND. VIA YOUR SMARTPHONE, TABLET, MAC OR DESKTOP. COVERING THE NBA, MLB, NFL AND MORE! JUST CLICK THE "SPORTS INNER CITY TV" SCREEN. WILL BE PRODUCING MUCH MORE WEBCASTS COMING UP!! SO MUCH TO TALK ABOUT IN THE SPORTS WORLD!!!
ALSO LISTEN TO "MUSIC INNER CITY RADIO" PODCASTS 24-7 ON DEMAND! Just click the 'PODCAST" LINK ABOVE. 
TO ADVERTISE WITH US FOR $20 TO $60 A MONTH. Call 206-445-3989 or email gcurvey@yahoo.com WE TRY TO BE LEADERS AND NOT FOLLOWERS LADIES AND GENTLEMEN
"One Man's Opinion" by Gordon Curvey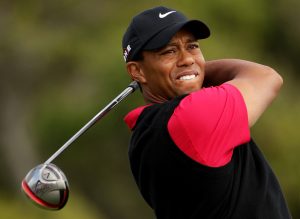 I was thinking about the next story for here on "Music Inner City News Magazine" and I said to myself I will talk about a story I have wanted to discuss for a long time.
This story is about the icon Tiger Woods. A man who is almost a billionaire. A man who has changed to the game of golf. Where much more money is around for players in the PGA. Tiger is a person who was about three years old when he appeared on a Bob Hope TV program with his late dad Earl Woods.
The world was finding out about a almost baby and how good he might be playing the game of golf. He grew up getting better and better. Went to Stanford and helped the school win events. The rest is history as they say.
Then of course he turned pro and basically dominated the PGA Tour. Players did not want to play with Tiger on the tour because he was so damn good. He won event after event and made millions and millions of dollars. In sports, people can get so well known, you know them just by one name. Kobe, Shaq, Ali and more. We know him as Tiger.
Sorry to say we also know Tiger was a man who did not want to be called a African American. His late dad was a African American and his mom is Asian.
Back in the day, after he won his first Masters title, he appeared on former guest on "Music Inner City TV," Oprah TV show. Tiger did not want to be called a African American. He called himself "a Cabinasian" a mix of caucasian, , native american and asian. EXCUSE ME. How can he call himself a caucasian or a native american?
Ladies and gentlemen, TIGER WOODS IS A AMERICAN AMERICAN…PERIOD! I wonder what Tiger checks on applications? Does he check being white and a native american and black and asian?
Since Tiger was been a superstar, I have NEVER seen Tiger with a African American lady he is dating or even married too. Rumor was he dated model Tyra Banks for a little while, but that's it. It has been white lady after white lady after white lady. Yes, Woods can of course date who he wants to but here is a question.
Does Tiger have a problem with being a African American? Does he have a problem with black ladies? The answer is of course yes. Tiger is a white fella with a black face. These are facts.
The only thing I have seen of Tiger "being or acting" like a black man is a pic I found with Tiger and Snoop Dogg and that has been about it. Have not seen Tiger around African Americans in the inner city or a community center of a African American church and more.
By the way when the former #1 golfer in the world was sleeping at the wheel of his Benz a few years ago in Jupiter, Florida, he was charged with driving under the influence of drugs or alcohol. The police saw him as the famous Tiger Woods, a black man. Not a white man. The police did not give a damn if Woods was a man who was the #1 golfer in the world for 281 weeks.
Did not give a damn if he has MANY MANY PGA titles and majors wins. The police saw him as a impaired black man who got caught sleeping in his car.
Readers I wish I knew how Tiger's late dad Earl talked to his boy Tiger about being a black man. Did Tiger grew up to reject the African American community? I say yes. Have you seen Woods at the NAACP Image Awards or the BET Awards or other African American events?
Readers, at least another former guest on "Music Inner City TV" the great Michael Jordan has woke up lately since the murder by police of George Floyd. Many was saying where is MJ and his thoughts on Floyd's murder?
Jordan is donating millions and millions to help inner city organizations and is speaking out on issues too. I am so happy to see this happening readers because MJ was SILENT for years and years. Well not anymore. The silent African American sports legend is Tiger Woods. The question is why?
Another African American sports legend who is silent is big Shaq. I will be doing a story on him very soon. I will say this about Shaq and Tiger. It seems they are afraid to speak out because of the advertising companies who are paying them big money. Not going to lie readers, as a black man I am very disappointed in Tiger. and Shaq.
Young guys like Pat Mahomes and even our Seahawks QB and former guest on "Music Inner City TV" Russell Wilson do PLENTY of commercials BUT they also donate big dollars to African American organizations and speak out on the police killing of black men.
He is 45 years old and worth near a BILLION dollars just like MJ. He can do so much more if he wanted to. Yes the Tiger Wood Foundation does great things. Woods has PGA events where the event donates big dollars to his foundation. Like I said that is great.
But as I have said in this story, in my strong opinion Tiger Woods can do so much more as black man. Heck why not have a African American caddie?
It seems because of Tiger, the purses have increased BIG TIME. YES Tiger is the main reason PGA players can afford to fly in Lear Jets from event to event and stay in the best hotels. And rent the best cars while they are in the city of a PGA event. All PGA players should thank Tiger Woods.
A caddie under Woods can make some very good money. Tiger has not had a black caddie since the start of his PGA career. The question in my mind is why? Why is it Tiger cannot hire a black caddie? Hell white players on the PGA Tour are not hiring black caddies. So why not Tiger hire a black person as his caddie!! It should happen.
As a black man, I will be very very happy if I FINALLY see Tiger donating to the NAACP or to Black Lives Matter or to a new organization that helps just African American kids learn the game of golf. There is more African American organizations that Tiger can help too. Like I said, MJ has found black organizations to help with his dollars.
In my mind, I am wondering if Tiger is bringing up his kids to know ANYTHING about the African American culture or lifestyle. Or is he bringing them up to be black, Asian, white and native american."
Shout out to Jordan and his donations to African American organizations AND speaking up about the killing of black folks by the police. I wish Tiger Woods would do the same. I wish Tiger can FINALLY realize he is a AFRICAN AMERICAN AND EMBRACE BEING A AFRICAN AMERICAN. And stop running away from being a real black man.
Comments: gcurvey@yahoo.com or facebook.com/gordon.curvey or twitter.com/gcurvey