NEW EDITION OF "MUSIC INNER CITY TV" WEBCAST IS NOW STREAMING WORLDWIDE! JUST CLICK THE WEBCAST ABOVE. WATCH VIA YOUR SMARTPHONE, MAC, TABLET OR DESKTOP. GUEST IS SINGER SYDNEY EGGLESTON FROM HER HOME IN FOR AWAY GERMANY. OF COURSE THE PROGRAM FEATURES HOT HIP-HOP-R&B AND POP MUSIC VIDEOS AND MORE!!
ALSO, NEW EDITION OF "SPORTS INNER CITY: AFTER THE GAME" IS NOW STREAMING WORLDWIDE 24-7 ON DEMAND. VIA YOUR SMARTPHONE, TABLET, MAC OR DESKTOP. COVERING THE NBA, MLB, NFL AND MORE! JUST CLICK THE "SPORTS INNER CITY TV" SCREEN. WILL BE PRODUCING MUCH MORE WEBCASTS COMING UP!! SO MUCH TO TALK ABOUT IN THE SPORTS WORLD!!!
ALSO LISTEN TO "MUSIC INNER CITY RADIO" PODCASTS 24-7 ON DEMAND! Just click the 'PODCAST" LINK ABOVE. 
TO ADVERTISE WITH US FOR $20 TO $60 A MONTH. Call 206-445-3989 or email gcurvey@yahoo.com WE TRY TO BE LEADERS AND NOT FOLLOWERS LADIES AND GENTLEMEN.
"One Man's Opinion" by Gordon Curvey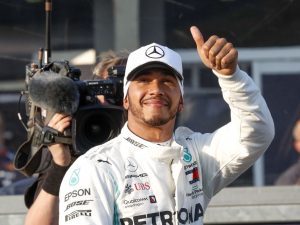 I have decided to do a story of a man who has dominated a sport that is not really known here in United States but is huge overseas. His name is Lewis Hamilton. Hamilton is a six time champion of Formula One racing. Of course Formula One is mainly a sport that takes place overseas.
Hamilton is the only black driver in F1 history. He is dominating F1 racing. When he doesn't win a race. people are shocked. I do not watch F1 racing unless Hamilton is near the lead or leading a race. Just like I do not watch the PGA unless Tiger Woods in near the lead or winning. That is just the way it is folks. It makes me feel proud as a black person to see a black person near the lead or leading a sport dominated by white faces.
We here in the United States do not know to much about F1 racing of know much about Lewis Hamilton. But overseas he is very popular. Hamilton was born in Stevenage, United Kingdom. He is 35 years old. H currently drives for the Mercedes-AMG Petronas Formula One team.
Lewis is one of the greatest F1 drivers in the sport of all time. He is in second place in all time wins. He won his first world F1 title in 2008. Of course being the first black driver to win such a title and he has not looked back since.
Winning race after race. By the way, he started racing at age 8. He won the British Kart title when he was 10. Three years later Lewis was signed to the McLaren and Mercedes Young Driver Support Programme. He was given the support and backing he needed to train and develop his racing skills.
And at 15 he became the youngest ever driver to be ranked #1 in the sport. In 2003 he won the British Formula Renault race series championship by winning 10 of the 15 races. Wow! He competed in the Formula Three Euroseries championship. He won the title in 2005 and 2006.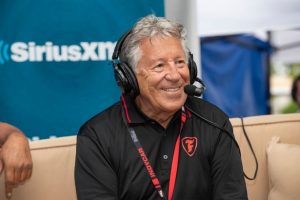 I can go on and on about what has made Lewis Hamilton a dominating figure in F1 racing and racing period. But here is something Lewis is doing off the race track. He is speaking out on race/racism and I am proud to see him taking a stand readers. Hamilton recently hit back at racing legend Mario Andretti after the legendary Andretti accused Lewis of being "militant" and also ?pretentious" in his stance against racism since the murder of George Floyd here in the states.
Mario also mentioned that Lewis is "creating a program that does not exist." How can Mario make such a comment? In my opinion he does not have a clue! Hamilton has been vocal in his support of Black Lives Matter movement and criticized the sport of F1 for its "rushed and disorganized anti-racism protest.
Andretti thinks Lewis has gone too far in pushing the message. Mario told a Chilean newspaper recently that "There's a place to express your opinions."
He also said "What happened in NASCAR with Bubba Wallace became bigger than it should be." Wallace, one of a few African American drivers in NASCAR recently found a noose in his car stable. When asked about Lewis Hamilton's efforts to keep the issue at the forefront of conversation, Andretti said "It's the same thing. I have a lot of respect for Lewis, but why become a militant? He's always been accepted and he's earned everyone's respect."
Mario even said the "I have black friends" card!! Well of course Lewis had to respond to Mario's views. He said "This is disappointing but unfortunately a reality that some of the older generation who still have a voice today cannot get out of their own way and acknowledge there is a problem. Again, this is plain ignorance but that will not stop me from continuing to push for change."
Oh yeah, Hamilton can just shut up and win races and count his money, buy another big car or a another boat, or house but Lewis cares about the treatment of black people overseas and here in the U.S.
Here is a point to make. I wonder if Andretti bothered to call Lewis to talk to him before he went public on his views on Hamilton? Here is the answer, no he did not. What does Mario know about racism as a black man? He knows absolutely nothing readers. I wonder has Mario talked to Bubba Wallace also? The answer again is no.
I am so happy to see high profile multi millionaire sports stars like Lewis, Lebron, Curry, Kaepernick, and many many more speak up on how black lives matter. Also ladies in the WNBA and African American MLB players are also speaking up (which I am shocked).
As a sports fan, I hope Hamilton will jump over to Indy Car racing. The sport can use a huge name like Lewis. A six time and it looks like seven time F1 World Champion. It will draw huge ratings for the Indy Car circuit for sure!!
Comment: gcurvey@yahoo.com