IMPORTANT NEWS: WATCH OUR EXCLUSIVE ONE ON ONE INTERVIEW WITH SEATTLE SEAHAWKS QB RUSSELL WILSON RIGHT HERE!
JUST CLICK THE "TELEVISION SHOW" LINK ABOVE. THE WEBCAST IS 24-7 DEMAND/WATCH VIA YOUR SMARTPHONE, TABLET, MAC OR DESKTOP!! HOME PAGE MAIN WEBCAST FEATURES A ONE ON ONE INTERVIEW WITH SEATTLE MARINERS PLAYER JP CRAWFORD FROM T-MOBILE PARK IN SEATTLE, WASHINGTON.
FOR NOW FOR THOSE OF YOU WHO ARE USING GOOGLE AS YOUR BROWSER "NOT SECURE" WILL SHOW NEAR THE ADDRESS BAR. DO NOT WORRY WE ARE SAFE! IF YOUR BROWER IS MOZILLA FIREFOX AND MICROSOFT EDGE OR INTERNET EXPLORER OR OTHER BROWERS YOU WILL NOT SEE "NOT SECURE"!
JUST CLICK "MIC BROADCAST LINK." A BOX WILL APPEAR AT THE BOTTOM OF THE PAGE. WHEN YOU CLICK ON THE LINK FOR THE FIRST TIME IT WILL SAY "THIS FILE MAY HURT YOUR PC" THIS LINK WILL NOT REPEAT WILL NOT HURT YOUR COMPUTER!!!!
SO GRAB YOUR HEADPHONES AND ENJOY THE LIVE STREAM COMING AT YA FROM OUR STUDIO HERE IN SEATTLE, WASHINGTON!!
JUST CLICK ON "ALWAYS OPEN FILES OF THIS TYPE" AND FOR NOW ON THE LIVE "NCH PLAYER" WILL POP UP ALL THE TIME!! PLAYING CLASSIC SOUL-CLASSIC HIP HOP AND SMOOTH JAZZ PLUS SHORT INTERVIEWS. AND SOON WE WILL HAVE LIVE PODCASTS FROM HERE IN OUR STUDIO IN SEATTLE, WASHINGTON (USA)!!!!
AND LISTEN TO OUR ON DEMAND PODCASTS ALSO. NEW PODCAST COMING SOON! JUST CLICK ON THE "PODCAST" LINK.
ADVERTISE WITH US ON OUR COMCAST XFINITY ON DEMAND/XFINITY X1 PROGRAMS OR RIGHT HERE ONLINE VIA A BANNER OR LINK OR WEB COMMERCIALS ON OUR WEBCASTS AND PODCASTS FOR $10, $20 or $40. CALL US AT 206-445-3989 OR EMAIL US AT gcurvey@yahoo.com!! CALL NOW!!
"One Man's Opinion" by Gordon Curvey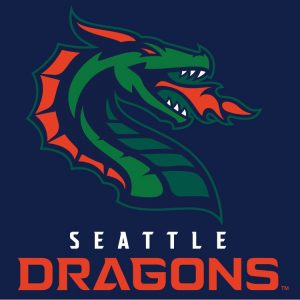 Yes I am a sports junky. My favorite sports in order are the NBA, NFL, boxing, college football and basketball and MLB. MLB has a lot of work to do. It is just to slow of a game to watch and something needs to be done about this. A 20 second pitching clock is needed badly.
As a sports fan and a member of the Seattle sports media, I covered the first home game of the Seattle Dragons or the XFL. A new football (American football) league. It was the Dragon's second game. It was held at the home of our Seattle Seahawks, Century Link Field. There was about 30,000 football fans in attendance. I think one of if not be the biggest home crowd so far in the XFL short history. The crowd was a typical Century Link football crowd. At times booing, and in the second half, many times cheering.
I was in the press room with other Seattle and Tampa Bay sports media. I was their with a member of the "Sports Inner City" team, Theo Hall aka "Mr. Network. By the way, Theo owns a semi-pro football team called the Wenatchee Valley Skyhawks. I will be doing a story on them soon.
The Dragons beat the Tampa Bay Vipers 17-9. Let's keep it real sports fans. In watching the game, you quickly found out this. The players in the XFL in reality were not good enough to make a NFL team. Stars in college but not good enough to make a NFL roster. One thing that has stood out is some of the new rules of the XFL. For instance microphones putting out sound on the TV broadcasts of the head coaches calling plays on the sidelines.
Myself I am not feeling this. Soon you will read reports that someone watching at home or elsewhere will get the plays and relay the plays somehow to a team. This could happen in today's tech world ladies and gentlemen. It really could.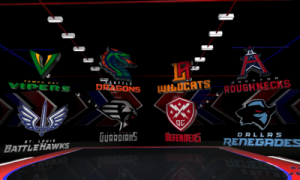 One thing I like is the kickoffs in the XFL where players on offense and defense cannot move until the kicker kicks the ball. I think the NFL will pick this rule up soon. And their are other rules I like and dislike in the new XFL. Anyway back to the game between the Dragons and Vipers. Let's keep it real, the QB play in the XFL has not been very good. Including with the Seattle Dragons QB Brandon Silvers. He threw some terrible passes in my opinion and others in the media opinion. The Vipers OB also threw some just terrible passes. Real talk.
The Dragons head coach, former Seahawks QB Jim Zorn cannot be happy with the QB play so far in the season where at the time I am typing this the team is 1-1. The first half of the game was all D and no O. There was plenty of sacks and passes were thrown that made me say "Who was this QB throwing to?"
Tampa Bay was without there starting QB, Aaron Murray. They played Taylor Cornelius and Quinton Flowers at QB. The Dragons Silvers finished the game a poor 7-19 for 91 yards. The game picked up in the second half as far as excitement. The crowd at Century Link started to sound like a typical Seahawks crowd. Very loud. Waving there Seattle Dragons towels that was given to everyone when they came to the game.
Myself and others wondered why didn't Zorn put in backup B.J. Daniels. But Zorn decided not to for some reason. But to again keep it real, Silvers did hit Keenan Reynolds for a 68 yard TD and the crowd went crazy at Century Link!
So as I said, the second half had more excitement. But still one thing that has stood out so far in the entire league is the poor play at QB. But then again sports fans, we have to realize that these players as I said earlier in the story, were stars in college but are not good enough at this time to make a NFL roster. Now some may open a few GMs eyes in the NFL and they may want to sign a few XFL players to join their NFL roster.
BUT the XFL has said the NFL CANNOT touch a player in the XFL during the season. So that ends that right? But readers yes I am a media member but I am a sports junky and it was just big time fun to be at Century Link to cover the first home game of the Dragons. And also remember this. The tickets for XFL games are VERY VERY LOW!! At prices fans can finally attend a ticket for a football game at Century Link. THAT IS A GOOD THING!!
Myself and Theo Hall will be at all home games of the Dragons and of course will discuss the games. Next time via our "Sports Inner City Radio" podcasts or "Sports Inner City TV" webcasts on our website "Music Inner City News Magazine" www.musicinnercity.com SPECIAL THANKS TO THEO HALL AND THE SEATTLE DRAGONS FOR THEIR SUPPORT!!