IMPORTANT NEWS: WATCH OUR EXCLUSIVE ONE ON ONE INTERVIEW WITH SEATTLE SEAHAWKS QB RUSSELL WILSON RIGHT HERE!
JUST CLICK THE "TELEVISION SHOW" LINK ABOVE. THE WEBCAST IS 24-7 DEMAND/WATCH VIA YOUR SMARTPHONE, TABLET, MAC OR DESKTOP!! HOME PAGE MAIN WEBCAST FEATURES A ONE ON ONE INTERVIEW WITH SEATTLE MARINERS PLAYER JP CRAWFORD FROM T-MOBILE PARK IN SEATTLE, WASHINGTON.
FOR NOW FOR THOSE OF YOU WHO ARE USING GOOGLE AS YOUR BROWSER "NOT SECURE" WILL SHOW NEAR THE ADDRESS BAR. DO NOT WORRY WE ARE SAFE! IF YOUR BROWER IS MOZILLA FIREFOX AND MICROSOFT EDGE OR INTERNET EXPLORER OR OTHER BROWERS YOU WILL NOT SEE "NOT SECURE"!
 JUST CLICK "MIC BROADCAST LINK." A BOX WILL APPEAR AT THE BOTTOM OF THE PAGE. WHEN YOU CLICK ON THE LINK FOR THE FIRST TIME IT WILL SAY "THIS FILE MAY HURT YOUR PC" THIS LINK WILL NOT REPEAT WILL NOT HURT YOUR COMPUTER!!!! SO GRAB YOUR HEADPHONES AND ENJOY THE LIVE STREAM COMING AT YA FROM OUR STUDIO HERE IN SEATTLE, WASHINGTON!!
NOW JUST CLICK ON "ALWAYS OPEN FILES OF THIS TYPE" AND FOR NOW ON THE LIVE "NCH PLAYER" WILL POP UP ALL THE TIME!! PLAYING CLASSIC SOUL-CLASSIC HIP HOP AND SMOOTH JAZZ PLUS SHORT INTERVIEWS. AND SOON WE WILL HAVE LIVE PODCASTS FROM HERE IN OUR STUDIO IN SEATTLE, WASHINGTON (USA)!!!!
AND LISTEN TO OUR ON DEMAND PODCASTS ALSO. NEW PODCAST COMING SOON! JUST CLICK ON THE "PODCAST" LINK.
ADVERTISE WITH US ON OUR COMCAST XFINITY ON DEMAND/XFINITY X1 PROGRAMS OR RIGHT HERE ONLINE VIA A BANNER OR LINK OR WEB COMMERCIALS ON OUR WEBCASTS AND PODCASTS FOR $10, $20 or $40. CALL US AT 206-445-3989 OR EMAIL US AT gcurvey@yahoo.com!! CALL NOW!!
"One Man's Opinion" by Gordon Curvey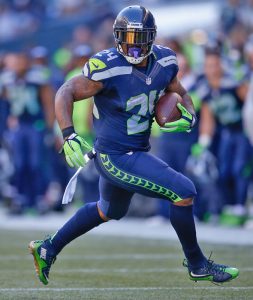 Sports fans something happened today that put a smile on my kind of a sad holiday face. Yes the holiday's again has me down in spirits. Just not happy about the holiday's. Not being tight with certain members of my family.
Rather if it mine fault or other family members fault, something happened a few years ago at a family holiday dinner and that certain family members did not know I saw. I saw it and since then because I was so badly hurt I have not wanted to be around my family at the holidays.
This year at the holidays I am again feeling down in spirits but something happened in the world of sports that put a smile on my face. And that is the return of "Beastmode" running back Marshawn Lynch to play again with the Seattle Seahawks. As a sports fan I am very very happy.
Lynch is a REAL dude! From the "hood" of East Oakland in Cali. Some folks change when they get rich and become famous. But not Marshawn. He has kept the "hood" in him. He has refused to change.
If you have a problem with Beastmode, he does not give a damn! He was not going to change who he is. Marshawn Lynch from East Oakland. This is why Marshawn Lynch is highly respected in the African American communities here in the U.S. and is highly respected with people of color worldwide.
Seattle has had guys who stayed real. Never changed their personality. Guys like "The Glove" Gary Payton, "The Reign Man" and my friend Shawn Kemp and Lynch.
As NFL fans of all colors know, Beastmode first made a name in the NFL as a running back with the Buffalo Bills. Then he became a Seahawk and soon he became a superstar running back. One of the hardest running back EVER in the history of the NFL. MANY MANY plays where Lynch dragged defensive players five to ten yards trying to bring Lynch down! Myself and all fans would say DAMN when is this dude going down!!
The Seahawks became a team to watch by NFL fans with Lynch, QB and recent guest on "Music Inner City TV", Russell Wilson, the LOB defense, Doug Baldwin and others.
And as we all know, the Seahawks went to the Super Bowl two years in a row, winning one and of course it should have been two IF a play was called for Beastmode to run for a TD from the 1 yard line. Enough said on that play.
Beastmode as I said earlier became a superstar in sports. Doing plenty of commercials/marketing of products on TV and online and in magazines and newspapers. He did all this WITHOUT changing who he is…a dude from East Oakland, California. He was keeping it real!
Of course Lynch left the Seahawks and played for his hometown Oakland Raiders. But when he left the Seahawks, their was a void left. Seattle has plenty of sports stars in it's past. Payton, Kemp, Largent, Griffey Jr, Wilkens and others. Except of Grif Jr, in my opinion no one became a massive star in sports from Seattle like Lynch. Well I guess it is Grif Jr and Beastmode.
When Lynch left the Raiders, he never officially retired from the NFL. And he made plenty of visits here in Seattle to visit the Vmac where the Seahawks practice and of course to check on his business affairs. His "Beastmode" brand.
If you know about Marshawn you knew that he did not spend a lot of his money he earned in the NFL. He saved his money and because a businessman and he kept people thinking he might return to the NFL. Well to make a long story short, Marshawn Lynch is coming back to Seattle and continue his Hall Of Fame worthy career.
With the injuries to Seahawks running backs in Carson and Penny and Posise, the heading into the playoffs the Seahawks needed two running backs.
Word and rumors started to spread that at 33, Marshawn Lynch was flying up to Seattle to meet with the Seahawks and maybe take a physical. Well Lynch made it here to Seattle, and signed on to play for a city that will never forget the historic runs he made as a Seahawk.
As I type this, their is excitement in the air for us sports fans here in Seattle. Yes the Seahawks currently has a big problem with the O line. Duane Brown is out. Brown is a very good player and a team leader. Yes Chris Carson had a real good year. Many runs he made, it reminded fans of Marshawn.
Many many times, Russell Wilson has been sacked. It is amazing Russ gets up from some of the hard hits he takes and might of fact I brought that up to Russ when I interviewed him.
So now Marshawn and also newly signed Robert Turbin who played for the Seahawks for three years have to try to run behind a very inconsistent offensive line. Lynch most likely will only play no more than 15 to 20 plays against the 49ers. So I hope Seahawk fans do not get their hopes up. Our O line is a problem sports fans.
But truth be told, just hearing that Beastmode is back with the Seahawks makes me happy. Like I said it puts a smile on my sad holiday face.
When I listened to local sports radio, some callers said bringing Lynch back is a memory from the past sort of thing and it will not make a difference because of Lynch having not played in over a year and also with Marshawn being 33 years old which is "old" for a running back in the NFL. Let's if Beastmode is "old" when he returns to the Hawks.
Thanks to the Seattle Seahawks for their support of my media and thanks for bringing Marshawn Lynch back for some "unfinished business."