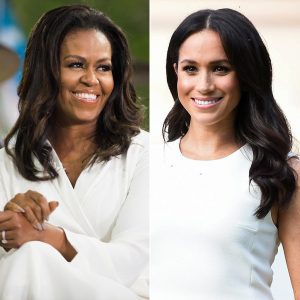 IMPORTANT NEWS: WATCH OUR EXCLUSIVE ONE ON ONE INTERVIEW WITH SEATTLE SEAHAWKS QB RUSSELL WILSON RIGHT HERE!
JUST CLICK THE MAIN SCREEN ABOVE. VIEW VIA SMARTPHONE, TABLET, MAC OR PC 24-7 ON-DEMAND.
FOR NOW FOR THOSE OF YOU WHO ARE USING GOOGLE AS YOUR BROWSER "NOT SECURE" WILL SHOW NEAR THE ADDRESS BAR. DO NOT WORRY WE ARE SAFE! IF YOUR BROWER IS MOZILLA FIREFOX AND MICROSOFT EDGE OR INTERNET EXPLORER OR OTHER BROWERS YOU WILL NOT SEE "NOT SECURE"!
 JUST CLICK "MIC BROADCAST LINK." A BOX WILL APPEAR AT THE BOTTOM OF THE PAGE. WHEN YOU CLICK ON THE LINK FOR THE FIRST TIME IT WILL SAY "THIS FILE MAY HURT YOUR PC" THIS LINK WILL NOT REPEAT WILL NOT HURT YOUR COMPUTER!!!! SO GRAB YOUR HEADPHONES AND ENJOY THE LIVE STREAM COMING AT YA FROM OUR STUDIO HERE IN SEATTLE, WASHINGTON!!
NOW JUST CLICK ON "ALWAYS OPEN FILES OF THIS TYPE" AND FOR NOW ON THE LIVE "NCH PLAYER" WILL POP UP ALL THE TIME!! PLAYING CLASSIC SOUL-CLASSIC HIP HOP AND SMOOTH JAZZ PLUS SHORT INTERVIEWS. AND SOON WE WILL HAVE LIVE PODCASTS FROM HERE IN OUR STUDIO IN SEATTLE, WASHINGTON (USA)!!!!
AND LISTEN TO OUR ON DEMAND PODCASTS ALSO. NEW PODCAST COMING SOON! JUST CLICK ON THE "PODCAST" LINK.
ALSO WE WILL BE AT T-MOBILE FIELD DURING THE SEATTLE MARINERS MLB SEASON FOR THE 9TH YEAR IN A ROW CONDUCTING SHORT INTERVIEWS WITH HOME/VISITING PLAYERS!! SPECIAL THANKS TO THE SEATTLE MARINERS! COMING UP SOON INTERVIEWS WITH MARINER PLAYERS TIM BECKHAM AND DEE GORDON
ADVERTISE WITH US ON OUR COMCAST XFINITY ON DEMAND/XFINITY X1 PROGRAMS OR RIGHT HERE ONLINE VIA A BANNER OR LINK OR WEB COMMERCIALS ON OUR WEBCASTS AND PODCASTS FOR $10, $20 or $40. CALL US AT 206-445-3989 OR EMAIL US AT gcurvey@yahoo.com!! CALL NOW!!
(IMPORTANT PRINCE HARRY/MAGHAN MARKLE NEWS UPDATE: (CLICK HERE)
"One Man's Opinion" by Gordon Curvey
As always I go online to look for interesting stories for visitors like you to read about. So this is what I think is a very interesting story regarding Former First Lady Michelle Obama and the Duchess Of Sussex Meghan Markle. Two beautiful ladies.
In a recent post on Instagram, Michelle said Markle is a "thoughtful leader who is breaking the mold and making our world better for it. Whether meeting with our Obama Foundation Leaders or helping girls around the world seek the education they deserve, she is an inspiration to so many."
Currently as I type this, the duchess and Prince Harry are on a 10-day royal tour of South Africa and they have their baby Archie Harrison Mountbatten-Windsor with them of course.
Meghan also recently interviewed Mrs. Obama for the September issue of "British Vogue". In the interview Michelle talked about motherhood and much more.
She said, "Being a mother has been a masterclass in letting go. Motherhood has taught me that, most of the time, my job is to give them the space to explore and develop into the people they want to be. Not who I want them to be or who I wish I was at that age, but who they are, deep inside."
Michelle also said in the article "Like me, Meghan, probably never dreamt she'd have a life like this." And that has to be the truth ladies and gentlemen. Do you think Michelle thought as a little girl that she would be married to a man in Barack Obama who would become the President of The United States?
Do you think Meghan thought as a little girl that she would marry Prince Harry and become a member of the Royal Family over in England? IN BOTH CASES HELL NO!!
Also Obama said "I spent the first few months in the White House mainly worrying about my daughters, making sure they were off to a good start in school and making new friends before I launched into any more ambitious work. I think it's OK. it's good, even to do that."
Readers, sorry to say but I have also saw information online that Markle has ran into racism since she married Prince Harry. As you know, she is half black. That really means she is a black lady.
If you a educated person, you knew this would be the case. People overseas were in disbelief and many still are, that Harry would marry a black lady. Now they have their baby son. And most likely they will have more children in the future. How will they be treated when they grow up?
In my opinion as a person who really does not follow a lot what is going on with the Royal Couple, I do see that she is doing a great job as being the Duchess Of Sussex.
I hope that people over in England will stop being angry with Harry. He married a beautiful lady who he loves big time who just happens to be a black lady. As long as Harry is happy and Markle is happy and the Queen is happy that should be all that matters right readers?