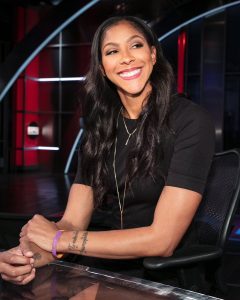 IMPORTANT NEWS: WATCH OUR EXCLUSIVE ONE ON ONE INTERVIEW WITH SEATTLE SEAHAWKS QB RUSSELL WILSON RIGHT HERE!
JUST CLICK THE MAIN SCREEN ABOVE. VIEW VIA SMARTPHONE, TABLET, MAC OR PC 24-7 ON-DEMAND.
FOR NOW FOR THOSE OF YOU WHO ARE USING GOOGLE AS YOUR BROWSER "NOT SECURE" WILL SHOW NEAR THE ADDRESS BAR. DO NOT WORRY WE ARE SAFE! IF YOUR BROWER IS MOZILLA FIREFOX AND MICROSOFT EDGE OR INTERNET EXPLORER OR OTHER BROWERS YOU WILL NOT SEE "NOT SECURE"!
 JUST CLICK "MIC BROADCAST LINK." A BOX WILL APPEAR AT THE BOTTOM OF THE PAGE. WHEN YOU CLICK ON THE LINK FOR THE FIRST TIME IT WILL SAY "THIS FILE MAY HURT YOUR PC" THIS LINK WILL NOT REPEAT WILL NOT HURT YOUR COMPUTER!!!! SO GRAB YOUR HEADPHONES AND ENJOY THE LIVE STREAM COMING AT YA FROM OUR STUDIO HERE IN SEATTLE, WASHINGTON!!
NOW JUST CLICK ON "ALWAYS OPEN FILES OF THIS TYPE" AND FOR NOW ON THE LIVE "NCH PLAYER" WILL POP UP ALL THE TIME!! PLAYING CLASSIC SOUL-CLASSIC HIP HOP AND SMOOTH JAZZ PLUS SHORT INTERVIEWS. AND SOON WE WILL HAVE LIVE PODCASTS FROM HERE IN OUR STUDIO IN SEATTLE, WASHINGTON (USA)!!!!
AND LISTEN TO OUR ON DEMAND PODCASTS ALSO. NEW PODCAST COMING SOON! JUST CLICK ON THE "PODCAST" LINK.
ALSO WE WILL BE AT T-MOBILE FIELD DURING THE SEATTLE MARINERS MLB SEASON FOR THE 9TH YEAR IN A ROW CONDUCTING SHORT INTERVIEWS WITH HOME/VISITING PLAYERS!! SPECIAL THANKS TO THE SEATTLE MARINERS! COMING UP SOON INTERVIEWS WITH MARINER PLAYERS TIM BECKHAM AND DEE GORDON
ADVERTISE WITH US ON OUR COMCAST XFINITY ON DEMAND/XFINITY X1 PROGRAMS OR RIGHT HERE ONLINE VIA A BANNER OR LINK OR WEB COMMERCIALS ON OUR WEBCASTS AND PODCASTS FOR $10, $20 or $40. CALL US AT 206-445-3989 OR EMAIL US AT gcurvey@yahoo.com!! CALL NOW!!
"One Man's Opinion" by Gordon Curvey
The person I will be discussing on this article is a person I have grown to highly respect. On the basketball courts of the WNBA and now in broadcasting.
Candace Parker is one the greatest ladies basketball players of all time. A for sure first ballot Hall Of Fame member. Parker was the #1 pick in the WNBA Draft in 2008. She was picked by the Los Angeles Sparks a team she still is playing with.
He was of course a star player at the University Of Tennessee where she led the Lady Vols to back to back NCAA Championships in 2007 and 2008.
During the 2008-09 WNBA season, Candace became the first lady player to earn WNBA MVP and Rookie of the Year honors in the same season. And in 2016, Parker led the L.A. Sparks to a WNBA title, in which she was named WNBA Finals MVP. Not only that, she was named WNBA All Star Game MVP in 2013. And also has been elected to six All-WNBA teams and five All-Star teams.
Want more sports fans? Parker also led Team USA Ladies team to back to back Olympic gold models in 2008 and 2012. Wow what a career and she is still a major force for the Sparks!!
And now Candace is making plans for her post career after she is finished playing. If you have watched her on TNT and NBA TV and the NCAA Tournament, you already know Parker is very very good as a lady talking hoops. I really enjoy her big time knowledge of the game I love so much…basketball.
Parker has reached a multiyear extension with Turner Sports and will continue making contributions as a analyst and also a commentator for the NBA on TNT, NBA TV and the NCAA Tournament.
Candace will also co-host a new podcast with Kristen Ledlow. Parker joined Turner Sports for the 2018-19 NBA season and the 2019 NCAA Division 1 Men's Basketball Championship. She will be a important part of TNT's NBA coverage, mostly as a studio analyst for the network's Tuesday night telecasts.
"I'm so excited to be returning to Turner Sports to work alongside the best teammates in the world," said Parker. She went on to say "I look forward to building on my experiences and learning, working, growing and most importantly, laughing, while covering a game that I love dearly."
"Candace has quickly become a standout voice for our NBA and NCAA coverage and we're thrilled for her return in this expanded role," said Tara August, SVP, Talent Services and Special Projects, Turner Sports/Bleacher Report.
As a NBA junky I look forward to watching Parker's coverage during the basketball season because as I have said, she really knows the game of basketball. This is for sure.