IMPORTANT NEWS: FOR NOW FOR THOSE OF YOU WHO ARE USING GOOGLE AS YOUR BROWSER "NOT SECURE" WILL SHOW NEAR THE ADDRESS BAR. DO NOT WORRY WE ARE SAFE! IF YOUR BROWER IS MOZILLA FIREFOX AND MICROSOFT EDGE OR INTERNET EXPLORER OR OTHER BROWERS YOU WILL NOT SEE "NOT SECURE"!
FOR OUR LIVE "MUSIC INNER CITY RADIO" STREAM, JUST HIT THE LINK RIGHT UNDER OUR "SPORTS INNER CITY TV" SCREEN. IT USES THE ADOBE FLASH PLAYER. YOU CAN DOWNLOAD THE PLAYER HERE
OR JUST CLICK "MIC BROADCAST LINK." A BOX WILL APPEAR AT THE BOTTOM OF THE PAGE. WHEN YOU CLICK ON THE LINK FOR THE FIRST TIME IT WILL SAY "THIS FILE MAY HURT YOUR PC" THIS LINK WILL NOT REPEAT WILL NOT HURT YOUR COMPUTER!!!! SO GRAB YOUR HEADPHONES AND ENJOY THE LIVE STREAM COMING AT YA FROM OUR STUDIO HERE IN SEATTLE, WASHINGTON!!
NOW JUST CLICK ON "ALWAYS OPEN FILES OF THIS TYPE" AND FOR NOW ON THE LIVE "NCH PLAYER" WILL POP UP ALL THE TIME!! PLAYING CLASSIC SOUL-CLASSIC HIP HOP AND SMOOTH JAZZ PLUS SHORT INTERVIEWS. AND SOON WE WILL HAVE LIVE PODCASTS FROM HERE IN OUR STUDIO IN SEATTLE, WASHINGTON (USA)!!!!
AND LISTEN TO OUR ON DEMAND PODCASTS ALSO. NEW PODCAST COMING SOON! JUST CLICK ON THE "PODCAST" LINK.
ALSO WE WILL BE AT T-MOBILE FIELD DURING THE SEATTLE MARINERS MLB SEASON FOR THE 9TH YEAR IN A ROW CONDUCTING SHORT INTERVIEWS WITH HOME/VISITING PLAYERS!! SPECIAL THANKS TO THE SEATTLE MARINERS! COMING UP SOON INTERVIEWS WITH MARINER PLAYERS TIM BECKHAM AND DEE GORDON
ADVERTISE WITH US ON OUR COMCAST XFINITY ON DEMAND/XFINITY X1 PROGRAMS OR RIGHT HERE ONLINE VIA A BANNER OR LINK OR WEB COMMERCIALS ON OUR WEBCASTS AND PODCASTS FOR $10, $20 or $40. CALL US AT 206-445-3989 OR EMAIL US AT gcurvey@yahoo.com!! CALL NOW!!
"One Man's Opinion" by Gordon Curvey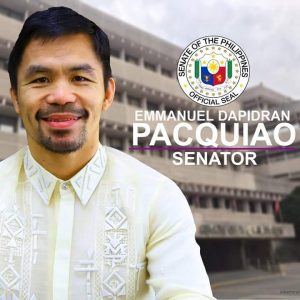 Hope all of you are well. I take one day at a time. Thanks for everyone for reading my story on depression. Will be reading more the topic right here soon because I have more to discuss.
Anyway, as you many of you know I am a tremendous sports fan. I love watching sports and talking about sports here on my website. And I love the sport of boxing.
YES ladies and gentlemen boxing is a very very dangerous sport and to prove this a boxer named Maxim Dadashev died as a result of brain injuries he suffered during a 11th round TKO loss to Subriel Matias. Truly a sad story. Prayers go out to his family.
Boxers know that boxing is a dangerous sport. Of course many boxers start boxing when they are very young. For sure young kids in Mexico and other countries start boxing as early as eight years old.
If you make it to the point of championship fights, a boxer can make millions of dollars. Of course in my opinion, their is TOO MANY BELTS TO BE HAD. Something has to be done about this. Titles need to unified to have one title holder not three of four title holders.
Two fighters that have made millions of dollars are Manny Pacquiao and Floyd Mayweather. Money Mayweather is worth about $700 million. And Pacman is not near that but he has made MILLION AND MILLIONS OF DOLLARS.
Manny by the way donated $50 MILLION TO HURRICANE HARVEY VICTIMS. I wonder how much a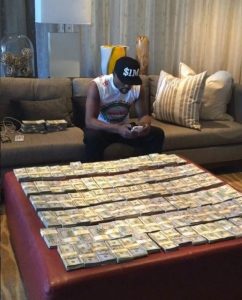 clown I will discuss in a few donated?
Here is a fact. I respect one fighter and disrespect another. And I have someone new I respect and his is Keith Thurman who lost a split decision to Manny recently. Truth be told it should not have been a split decision. All the judges should have voted for Pacquiao. The 40 year old Pacman gave Thurman a beating.
I just could not believe what I watched. I could not think in my mind this boxer was 40 years old!! UNREAL!! Manny beat Thurman and afterwords in interviews he showed everyone he is a man with class and dignity. And in his post press conference, Keith Thurman was a man with class and dignity.
Thurman had NOTHING negative to say after the fight about Manny. He said he just got beat by a 40 year old boxing and sports legend. Period. Pure class by Thurman.
Man….that was just GREAT on the part of "One Time" Thurman. Every boxing fan spoke very highly of Thurman for what he said after the fight. Clowns like Adrian Broner act all stupid after a fight. Cussing etc with their kids in the audience!!! And the same goes to the retired Floyd "Money" Mayweather.
I have ZERO RESPECT FOR MAYWEATHER!!! ZERO!! He is a first class fool and a clown. This empty headed guy recently took a pic and put it on social media or someone put it there with himself standing/sitting by a table with about $2 million in cash on the table.
While Manny is a legendary boxer he is also a Senator in the Philippines. He is helping to run his home country. And like I said earlier, he gave a whopping $50 to help in Hurricane Harvey relief.
Here is a question sports fans and boxing fans. What in the hell has Mayweather gave back to the community? YES he can do what he wants with his cash. He has earned it legally.
But again, all I see is Mayweather buying another jet, another Mercedes, opening another strip place and himself taking pics with thousands and thousands and even millions of dollars.
In my opinion Mayweather is NOT a role model to his kids. But Manny AND Keith Thurman are role models for young inner city kids in the Philippines and the United States to look up too.
Mayweather's kids see him hanging at a pool at his house with almost naked females, and cussing after the fight etc. WHAT KIND OF ROLE MODEL IS FLOYD "MONEY" MAYWEATHER? I will answer the question. He is a TERRIBLE role model!!
Shout out to Manny and Kieth for being someone young kids and even their own kids can emulate and want to be like. Manny and the newly married Thurman are dedicated husbands unlike Mayweather. He is a playa who also has a record for domestic violence. Enough said. Just "One's Man's Opinion."