IMPORTANT NEWS: FOR NOW FOR THOSE OF YOU WHO ARE USING GOOGLE AS YOUR BROWSER "NOT SECURE" WILL SHOW NEAR THE ADDRESS BAR. DO NOT WORRY WE ARE SAFE! IF YOUR BROWER IS MOZILLA FIREFOX AND MICROSOFT EDGE OR INTERNET EXPLORER OR OTHER BROWERS YOU WILL NOT SEE "NOT SECURE"!
FOR OUR LIVE "MUSIC INNER CITY RADIO" STREAM, JUST HIT THE LINK RIGHT UNDER OUR "SPORTS INNER CITY TV" SCREEN. IT USES THE ADOBE FLASH PLAYER. YOU CAN DOWNLOAD THE PLAYER HERE
OR JUST CLICK "MIC BROADCAST LINK." A BOX WILL APPEAR AT THE BOTTOM OF THE PAGE. WHEN YOU CLICK ON THE LINK FOR THE FIRST TIME IT WILL SAY "THIS FILE MAY HURT YOUR PC" THIS LINK WILL NOT REPEAT WILL NOT HURT YOUR COMPUTER!!!! SO GRAB YOUR HEADPHONES AND ENJOY THE LIVE STREAM COMING AT YA FROM OUR STUDIO HERE IN SEATTLE, WASHINGTON!!
NOW JUST CLICK ON "ALWAYS OPEN FILES OF THIS TYPE" AND FOR NOW ON THE LIVE "NCH PLAYER" WILL POP UP ALL THE TIME!! PLAYING CLASSIC SOUL-CLASSIC HIP HOP AND SMOOTH JAZZ PLUS SHORT INTERVIEWS. AND SOON WE WILL HAVE LIVE PODCASTS FROM HERE IN OUR STUDIO IN SEATTLE, WASHINGTON (USA)!!!!
AND LISTEN TO OUR ON DEMAND PODCASTS ALSO. NEW PODCAST COMING SOON! JUST CLICK ON THE "PODCAST" LINK.
ALSO WE WILL BE AT T-MOBILE FIELD DURING THE SEATTLE MARINERS MLB SEASON FOR THE 9TH YEAR IN A ROW CONDUCTING SHORT INTERVIEWS WITH HOME/VISITING PLAYERS!! SPECIAL THANKS TO THE SEATTLE MARINERS! COMING UP SOON INTERVIEWS WITH MARINER PLAYERS TIM BECKHAM AND DEE GORDON
ADVERTISE WITH US ON OUR COMCAST XFINITY ON DEMAND/XFINITY X1 PROGRAMS OR RIGHT HERE ONLINE VIA A BANNER OR LINK OR WEB COMMERCIALS ON OUR WEBCASTS AND PODCASTS FOR $10, $20 or $40. CALL US AT 206-445-3989 OR EMAIL US AT gcurvey@yahoo.com!! CALL NOW!
ARTICLE FROM headsupguys.org (Click here for full story)
"One Man's Opinion" by Gordon Curvey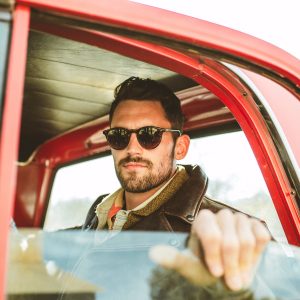 Ladies and gentlemen this story is a important story to discuss. It is about depression. Many folks suffer from depression and do nothing about about it until it is to late. And they turn to drugs or commit suicide.
This topic is tough to talk about for yours truly because yes….I suffer from depression. I am not afraid to talk about it. Just like NBA players Kevin Love and NBA player and DeMar Rozan and many others are opening up about this tough topic.
But I want to discuss this topic because I am not afraid to say that I suffer from depression. I fight this problem everyday. It is not easy ladies and gentlemen.
But with NBA players like Love and Rozan and others opening up about depression, I am not so afraid anymore. I can talk about it and not be ashamed.
Also when Anthony Bourdain committed suicide last year, it really got me down because his program was my favorite program.
Bourdain's passing was a wake up call. And I am happy Kevin Love and DeMar Rozan and others speak up because it helps me because like Love and Rozan, I am in the public eye with my media. Thank god I have my media to work on and keep my mind occupied. But it does not keep me occupied all the time. But it keeps me with something to look forward too.
One thing I get sad about is not having a lady to love and a lady to love me back. As the late Teddy Pendergrass sang "It feels so good loving somebody when somebody loves you back." That's real talk!
I also get sad when I think about businesses not advertising with "Music Inner City." I am constantly handing out business cards.
Folks say "Yeah I am going to advertise with you. I will get back at ya." I have been told this a million times, then they do not. This has happened TIME AND TIME AND TIME AGAIN!!
There is other problems I deal with which I will not get into on this post. But not having a healthy and loving relationship with a lady really hurts me and not being in a better financial situation also gets me very sad.
Also I will mention this. It seems I do not have many TRUE friends. I will call Theo "Mr. Network" Hall a
TRUE friend. I will call George Griffin a TRUE friend. I will call David Elfalan a TRUE friend. I will call Nikita Mathis a TRUE friend.
I will call Sarah KB Kent a TRUE friend. I will call Frank B. Burrow a TRUE friend. Tony "Tony O" Summers is a TRUE friend. And Mike Clark I consider a TRUE friend.
And even though yes I have reached out to NBA player and Seattle native Jamal Crawford for possible support for my business.
I still consider "J Crossover" a TRUE friend! And I consider Franklin High hoops coach "CJ" Craig Jackson a TRUE friend. I also consider Bishop Zachary Bruce Sr. a TRUE friend.
Of course their are others that I know etc. Some for decades. But I am naming TRUE friends. I may have left off a few.
One thing that made me sad is when I had my right lung almost totally removed a few years ago. I was in Swedish Hospital for almost nine days.
I had certain family members who made exactly ZERO phone calls to see how I was doing. That hurt me deeply to this day.
What has helped me again with my depression is being able to come home from my Seattle Public Schools as a Adult School Crossing guard I am able to go to work on my media.
Which is on 24 hours a day in Washington State and in Oregon and in the big state of California.
I thank Comcast for being very very supportive of me and my media. But when I am not working on my media, that is when I fall into thinking a negative things.
Yes at times I think about just leaving this world. Yes, doing what Anthony Bourdain did last year. But ladies and gentlemen I am afraid of death. So I just do the same ole saying and that is I take one day at a time. If I wake up the next day I made it to another day. And I thank god for that.
On my time on this earth I have tried to do as good as my big brother. He has always had a nice lady to love him. Loving children and is driving a brand new SUV. He was a big star in sports at Garfield High.
But I am Gordon Curvey. I am not my big brother. God has touched me to meet and interview FLAT OUT LEGENDS like James Brown, Stevie Wonder, Al Green, Micheal Jordan, Rick James, Smokey Robinson, Run DMC, Salt N Pepa, Big Daddy Kane, Ike Turner, Shaquille O'Neal, Phil Jackson, Reggie Jackson, Derek Jeter and many more including media icon Oprah Winfrey.
And recently I was lucky enough to interview Seahawks QB Russell Wilson. All this is great. Having said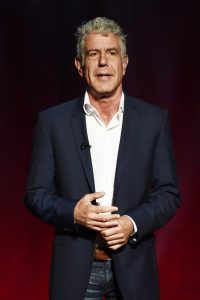 that, I am not happy and I am still fighting depression each and every day.
So in ending readers I am not afraid to discuss the topic of depression just like NBA players Kevin Love and Demar Rozan.
These guys have made millions and millions of dollars BUT they are still not happy because they are fighting the word depression just like ya boy Gordon.
Lately I am feeling really sad knowing my Mom, Mrs. Lorriaine B. Harris will not be here with us to much longer, even though at 94, her health is better than mine!
She is my last parent. I think about my dear grandmother Mrs. Ione "Big Mom" Taylor EVERYDAY and she been gone a decade. I was her pride and joy along with late grandfather Mr. Eugene Taylor.
My middle name is Eugene. And even though I was not happy with his lifestyle, I think about my late dad Mr. Leon Curvey a lot too. But I think about my "Big Mom" the most.
If my Mom leaves here before me IT IS GOING TO BE EXTREMELY EXTREMITY hard on me. I do not know how in the hell I am going to happy it.
I hope everyone reading this will say a prayer for me. I need your prayers. I know god is on my side because he allows me to wake up every morning and go to bed at night.
I want to thank everyone who support me and my media "Music Inner City TV/Online. And to all the haters, I guess you will continue to hate and not support me and my business. God bless everyone!