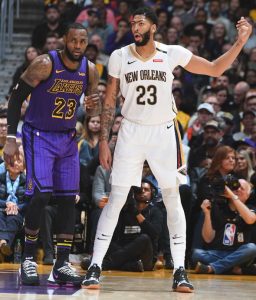 IMPORTANT NEWS: FOR NOW FOR THOSE OF YOU WHO ARE USING GOOGLE AS YOUR BROWSER "NOT SECURE" WILL SHOW NEAR THE ADDRESS BAR. DO NOT WORRY WE ARE SAFE! IF YOUR BROWER IS MOZILLA FIREFOX AND MICROSOFT EDGE OR INTERNET EXPLORER OR OTHER BROWERS YOU WILL NOT SEE "NOT SECURE"!
FOR OUR LIVE "MUSIC INNER CITY RADIO" STREAM, JUST HIT THE LINK RIGHT UNDER OUR "SPORTS INNER CITY TV" SCREEN. IT USES THE ADOBE FLASH PLAYER. YOU CAN DOWNLOAD THE PLAYER HERE
OR JUST CLICK "MIC BROADCAST LINK." A BOX WILL APPEAR AT THE BOTTOM OF THE PAGE. WHEN YOU CLICK ON THE LINK FOR THE FIRST TIME IT WILL SAY "THIS FILE MAY HURT YOUR PC" THIS LINK WILL NOT REPEAT WILL NOT HURT YOUR COMPUTER!!!! SO GRAB YOUR HEADPHONES AND ENJOY THE LIVE STREAM COMING AT YA FROM OUR STUDIO HERE IN SEATTLE, WASHINGTON!!
NOW JUST CLICK ON "ALWAYS OPEN FILES OF THIS TYPE" AND FOR NOW ON THE LIVE "NCH PLAYER" WILL POP UP ALL THE TIME!! PLAYING CLASSIC SOUL-CLASSIC HIP HOP AND SMOOTH JAZZ PLUS SHORT INTERVIEWS. AND SOON WE WILL HAVE LIVE PODCASTS FROM HERE IN OUR STUDIO IN SEATTLE, WASHINGTON (USA)!!!!
AND LISTEN TO OUR ON DEMAND PODCASTS ALSO. NEW PODCAST COMING SOON! JUST CLICK ON THE "PODCAST" LINK.
ALSO WE WILL BE AT T-MOBILE FIELD DURING THE SEATTLE MARINERS MLB SEASON FOR THE 9TH YEAR IN A ROW CONDUCTING SHORT INTERVIEWS WITH HOME/VISITING PLAYERS!! SPECIAL THANKS TO THE SEATTLE MARINERS! COMING UP SOON INTERVIEWS WITH MARINER PLAYERS TIM BECKHAM AND DEE GORDON
ADVERTISE WITH US ON OUR COMCAST XFINITY ON DEMAND/XFINITY X1 PROGRAMS OR RIGHT HERE ONLINE VIA A BANNER OR LINK OR WEB COMMERCIALS ON OUR WEBCASTS AND PODCASTS FOR $10, $20 or $40. CALL US AT 206-445-3989 OR EMAIL US AT gcurvey@yahoo.com!! CALL NOW!
"One Man's Opinion" by Gordon Curvey
Do you know why I love the NBA? It is because their is something going on in the league everyday. Even during the off season. Hell the NBA season just ended of course with the Toronto Raptors winning the NBA title.
Of course the Raptors beat a team the Golden State Warriors devastated by severe injuries to two of their stars, Kevin Durant and Klay Thompson. Both may be out a year. But let's take nothing away from the Kwahi Leonard led Raptors because they earned the championship. They took advantage of the situation and won the title.
Now the season is over and we NBA fans and media will see what moves will be made during the off season. Keep in mind the NBA Draft is coming up. Also we know one team, the Golden State Warriors will look much different without Thompson and KD. Speaking of KD, we do not know where he may be playing when he recovers from his serious Achilles injury. Will he come back to the Warriors or sign with the Knicks or Clippers?
The city of Toronto, HELL the country of Canada is waiting to see wait in the hell is Leonard going to do. Will he stay with the Raptors or go home and play for the Clippers.
Most people think he will say "thank you" Toronto and say bye bye and play for his hometown L.A. Clippers. We will just have to see. And will Klay Thompson sign a max contract to stay with the Warriors? His father, former NBA star Mychel Thompson said his son is going to stay with Golden State.
But of course their was a huge trade the other day when the Lakers picked up one of the top five players in the NBA, Anthony Davis is a trade with the Pelicans. The deal will be finalist on July 6th. We will have to see how much cap money the Lakers will have to make more moves.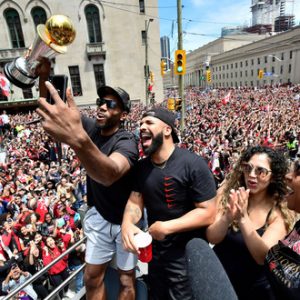 Los Angeles gave up a lot of young talent but obtained a top of line talent in AD. Davis of course can score, rebound and block shots AND pass. He is only 26 years old.
AD will join a soon to be 34 year old Lebron James. Two major stars in a major city playing for a legendary team like the Los Angeles Lakers. The Lakers are the team Davis wanted to play for too. Now his dreams have come true and he is joining one of best players in the history of basketball in James.
Some are wondering if the Lakers will try to pick up another star like Jimmy Butler or a unhappy Chris Paul, or other big name free agents. But the Lakers have to be careful because having three stars on the Lakers could backfire because James needs the basketball and Davis will need to basketball. The Lakers need to get the best out of AD. The team needs some outside shooters.
Right now the Lakers only have five signed players so they have a lot of work to do to fill out their roster. Damn it is going to be very very interesting to see what move the Lakers will do to help Lebron and AD.
Unlike other sports, the NBA has players with charisma and personality. That is why you see so many NBA players doing commercials on TV marketing cars, burgers, cell phones, sneakers and much more.
Guys like Kevin Durant, Lebron, AD, Chris Paul, James Harden, Steph Curry, Shaq, Barkely, Damian Lillard, Klay Thompson, D-Wade, MJ and more. This is why the NBA is so popular to young people. Especially young African American youth.
ESPN is spending MILLIONS of dollars producing NBA themed programs for TV and the digital world. They realize how popular the NBA is right now.
This is the reason I started "Music Inner City: Off The Court" covering nothing but NBA news and views and what NBA players are doing as far as their foundations and working with kids in the community. Via webcasts and podcasts right here on "Music Inner City News Magazine." More NBA related news coming at ya soon!!