IMPORTANT NEWS: FOR NOW FOR THOSE OF YOU WHO ARE USING GOOGLE AS YOUR BROWSER "NOT SECURE" WILL SHOW NEAR THE ADDRESS BAR. DO NOT WORRY WE ARE SAFE! IF YOUR BROWER IS MOZILLA FIREFOX AND MICROSOFT EDGE OR INTERNET EXPLORER OR OTHER BROWERS YOU WILL NOT SEE "NOT SECURE"!
FOR OUR LIVE "MUSIC INNER CITY RADIO" STREAM, JUST HIT THE LINK RIGHT UNDER OUR "SPORTS INNER CITY TV" SCREEN. IT USES THE ADOBE FLASH PLAYER. YOU CAN DOWNLOAD THE PLAYER HERE
OR JUST CLICK "MIC BROADCAST LINK." A BOX WILL APPEAR AT THE BOTTOM OF THE PAGE. WHEN YOU CLICK ON THE LINK FOR THE FIRST TIME IT WILL SAY "THIS FILE MAY HURT YOUR PC" THIS LINK WILL NOT REPEAT WILL NOT HURT YOUR COMPUTER!!!! SO GRAB YOUR HEADPHONES AND ENJOY THE LIVE STREAM COMING AT YA FROM OUR STUDIO HERE IN SEATTLE, WASHINGTON!!
NOW JUST CLICK ON "ALWAYS OPEN FILES OF THIS TYPE" AND FOR NOW ON THE LIVE "NCH PLAYER" WILL POP UP ALL THE TIME!! PLAYING CLASSIC SOUL-CLASSIC HIP HOP AND SMOOTH JAZZ PLUS SHORT INTERVIEWS. AND SOON WE WILL HAVE LIVE PODCASTS FROM HERE IN OUR STUDIO IN SEATTLE, WASHINGTON (USA)!!!!
AND LISTEN TO OUR ON DEMAND PODCASTS ALSO. NEW PODCAST COMING SOON! JUST CLICK ON THE "PODCAST" LINK.
ALSO WE WILL BE AT T-MOBILE FIELD DURING THE SEATTLE MARINERS MLB SEASON FOR THE 9TH YEAR IN A ROW CONDUCTING SHORT INTERVIEWS WITH HOME/VISITING PLAYERS!! SPECIAL THANKS TO THE SEATTLE MARINERS! COMING UP SOON INTERVIEWS WITH MARINER PLAYERS TIM BECKHAM AND DEE GORDON
ADVERTISE WITH US ON OUR COMCAST XFINITY ON DEMAND/XFINITY X1 PROGRAMS OR RIGHT HERE ONLINE VIA A BANNER OR LINK OR WEB COMMERCIALS ON OUR WEBCASTS AND PODCASTS FOR $10, $20 or $40. CALL US AT 206-445-3989 OR EMAIL US AT gcurvey@yahoo.com!! CALL NOW AND REACH THOUSANDS!!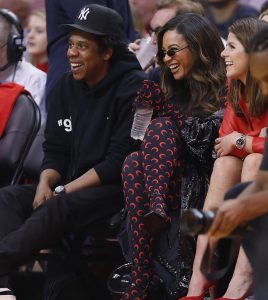 "One Man's Opinion" by Gordon Curvey
Hope everyone is well and thanks for reading this article about a man who started with nothing. He used to sell drugs on the streets of New York. As he did that he had it in his mind to be a real known rapper.
He worked very very hard to put his name out their among the thousands of other wanna be rappers in the New York area. His name is Jay Z. Man….his very very hard work has paid off and now he is a billionaire rap artist/businessman. What a story ladies and gentlemen!!
Billionaire Warren Buffett is a mentor to Jay Z. Has given him a lot of advice. Buffett recently said Jay is teaching in a lot bigger classroom than I'll ever teach in."
He went on to say "For a young person growing up, he's the guy to learn from." It is clear that Jay Z has obtained a fortune that some say about $1 billion, making him one of only a few entertainers to become a billionaire and not only that, the first hip-hop artist to do so. WOW!!
Jay's business world includes liquor, art, real estate and also has invested in companies like Uber. Jay is from Brooklyn, NY. If you know about Jay you know he was a drug dealer before he got off into music.
He started his own record label, Roc-A-Fella Records and released his first album "Reasonable Doubt." Jiggerman has to date 14 #1 albums, 22 Grammy Awards and over $500 million in pretax earnings in a decade. This dudes is what you can call a real success. Real talk.
Next Jay started his own clothing line in 1999 called "Rocawear." He sold the company for a whopping $204 million to Iconix in 2007. He has a cognac he co-owns with Barcardi called "D'Usse" and he started "Tidal", a music streaming service. You want about Jay here is more readers.
Jiggerman owns 100% of a champagne called "Armand de Brignac." He also used his brand in 2006 to sell $300 gold bottles of the "Ace of Spades" champagne since launching the brand in 2006 with the music video "Show Me What You Got."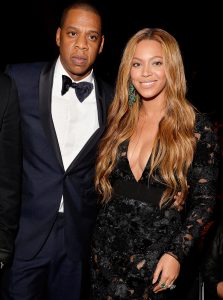 Recently, Jay had a verse on Meek Mill's "What's Free" and it put a half a billion dollar value on the wine. SAY WHAT LADIES AND GENTLEMEN? UNREAL!!
His stake in Uber is said to be worth again a WHOPPING $70 million. He purchased his piece in Uber in 2013 for $2 million. Then he sent founder of Uber Travis Kalanick another $5 million to increase his stake but was refused by the owners of Uber. Umm I wonder why?
By the way Jiggerman's cognac which like I said is a joint venture with Bacardi, moves almost 200,000 cases and has grown 80% every year. That's huge! And Jay made a bid to take over Tital. His bid was for about $60 million. He restarted Tidal in 2016 with a roster of well known stars including his superstar wife, Beyonce and Kanye West and others including Calvin Harris.
Not only that, Jiggerman started "Roc Nation" a decade ago which is a joint venture with concert giant Live Nation. Roc Nation represents some of the largest stars in the entertainment game through its sports agency that includes for Seattle Sonic and NBA star Kevin Durant and NFL running back Todd Gurley and superstar Rihanna and J-Cole.
Readers check this out. At the start of Jay being the head of Def Jam in 2004, Jay negotiated the soon to be return of his master recordings from the label he helped launch his career. In another deal with EMI, he got back his publishing rights. Great move by Jay Z!! His MANY hits now has close to 1 BILLION streams annually.
Finally, Jay and Beyonce bought a pair of homes. A home in East Hampton for $28 million and a Bel Air estate that is worth $88 million. Jay Z also owns a Tribeca penthouse that is worth $6.85 million that he bought inc 2004.
Truth be told I can go on and on about the wealth of Jay Z. The make this story worthwhile Jay Z and Beyonce also give back to the community. They help inner city kids in education and donate to African American and operated anniversaries and more. Jay Z just does not sit back and count his money. He tries to be a African American role model young inner city kids can look up to and this is great!!