"One Man's Opinion" by Gordon Curvey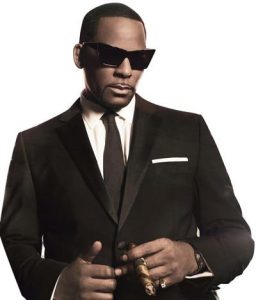 R. Kelly Update: It looks like the arm of the law might be FINALLY getting ready to lower the boom on Robert Kelly because of the Lifetime special "Surviving R. Kelly"
Criminal charges might soon be happening against Kelly and some of his crew. Stay tuned for more details on "Music Inner City News Magazine."
I watched Part 1 and 2 last night and will be watching Part 3 and 4 of the R. Kelly Special on Lifetime about him having sex with MANY MANY under aged females. I just sent a text to a person I have known 25 years who is the PD at a local radio station that plays "Throwback" songs that include songs by Kelly. I asked him to pull all R. Kelly songs from his radio station.
Will he do this? Guess what? HE DID!! This is great!! Back in the day, I looked at the video of Kelly having sex WITH A 14 YEAR OLD KID!! He said it was not him in the video…BULLSHIT!! IT WAS R. KELLY!!
I looked at the video one time AND QUICKLY DELETED IT FROM MY PC!! It made me physically sick!!!!! MILLIONS AND MILLIONS saw that video too. Kelly married former guest on "Music Inner City TV" the late Aaliyah WHEN SHE WAS FREAKIN 15!!! HE WAS ABOUT 27!!!!
She put she was 18 on the marriage papers. Kelly KNEW Aaliyah was 15 FB friend!! He knew!! Seeing Kelly's wive crying about what Kelly did to her almost had me crying.
BUT one sista who was on the show had me pissed off. She said she started to have sex with Kelly when she was 17 most of time in his huge studio in Chicago. She could have left, but did not. She had no emotion discussing Kelly on the program!! That pissed me off.
I don't give a damn how talented Kelly is as a entertainer!! HE IS A LOWER THAN DIRT SO CALLED HUMAN BEING!! I will NEVER play music on "Music Inner City TV" that is for damn sure!!! Never ever again folks.
R. Kelly has said that he is going to sue all the females who "lied" about him on the Lifetime Special. EXCUSE ME LADIES AND GENTLEMEN! Sue the young ladies who were crying like a baby telling us what the monster R. Kelly did to them? Give me a damn break!! I believe all the ladies on the programs!!
Also R. Kelly had the nerves to say that was a lie as far as the sex tape? He told everyone it was his brother on the freakin tape!! A FLAT OUT LIE!!! Is it a lie when it comes to his relationship with the late Aaliyah? On the Lifetime Special, a marriage certificate was shown to all of us.
Sorry to say, Aaliyah told a lie also about her age saying she was 18 when she was really about 15 YEARS OLD as I mentioned earlier. Some say Aaliyah's parents should have known something was wrong. And also what about the other parents of the young ladies? Hell one parent has not seen her daughter for two years. I agree readers. R. Kelly has a problem folks and that problem is this. He should be locked up like Bill Cosby.
How on earth did a jury decide Kelly was not guilty when their was PLENTY of evidence about Kelly having sex with under aged girls. This is beyond my thinking capabilities. One member of the jury was interviewed on the Lifetime Special. He said he did not believe what the girls was saying about what Kelly did to them. SAY WHAT???
I saw some comments that Jada Pinkett Smith made regarding Kelly. She said she is wondering why are folks still buying Kelly's music and going to his concerts etc. I also said earlier, Smith is also wondering why radio stations are still playing Kelly's songs. And other performers like Chance The Rapper and John Legend have put Kelly on blast too!
I put some views of mine about Kelly after watching Part 1 and 2 on Showtime on Facebook. One lady put a reply to my comments saying she still is going to listen to Kelly's music. Well that is her choice. I cannot tell her what to listen. But I will say she is a perfect example as to why R. Kelly is walking the streets and is not in jail!!
On the Lifetime Special, a young lady told a story about Kelly taking her virginity away. IT MADE ME SICK READERS. Another story was told about a 14 YEAR OLD GIRL had a relationship with Kelly! He came to her basketball games and more!! Again, the girl was FOURTEEN YEARS OLD!!! R. KELLY IS A MONSTER!!
In my opinion, NO ONE should ever buy music by R. Kelly, NO ONE should go to a R. Kelly concert EVER!! He needs help. And what he did to his wive is just plain TERRIBLE. I can go on and on about the monster R. Kelly but I will stop here. I was just devastated after watching the six part program "Surviving R. Kelly". If you viewed the programs, you should be divested too!