"One Man's Opinion" by Gordon Curvey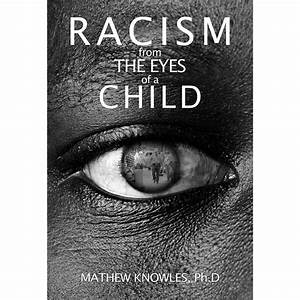 I want to start by saying HAPPY NEW YEAR to all our supporters on television and here online. I hear from a lot of our fans, some of which have been followers of ours for 27 years.
I started "Music Inner City TV" in December of 1990. My first guest was legendary hip-hop artist MC Lyte followed by another legend and Seattle's own Sir Mix A Lot. It was a dream of mine to be in the entertainment industry with my own radio or television program. I started to think this as young as 13, 14 years old.
I wanted to be like the host of "Soul Train" the late Don Cornelius. He was my entertainment idol. As a teenager I went to Ron Bailey School of Broadcast here in Seattle. I passed the tests to let me know if I had a future on TV/Radio. I was very happy.
But I to work to make some money. I put being a radio DJ or television host on hold. But in the back of mind, I wanted to be a radio DJ or TV host.
To make a long story short I came up with a name "Music Inner City TV" and called the legendary "Nasty Nes" Rodriguez, who helped to run Nastymix Records. The local Seattle record label that he and Sir Mix A Lot and Ed Locke started. I obtained music videos by Mix, Kid Sensation, Criminal Nation and went to Summit Cablevision studio learned how to edit and produce a music video/interview program.
And the rest is history. Over the years, I have been lucky enough to meet and interview legends in entertainment AND sports like Al Green, Stevie Wonder, Quincy Jones, Dionne Warwick, Shaq, James Brown, Smokey Robinson, Chaka Khan, Run DMC, Salt N Pepa, Derek Jeter, Reggie Jackson and many more including the late Aaliyah, Micheal Jordan and even media icon Oprah.
God above has helped me along the way. Now I have my entertainment AND sports program "Sports Inner City TV" airing 24-7 on Comcast Xfinity On Demand and Xfinity X1 in all west coast markets of Comcast. And we stream worldwide online here at "Music Inner City New Magazine."
I have not got rich doing my media but my goal was to reach the youth about staying in school, staying away from drugs and more. And to be a role model for young especially African American kids to look up to.
Yes their are PLENTY of haters against me. And yes, I am known to "wine" a lot. But I think I have got better with the whining when folks do not advertise with me. I have lost a lot of friends because of what I do. But I just have to keep on the grind and try to stay positive.
So here we are 2019 ladies and gentlemen. How time goes by. And I am starting the 27th year of "M.I.C-TV" with a EXCLUSIVE interview via Skype from Houston, Texas with the father of superstar Beyonce and her little sister Grammy winner Solange and the former manager of Destiny's Child, Mathew Knowles.