"One Man's Opinion" by Gordon Curvey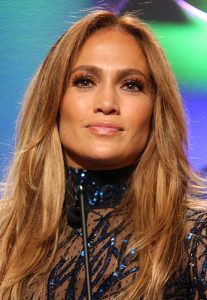 There are really only a few "triple threats" in the entertainment business. A person who can sing, dance and can act. Beyonce is one, Usher is another, Justin Timberlake is another and a few more. That few more will include "J-Lo" Jennifer Lopez.
I said to myself since J-Lo has a new coming out called "Second Act" I would do a piece on Lopez. One thing is for sure. J-Lo is a very very talented lady. Oh yeah, Lopez is a great business lady too! Is their anything she cannot do? And also when I see interviews with her she seems so down to earth as a person. As one of her songs said "She is just Jenny from the block."
Lopez was born July 24, 1969. She is currently 49 years old but damn she does not look like a lady who is about to turn 50 her next birthday!! That's real talk.  In 1991 J-Lo started to make appearances as a Fly Girl dancer on "In Living Color." She was a regular on the program until she decided to make a big move in her entertainment career. And that was the move into acting.
Jennifer's first leading role in a movie was a role in which she played the late singer Selena in 1997. Lopez received a Golden Globe nomination and also became the first Latin actress to earn over $1 million for a film.
Then in 1999 J-Lo started her singing career. Lopez went on to become the first women of any race to have a number one album and film IN THE SAME WEEK!! WOW!!
In 2002, her remix album, "J To Tha L-O-The Remixes" became the first in history to debut at number one on the U.S. Billboard 200. And later that same year, she released her third studio album "This Is Me." And she also appeared in the movie "Maid In Manhattan."
Readers you also need to know that Lopez had a low point in her career when things was just was just happening for her in her entertainment career. Truth be told, every thing cannot be rosy when you are in the entertainment business. This is for sure.
But in 2011 Jennifer returned to the big time with her performance as a judge on American Idol, and then released her 7th studio album "Love?" In 2016, she began starring in the crime drama on TV called "Shades Of Blue" and then she did a show in Las Vegas called "Jennifer Lopez: All I Have." It played at the Planet Hollywood in Vegas.
And since 2017, J-Lo has produced and served as a judge on "World Of Dance." Check this out readers, with a total cumulative film gross of $2.9 BILLION and a estimated global sales of 80 MILLION records, J-Lo is known as the most influential Latin performer in America.
Forbes even named her as the most powerful celebrity in the world, as well as the 38th most powerful lady IN THE WORLD!! That happened in 2012. Ladies and gentlemen, that is big time!! I can go on and on about the mega star J-Lo!
Currently, Jennifer is dating ex Major League Baseball star and former Seattle Mariner Alex Rodriguez and she has twins with her former husband singer Marc Anthony. She has been divorced three times.
Also Jennifer is a successful business person too! She has a clothing line, fragrances, a production company and a charitable foundation. Jennifer Lopez is a tremendous role model for young Latino young ladies to look up to. Much love to "J-Lo" Jennifer Lopez from "Music Inner City."