"One Man's Opinion" by Gordon Curvey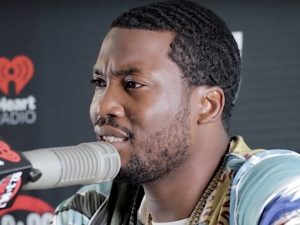 Rapper and "Music Inner City TV" artist Meek Mill has called for an overhaul of the criminal justice system in a New York Times essay recently.
Meek Mill said "The criminal justice system has a set of rules created to protect you. But do you think it's really protecting us?" Mill also known as Robert Rihmeek Williams, used his own experience with the criminal justice system as a example of what he say's is bias in the country's prison system.
Mill went on to say "Like many who are currently incarcerated, I was the victim of a miscarriage of justice carried out by an untruthful officer, as determined by the Philadelphia District Attorney's office, and an unfair judge. My crime" Poping a wheelie on a motorcycle in Manhattan. The ordeal coast me my most precious commodity, my freedom."
The rapper noted that he is working to start a foundation that will create better prison rehabilitation programs, updated probation policies and an improved bail system.
He also said "It's a shame that model probationers can be immediately put back behind bars simply for missing curfew, testing positive for marijuana, failing to pay fines on time or, in some cases, not following protocal when changing addresses. Our lawmakers can and should do away with these "technical violations."
I have much respect for Meek Mill and Kevin Gate. Brothas who have served time behind bars but have used their experience to try to make a difference. Leave your comments below.