"One Man's Opinion" by Gordon Curvey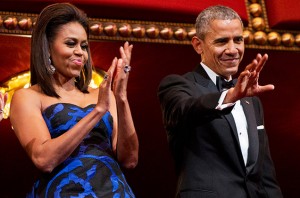 Recently this site was hacked by someone which is truly truly sad. Still working on getting our site up and running smoothly. Thanks everyone.
Yes I will admit and millions of others will admit this too. We miss President Barack Obama and former First Lady Michelle Obama in the White House. We miss their style and miss their class. What we have now in the White House is for sure the complete opposite as far as the President is concerned.
I miss the preacher/minister like speeches by President Obama. He gave many many speeches like this in his eight years of the first African American President in American history. He gave speeches that inspired me. I can be feeling down in spirits but then I hear a speech/sermon by President Obama and I instantly feel better. He did this for many of us. Michelle Obama is a gifted speaker too. She has inspired so many young black and white female children all over the world. She was a great First Lady. I miss her being in the White House.
It hurts me to no end when I hear Trump put President Obama on blast day after day after day. Do not be fooled. Trump STILL thinks he was born in Kenya. Meanwhile President Obama stays in the cut watching/listening to Trump criticize him over and over and over. Once every blue moon we will see a speech my President Obama. We are shocked when it happens.
Well word is out that the Obamas have signed a multi-year deal with Netflix to produce programs for the media company. The first content from Barack and Michelle will start in 2019. Netflix said recently "The Obamas will produce a diverse mix of content, including the potential for scripted series, unscripted series, docu-series, documentaries and features." Man I am excited to see what the Obamas will produce for Netflix!!!
Word is you will see the President and Michelle in front of the cameras as hosts or moderators and in some cases they will be behind the scenes as producers. Netflix will obtain great content I am sure from the Obamas for their 125 million streaming members.
Prez Obama recently said "We hope to cultivate and curate the talented, inspiring, creative voices who are able to promote greater empathy and understanding between peoples, and help them share their stories with the entire world." And former First Lady Michelle Obama said "Netflix's unparalleled service is a natural fit for the kinds of stories we want to share, and we look forward to starting this exciting new partnership."
Already the Obamas have started a company called Higher Ground Productions. That will be the name in which all content for Netflix will be produced under.  So we here at "Music Inner City News Magazine" will keep you informed about future programs the Obamas will produce in the future.