"One Man's Opinion" by Gordon Curvey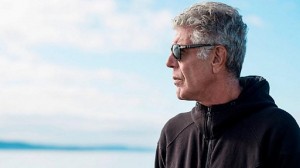 Hello everyone and I hope you are well and thanks for reading this very important edition of "One Man's Opinion". I type this with a heavy heart because the host of my favorite program on television (besides my programs "Music Inner City TV" and "Sports Inner City TV" and the program "Shark Tank") Anthony Bourdain committed suicide and is gone.
I was a huge fan of both of his programs "No Reservations" and "Parts Unknown". I looked forward to watching Bourdain's new programs to see where he is at in the world and what he is talking about when it comes to the city and it's food and music culture. Yes I said music culture because Bourdain knew about music. Hip-hop, r&b, pop and rock, Anthony knew about his music. That's real folks. Hell he sat and had dinner and a beer with another down to earth dude, President Barack Obama in Vietnam. I could not imagine the clown Trump sitting down and having a beer and dinner with Anthony can you?
Bourdain seemed to be a very down to earth fella despite him being worth about $20 million. He would rather but on some jeans and some sneakers and walk the dusty streets of some far away country to meet folks and have a few beers and discuss and have their countries food. Anthony Bourdain did not give a DAMN what color people are!!!
He went to Somalia and kicked it with their people. He went to Iran, he went to Tokyo, he went to Mexico City, he went way down south here in the U.S. to Mississippi, he went to Cuba. he went to Libya and many many many other countries to show us different cultures, different acting people and of course different food.  His two programs were just great and very informative programs. Hosted by a man who was not afraid to discuss his past problems with cocaine and heroin when he was younger.
"Parts Unknown" even came here to Seattle to film. I wish I could have met him and interviewed him. It is just a complete shock to know Bourdain committed suicide at 61 in France. All his fans are just shocked. Their was not a program like "No Reservations" and "Parts Unknown" on television. And he was a one of a kind host. A host I guess that fought what many of us have fought but we did not know about and that is depression. Yours truly have and still is fighting depression.
I have fought depression for a long time. Not being happy because I cannot seem to find that right lady to love. That hurts me deeply. I have forgot how it is be in love. All my adult time on this earth I have not been able to talk to my mom or big brother about what I am going though. Just cannot do it. I am wrong all the time and that's it.
In the last eight years I have lost my right lung due to a rare form of pneumonia. I was in Swedish Hospital here in Seattle for nine days. I was sick puppy ladies and gentlemen and that was for sure. And I have had two other operations since then. Plus I had a terrible fire in 2005 in which I lost everything. I have nieces and nephews who did not make ONE PHONE CALL to see how I was doing. Not one phone call or visit. That hurts me to this day.
Why this happened only their mom and dad and other family knows why. But it hurts. Recently, one of my nieces graduated from lawyers school in California. Along the way she had assistance with scholarships from churches and other organizations. But when I asked for help to attend broadcasting school when I was younger…no assistance.
But ladies and gentlemen that did not stop me. As the Rev Dr. Martin Luther King Jr. said I had a dream to be in broadcasting. I went on the teach myself how to put together a TV broadcast and how to edit and in 1990 I started "Music Inner City TV" which as many of you know is running on Comcast Xinity On Demand and Xfinity X1 in Washington State, Oregon and California. I have met and interviewed legend after legend after legend including James Brown, Stevie Wonder, Al Green, Quincy Jones, Shaq, Micheal Jordan, RUN DMC, Big Daddy Kane, Salt N Pepa and many more including media icon Oprah.  God is good.
I want to thank Comcast for allowing me to have my programs airing in all west coast markets of Comcast. Producing my tv shows has helped me keep my sanity. It has helped me when I get depressed. I can always go and jump on my pc and work on the next program. Not making the money I should be making hurts me big time. But I stay on the grind and pray it will change.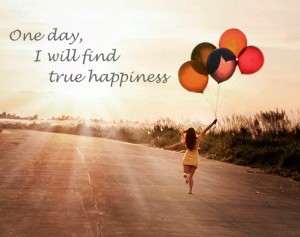 Thanks to the many fans of my tv show. When you come up to me when I am out and about and when I am on my Adult School Crossing Guard with the Seattle Public Schools on 32rd and East Union here in Seattle and tell me how much you enjoy my tv show and keep on grinding, it lifts my sprites. More than you ever know. Because of my tv show and media it seems it has made true friends go away. Friends have been hard to find. And that hurts me. When a big NBA or NFL comes on, I do not have a true friend I can talk to about the game. That also hurts me big time. It really does.
Truth be told I keep a lot of stress inside of me and that is a no no. Like I said earlier, I cannot talk with family. They do not listen. I have first cousins here near me in the Seattle area who I am afraid to talk to. So readers the late Anthony Bourdain and I have things in common. We both fought a word called depression. I am still fighting on a daily basis.
Bourdain gave in and committed suicide. Word is he sought help from a doctor but did not follow directions and ended up more depressed and we saw what he did. I have thought about suicide MANY MANY MANY times. But I am afraid of death. This is why I have not done it folks. And I cannot let the fans of "Music Inner City TV" and "Sports Inner City TV" down. And I know their are others who look up to me as a role model.
But EVERYDAY I am at home wondering can I find true happiness and true love. It seems I cannot. Thanks for all the support from parents and and other staff at Madrona Elementary School here in Seattle. Sarah and her husband and kids Adam his daughter and Kimberly and her kids and others are really nice people. Also thanks to the Seattle Seahawks and Mariners for allowing me to conduct interviews. I hate the school year is coming to a end because I love going to my job in the morning/afternoon. I do not look forward to the end of the school year. It makes me really sad. I am not going to lie.
I can go on and on about my time on this earth. Tomorrow is another day. I thank god I make it day by day. If I wanted to hurt myself I have PLENTY of medicine in my cabinet to get the job done. But I just cannot give in. I want to attend one more ESPYs red carpet or I want to interview another music legend. I want to find a pretty lady to host my music/entertainment program. I want to hopefully obtain a angel investor or major sponsor. And I want to find true love in a lady.
If I do what the great Anthony Bourdain did, I will not be here for everything I just mentioned and more. It was very sad to watch "No Reservations" and "Parts Unknown" all weekend on CNN. It really was. What a great loss. A real down to earth dude. We did not realize how hurt deep down inside Anthony was.  Just like many of you do not know about my personal feelings. I hope Bourdain's passing and my thoughts made you think.