"One Man's Opinion" by Gordon Curvey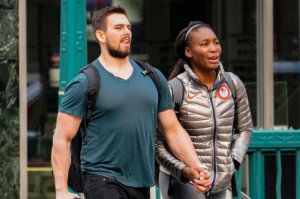 Some of you will not like what I have to say here. If not please don't be afraid to leave a comment. For years I have supported Venus and Serena Williams since they came on the scene as little girls with braids in their hair.
I remember their dad Richard being real hard on his daughters in his training of Venus and Serena as did Earl Woods did with Tiger and in both cases we see the end results.
The results have been greatness on the court and on the greens of the PGA. I was so proud of Venus and Serena and the only time I watched tennis was when the young ladies were playing.
Many times I supported Venus and Serena when they faced racism in the white dominated sport of tennis. Vicious racism too but I stood with the young ladies via social media etc.
I even had a chance to interview Venus and Serena here in Seattle a few years for my tv show "Music Inner City TV" It was great to meet them and interview them. I let them know how I felt about them in their face. It was wonderful. I told them how I supported them though all the BS they had to do with as inner city young ladies from the hood of Compton, Ca.
But ladies and gentlemen as I type this blog I am extremely bothered by this and I ask this question. Has Venus and Serena forgot where they have come from? Have they forgot their roots? When they grew up in Compton did they think about for ONE SECOND dating white fellas? I don't think so readers. Real talk.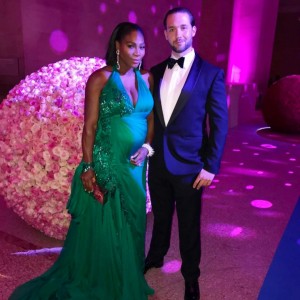 Sorry to say I will answer the questions. I feel Venus and Serena have forgot their roots. Have forgot that they came from the inner city of Compton, California.
They have forgot about the deep racism they went though in the tennis world. The looks they got because of the braids in their hair. The looks they got by beating white players over and over and winning trophy after trophy after trophy. They have decided to ditch African American men and their roots. To be with and fall in love with a white fella.
Don't get it twisted. Venus and Serena are grown ladies in their mid to late 30's now. They can fall in love with whom they want but in my strong opinion when I see them not with a black man it hurts me knowing where these sistas came from and that is the streets of Compton, California.
Readers please try to understand where I am coming from. When I saw Serena with Common I was happy. A proud and happy black couple. But I guess it was not meant to be.
Well you readers can now bash me if you want. But I just wish these two beautiful, talented and yes wealthy African American sistas would be with a African American man. Just like I wish Tiger Woods would FINALLY date a dark skin female. Are Venus and Serena and even Tiger afraid to be with a African American or person of color?
I wonder if the fellas Serena and Venus are with now even no where Compton is and if they can be relaxed and comfortable hanging out in the hood? Ummmmm?
Comments: gcurvey@yahoo.com or facebook.com/gordon.curvey or twitter.com/gcurvey