"One Man's Opinion" by Gordon Curvey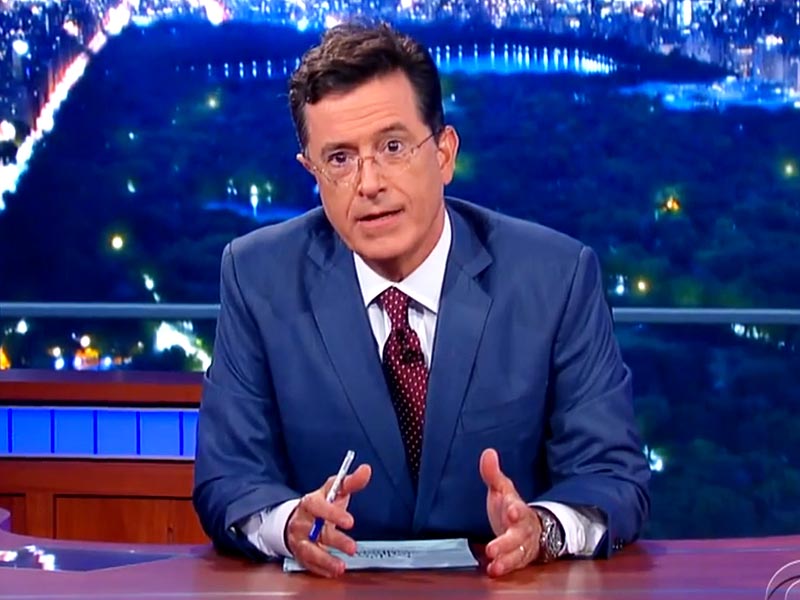 To be truthful with you I really do not watch late night tv talk shows on NBC, ABC and CBS. I really miss "The Arsenio Hall Show", the 1st one and the second one which by the way one stayed on TV one year. Mainly in my opinion because it was not promoted like Conan and other programs.
Arsenio always gave hip-hop-r&b acts a stage to perform. Like the late 2pac and Public Enemy and the late Eazy E and High 5 and Snoop Dogg and the late Whitney Houston and New Edition and many many more. And gave veteran acts too a stage to perform too like the late Sammy Davis Jr and the late Prince and Patti LeBelle and many others.
The late night talk shows just do not have the African American guests and artists like Arsenio did. But when I am online, I once in awhile read comments that "Late Show" host Stephen Colbert has made about race in America. And I liked what he said.
Recently he made some comments about the racial tensions in Charlotte after the killing of Kieth Lamont Scott by cops in the city. He said "The shooting of African Americans by police officers and the community outrage that follows seems to keep happening over and over again, no matter how many times we do nothing"
He went on to say " I wish there were some kind of respectful, silent civil protest that could engage in that wouldn't enrage the other side," And he also Colbert said "In face of continued heartbreaking racial strife, all eyes turn to civil rights icon, the Rev. Dr. Donald J. Trump." He went on to say more. You can find it on You Tube.
Good thoughts from Colbert about the racial tensions in America ladies and gentlemen. If you did not know, "The Tonight Show" host Jimmy Fallon caught hell because of his lightweight so called interview with Trump. No tough questions what so ever. He asked to test his hair etc on the show. Give me a break Fallon!!
We need more celebrities like Stephen Colbert to speak out. Bruce Springsteen ALWAYS speaks out about racism in America. That is why I really like the dude. Unlike the clown Kid Rock! Who has constantly blasted President Obama and recently blasted 49er QB Colin Kaepernick.
Shout out to Stephen Colbert. He seems like a great fella who realizes there are great problems right now in America between African Americans and white Americans. It is sad to say but it is a fact.